Black Friday has never really been my thing. I'm slightly claustrophobic and the thought of being tackled by a mob of moms just really terrifies me. So my mom and I decided to hit the mall this past Wednesday instead and guess what? Some stores' Black Friday sales had already begun! And no one was there! It was magical. I picked up this neon striped sweater at the Gap for 60% OFF and a few other things that will be popping up on here later on. I decided to pair it with my tried-and-true neon maxi dress because life's too short not to wear neon.

In fact, it doesn't need to be 95 degrees outside to sport one of these vibrant hues. In my opinion, it's totally acceptable to wear neon in the winter as long as it's done right! The key to incorporating neons? Wear them in the form of weather appropriate pieces. Think sweaters, socks and scarves. Don't try to pair your neon pink denim cut-offs with tights or a sweater, it'll just looks really out of place. Capiche?
Hope everyone had a fabulous Thanksgiving and got great deals if you went shopping today!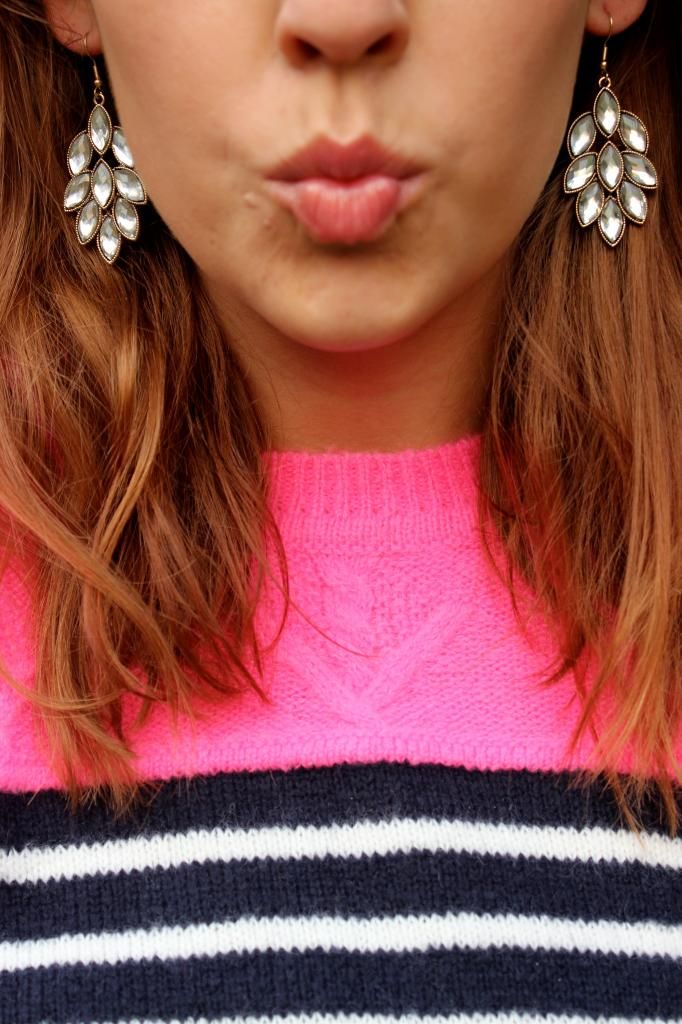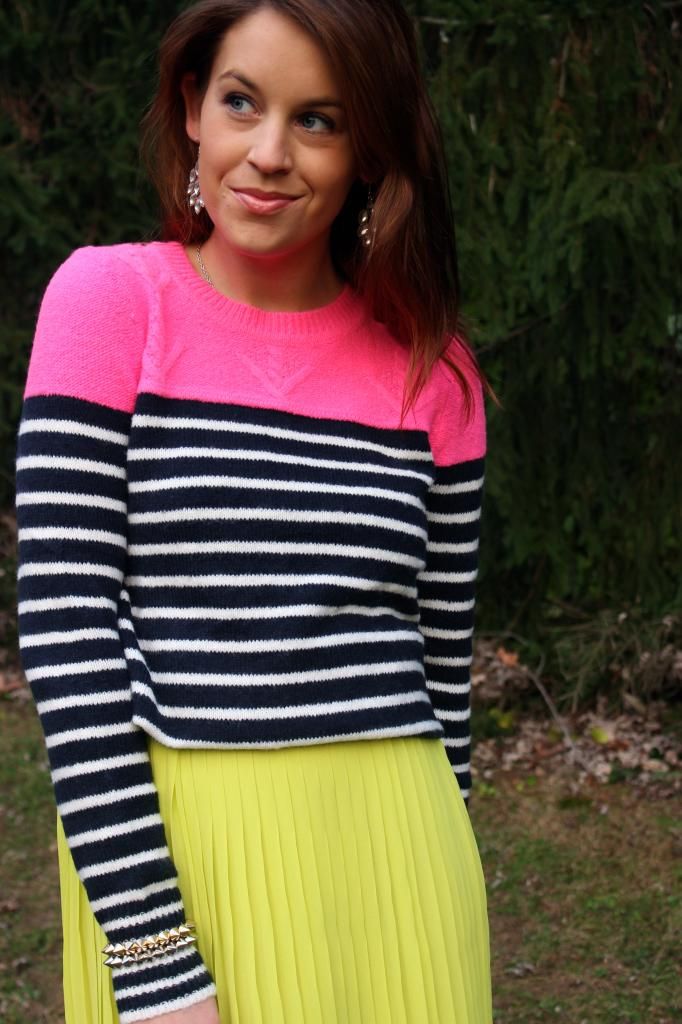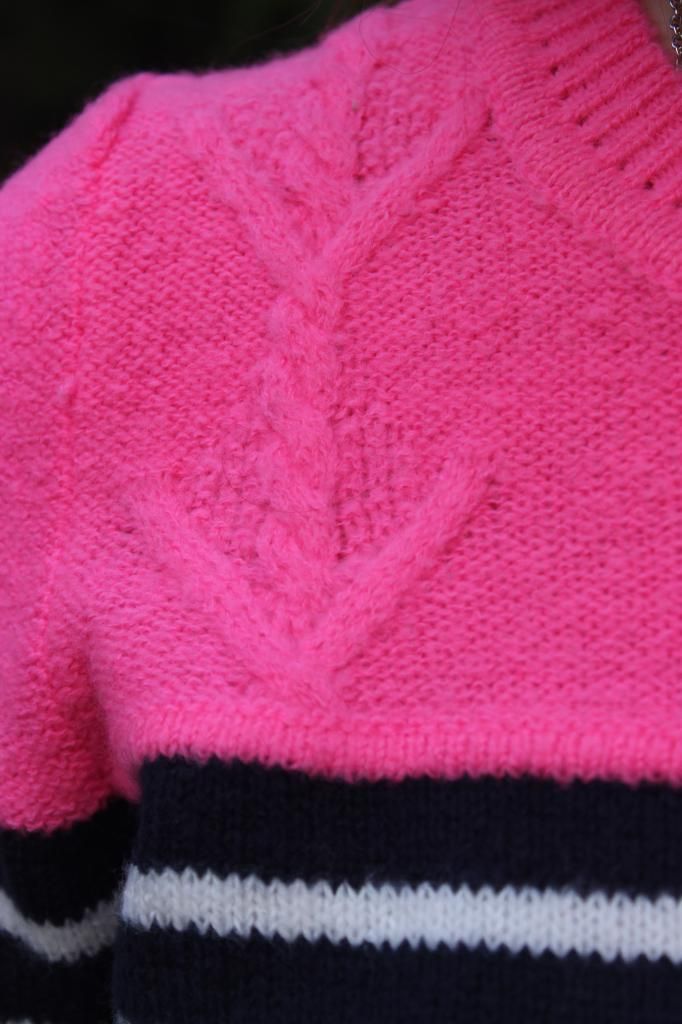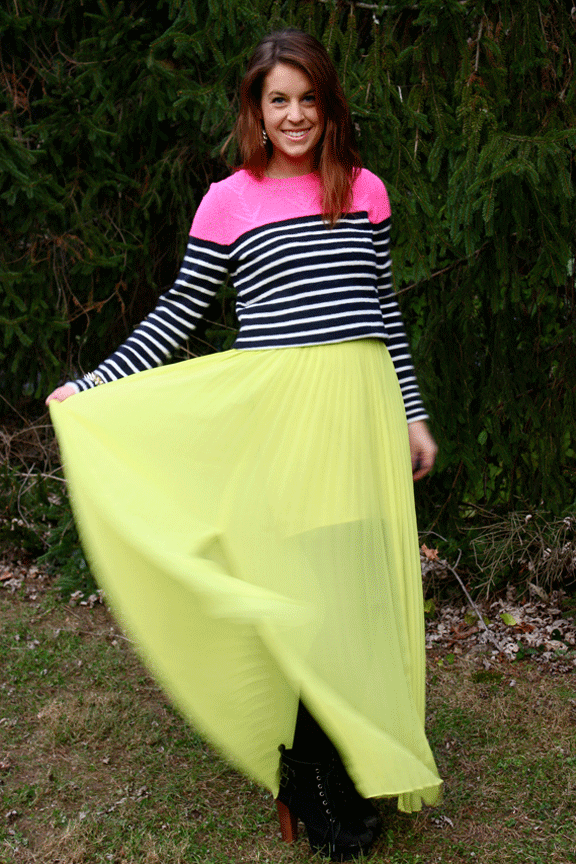 My Look:
Sweater
:
Gap
the pink one is already sold out 🙁
Maxi: Urban Outfitters