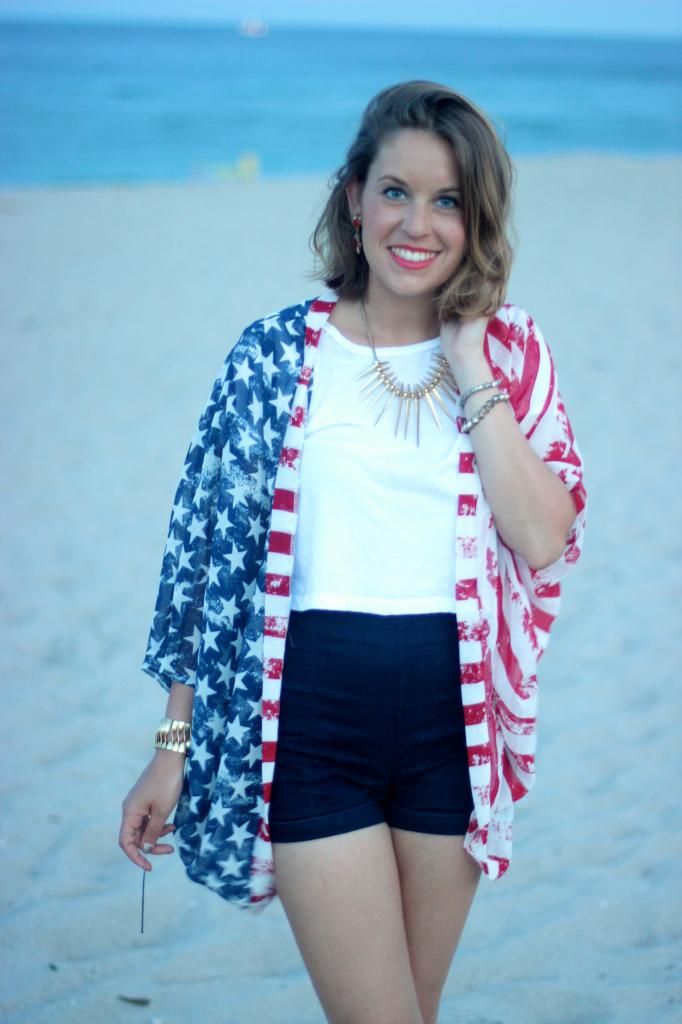 Kimono: Francesca's Crop Top: Urban Outfitters Shorts: Urban Outfitters Necklace: No Rest For Bridget Bracelet: Chloe + Isabel



Happy Wednesday! Ok, you're right. It's not a happy Wednesday; team USA left us broken hearted yesterday. I didn't leave work until the final whistle blew, and then I went to J.Crew to cheer myself up (really). And it worked, I got this top for $17.50! But in all seriousness, I'm so proud of how far our team advanced in the World Cup. We'll get 'em in 2018, boys!

Anyways, the good news is that it's almost time to crack open some beers for America's birthday! I'm always a bit hesitant about what to wear for the the fourth. I usually stick with color blocking, but this year I was drawn to this American flag kimono that I picked up at Francesca's while on vacation. I figured pairing it with a white crop top and denim high-waisted shorts wouldn't be too much of an in-your-face USA ensemble. Also, please enjoy my slightly sad attempt at sparkler photography. Long exposure shots are harder than they look! What will you be wearing this 4th of July?
P.S. Special shout outs to my dad and Jimmy for helping me shoot these photos in very minimal light, and to my mom and brother for not getting in the way 😉