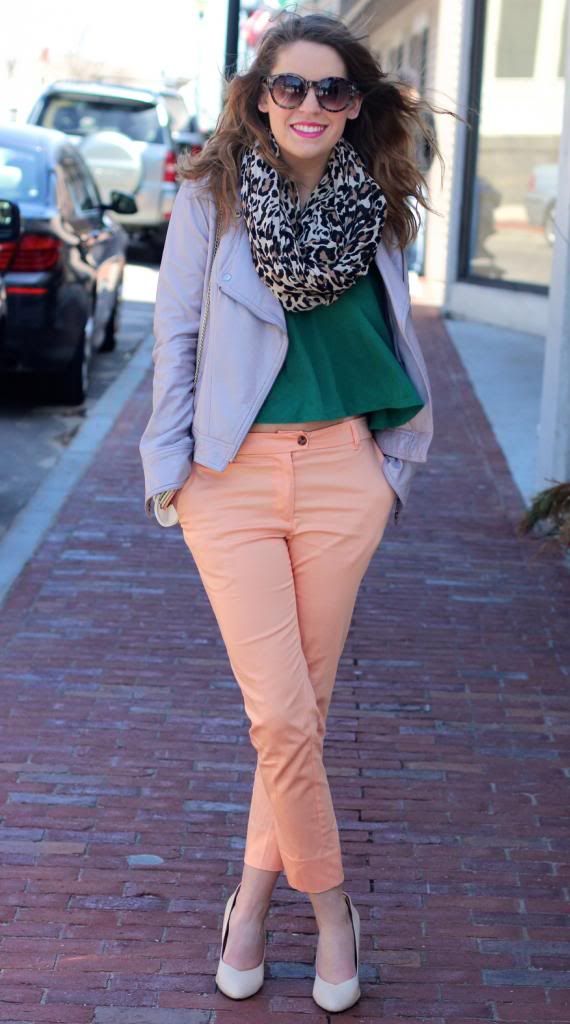 Happy Tuesday! So I'm still ridiculously excited about the warmer temps that we've been having. I actually wasn't freezing my butt off on my commute in to work today. (That's a serious first for me because I started my job in December.) Signs of spring are finally, and quite literally, popping up. There's a house down the street from mine that has a front yard completely covered in purple flowers right now. It's amazing. (You can see it at the bottom of this post) So much so, it inspired me to wear my lavender faux leather jacket for this post today.
My parents came to visit last weekend and my mom graciously brought up some of my spring clothes that I left in Delaware when I moved. I feel like I have a whole new wardrobe. I totally forgot I had these peach pants and couldn't wait to put them on. Pastels have been huge for spring and I don't see this trend dying down any time soon, nor do I want it to! Alison of Long Distance Loving recently did a blogger link up dedicated completely to pastels that you can check out here for more inspo!
Hope everyone is finally enjoying Spring!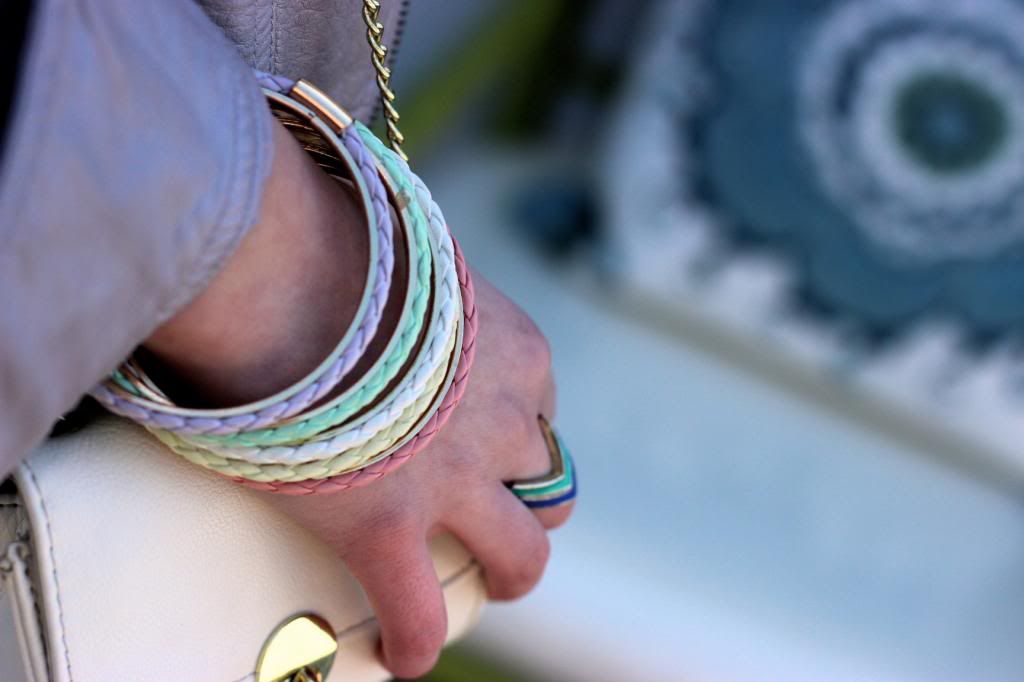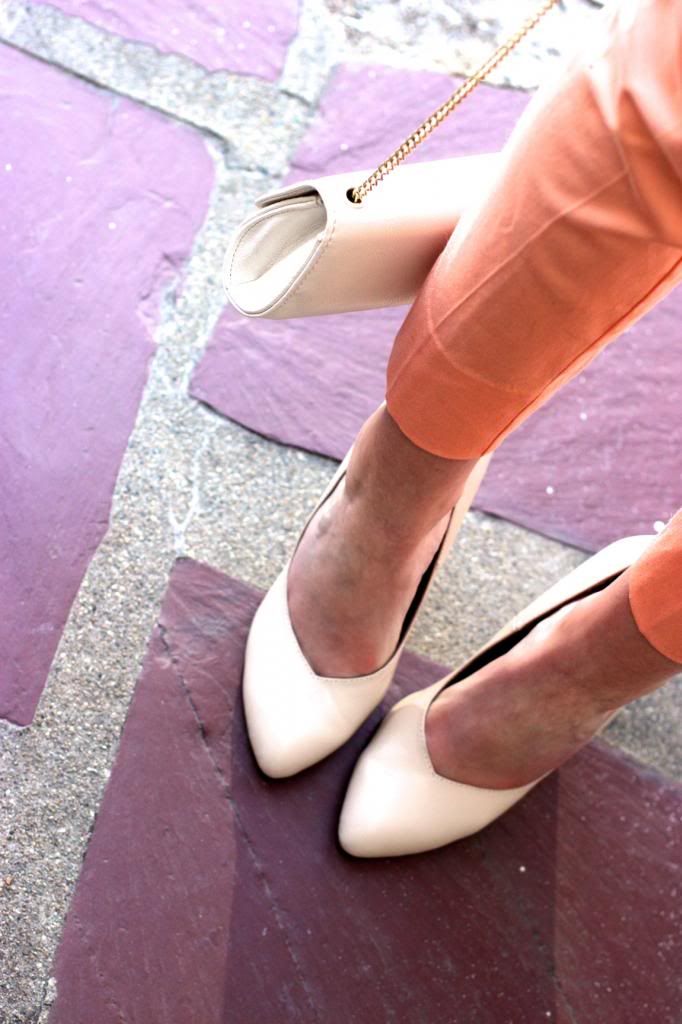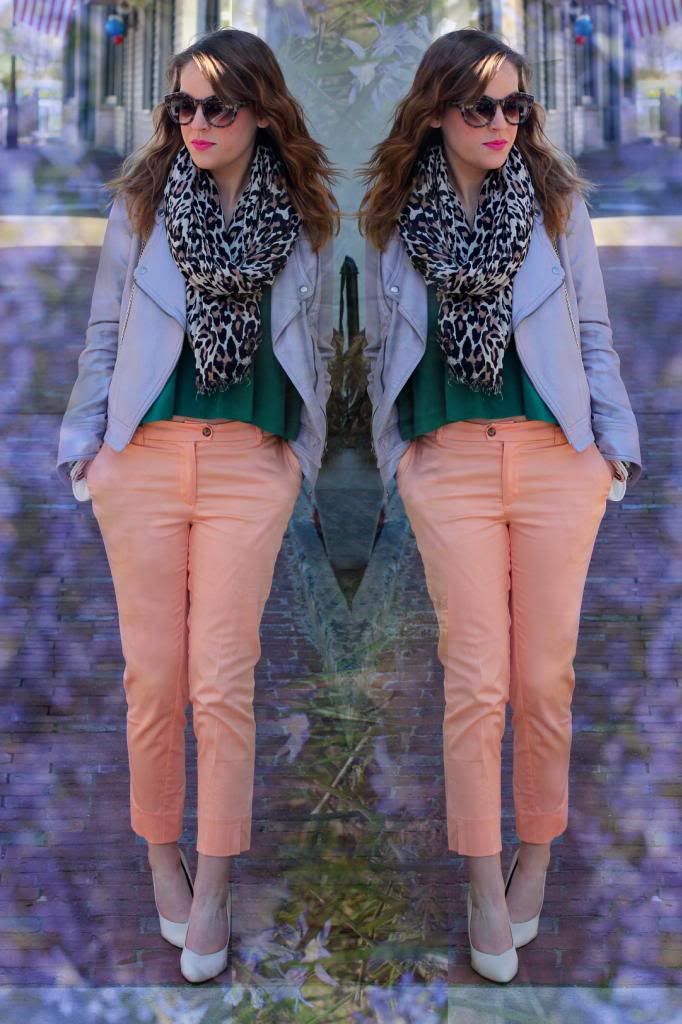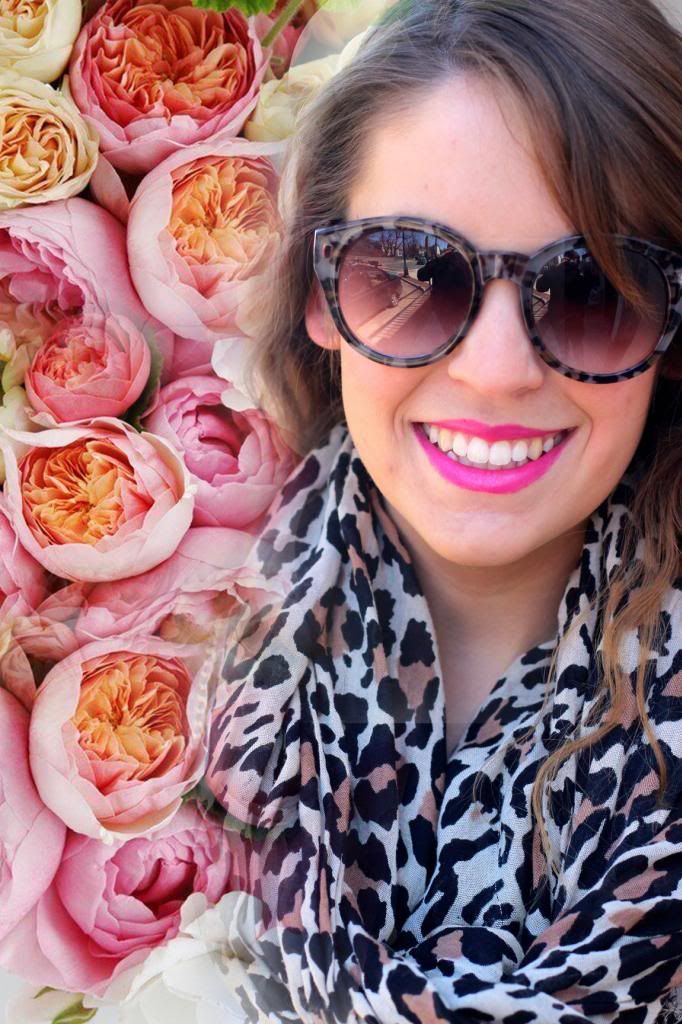 I tested out the macro setting of my camera with some flowers this weekend…

Here's the house!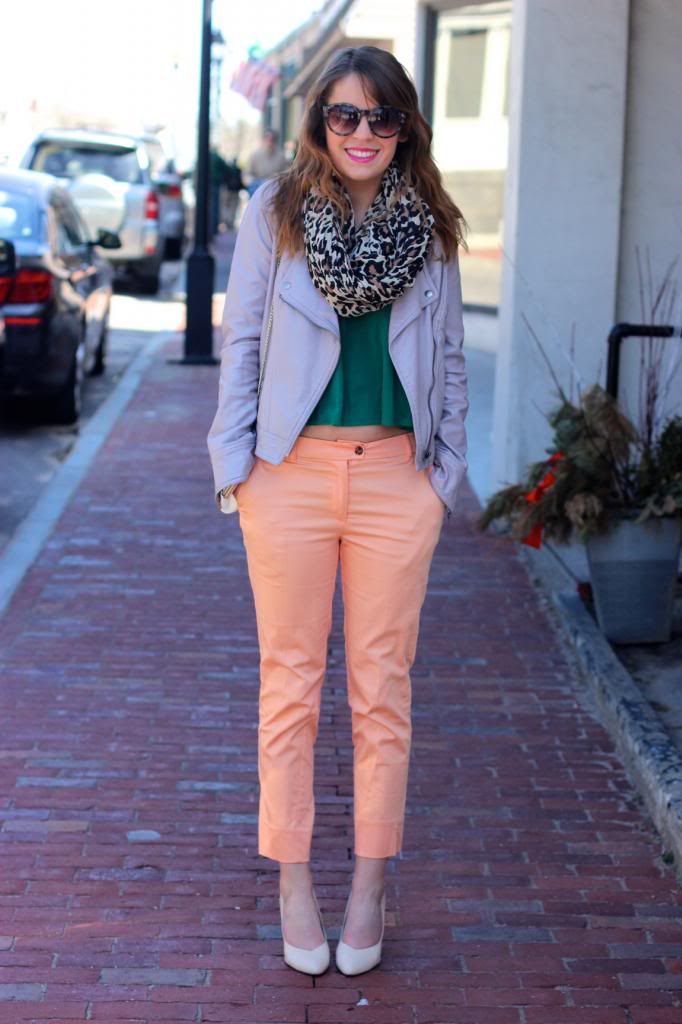 The Look:
Faux Leather Jacket: Urban Outfitters (similar)
Crop top: Urban Outfitters (similar)
Pants: H&M (similar)
Wedges: Bakers
Scarf: Aldo (similar)