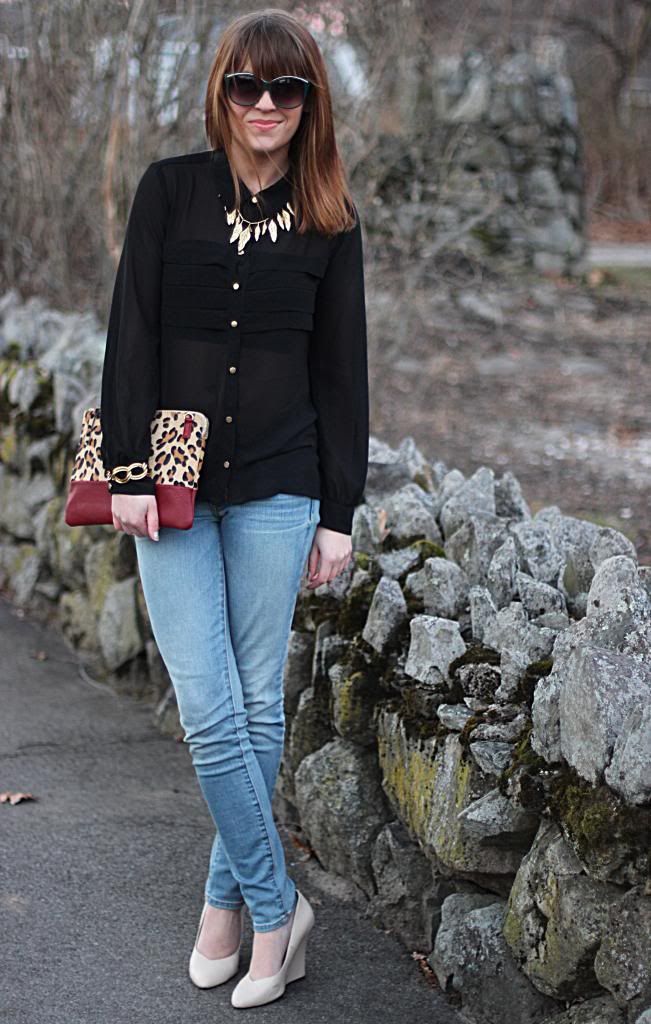 Happy Tuesday! Hope everyone who had off yesterday enjoyed their long weekend, I sure did! So, I don't know if you guys know, but New England is absolutely freezing right now! I seriously feel like I'm going to get frostbitten when I make my 3 minute walk to grab lunch. It's not okay. I can't even wear tights for crying out loud. (#fashiongirlproblems) Do you think I'm a big baby, yet? Good, because I definitely am. Frigid temps can definitely be a challenge to dress for, especially if you have a daily dress code. Thankfully, I'm allowed to wear jeans to work, but I'm not into the whole casual Friday thing. I prefer to dress up my tried and true denim.
Dressed up denim is one of my favorite ways to look chic and stay comfortable. (Yes, it is possible!) The easiest way to pull off this look? Throw on your favorite heels or wedges. The instant height will add a touch of glamour to any pair of denim you own. I also added a statement clutch and necklace to up the fancy factor. Here's a little more inspiration from a few of my favorite bloggers:
Heartland Underdog – LOVE how Lindsay pairs a sheer tunic over her denim. This is a great way to make the most of you're more summer-y pieces in the winter.
Bows & Sequins – Jessica paired her wide-leg denim with a fun blazer and pointy heels for the perfect work ensemble.
Allie Wears – Allie opted for a chic boho vibe with her denim. This is a great way to dress up your denim and still hold that casual feel. This is a great look for brunch or a visit to the museum.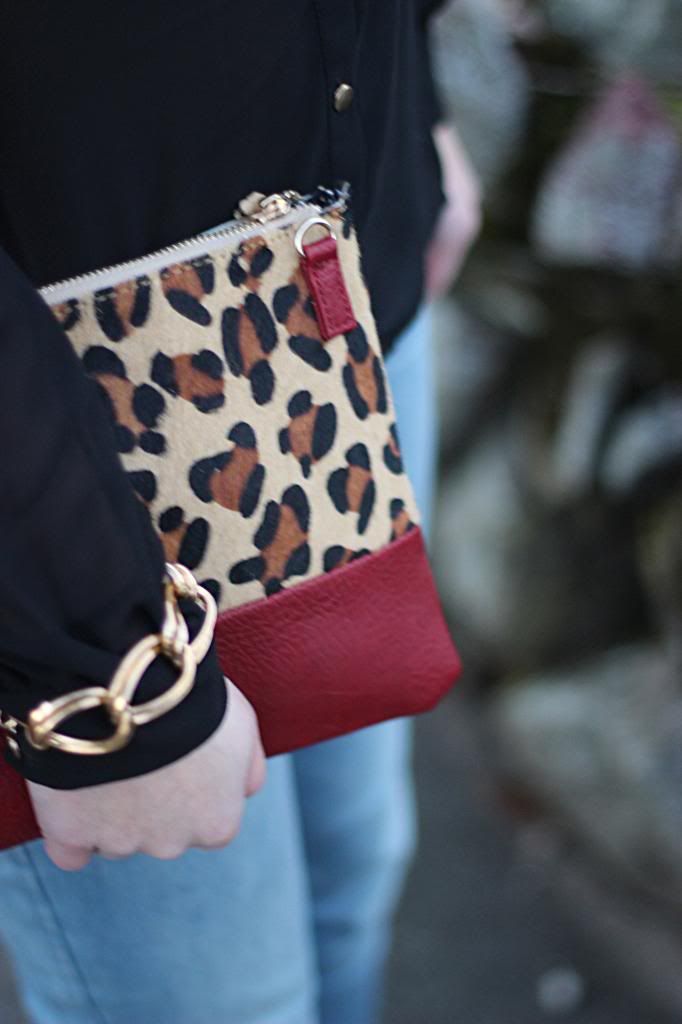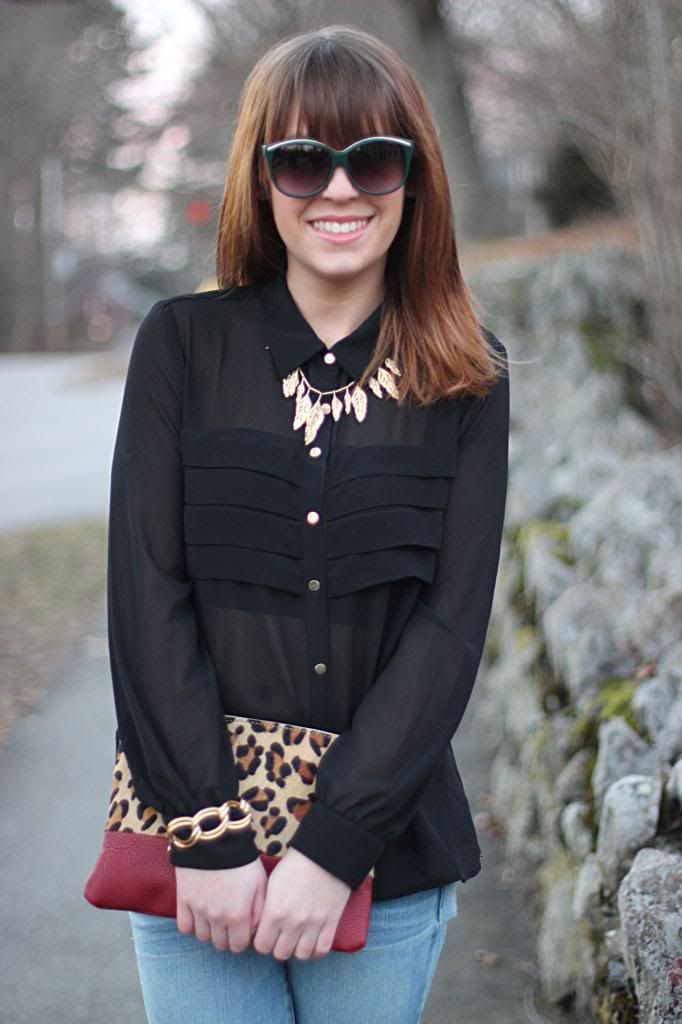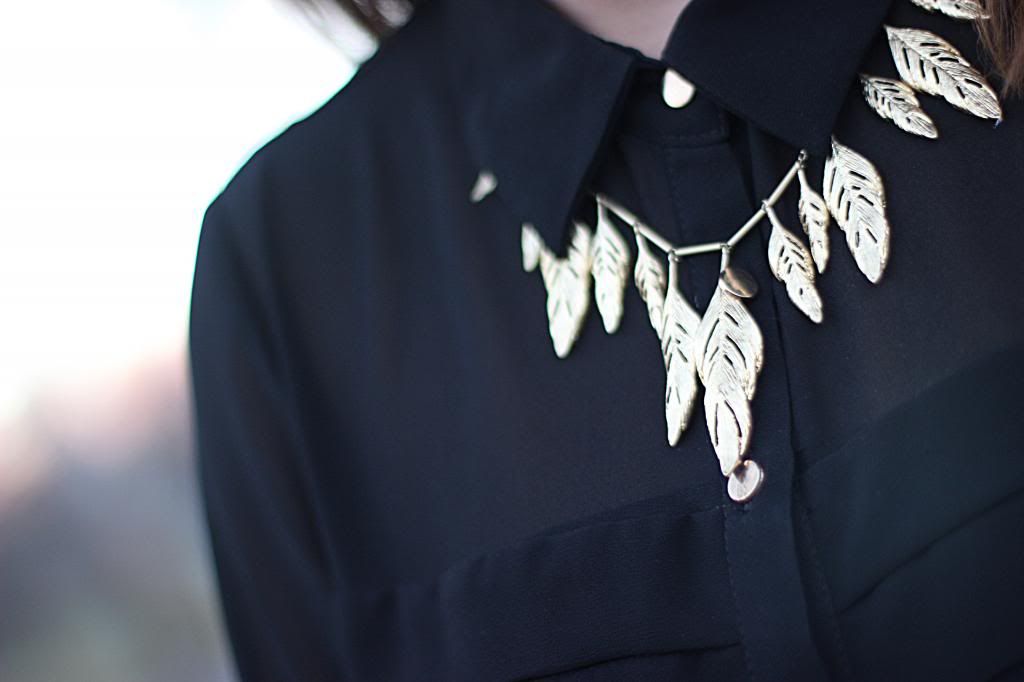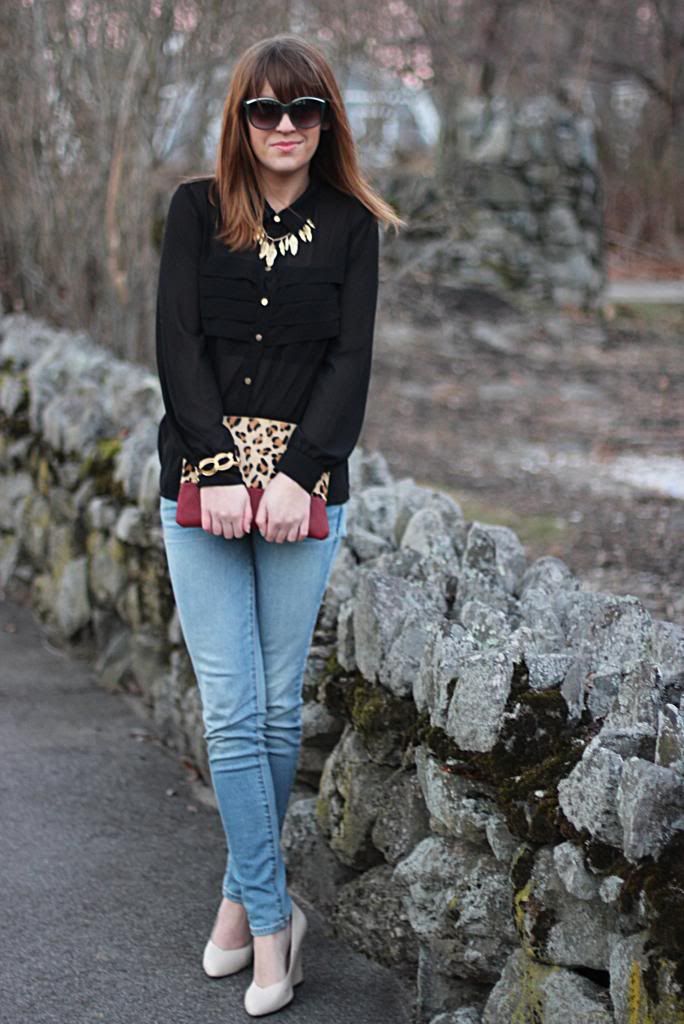 The Look:
Top: Marshall's (similar)
Denim: American Eagle
Wedges: Bakers
Clutch: South Moon Under (similar)
Necklace: Chloe and Isabel
Sunnies: Francesca's (similar)
Bracelet: Vintage (similar)