Atten-TION! The military-inspired trend is coming back in full force for fall 2012 with tons of khaki green and cargo jackets galore. These pieces have been popular in past seasons, but this year the new kid on the block is camouflage! I have distinct memories of purchasing a
matching tank top and shorts in blue camo about 12 years ago, and after that I haven't touched the print since. But as we all know, trends and styles always make a comeback and I'm ready to fully embrace this one. Scroll through to see some of my favorite street inspiration & camo merchandise to get your inner G.I. Jane on!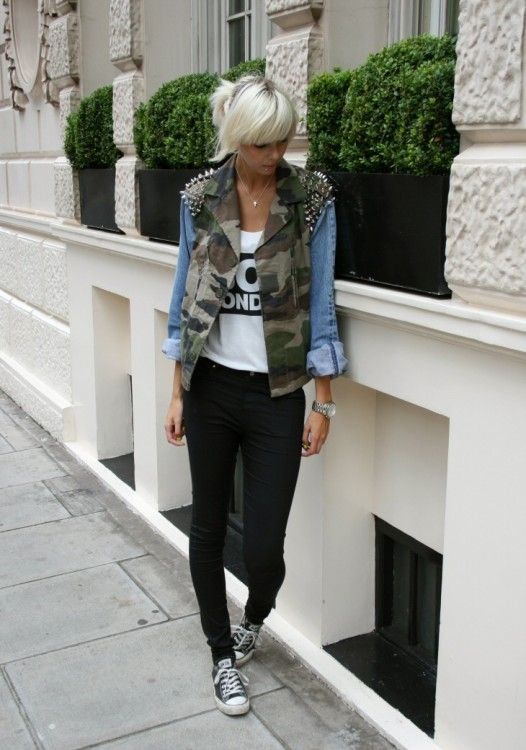 The ladies above are perfect examples of how to add feminine and unique touches to the camo print (i.e. studs, pink leather, waist cinching belt, cuffed sleeves). I suggest pairing your camo with solid colors unless you're sporting a more muted camo (see Urban Outfitters jacket & AE tee below). If that's the case, don't be afraid to try mixing different textures, such as lace or silk, to add interest to your look!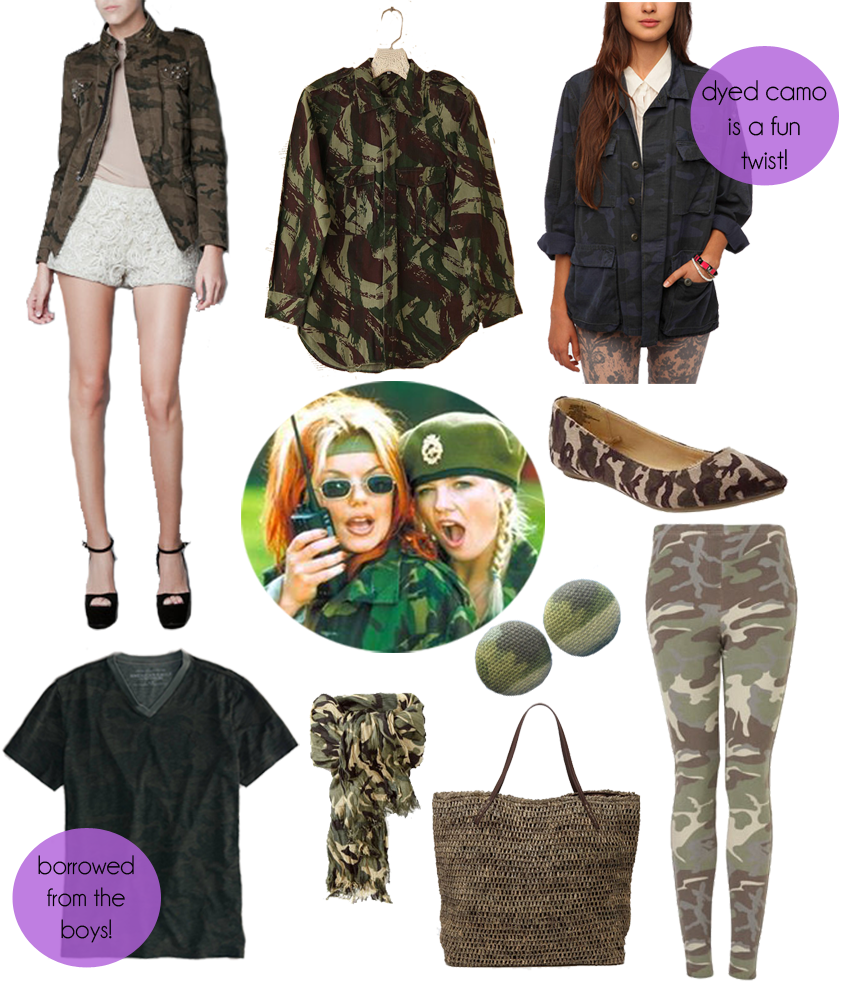 Photo Credits: Runway / Reality / 1 / 2 / 3 / 4