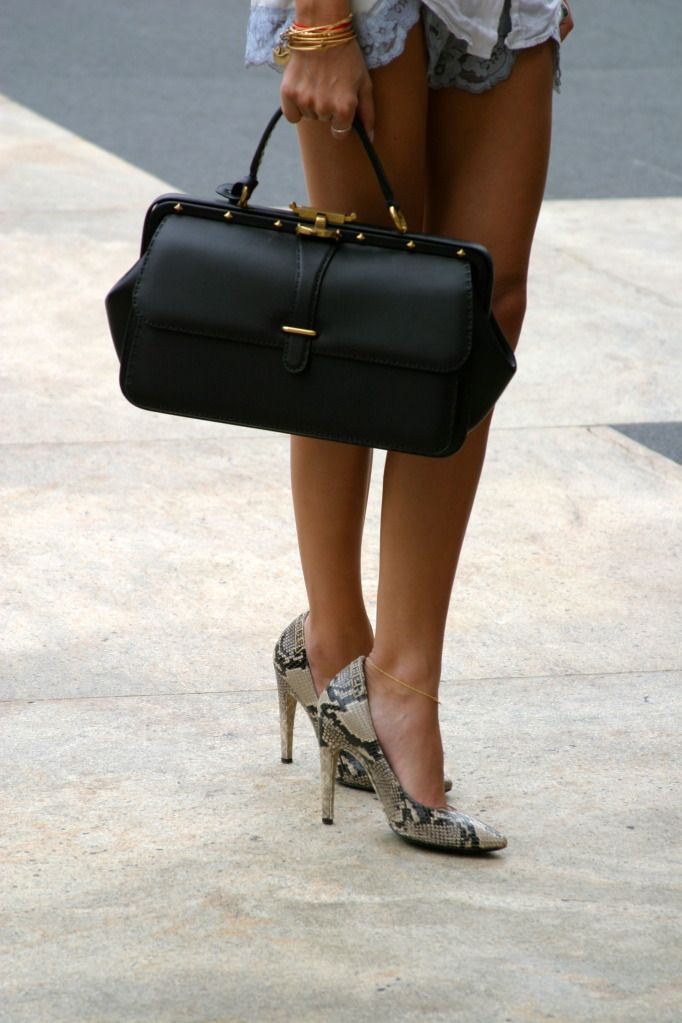 Once a piece of equipment that medical professionals never left the office without, doctor bags have had a drastic career change for fall. You won't find any stethoscopes in these bags! Designers such as Stella McCartney and Lanvin have updated the tote in luxurious leather, snakeskin and
heavy metal for a more modern feel. I'm personally loving this accessory trend right now. The structured silhouette of doctor bags makes them quite versatile and a great addition to your accessory collection. They can add an androgynous or vintage feel to any ensemble. Check out my favorites for almost under $100 each!

What do you think of this accessory trend? Will you be toting around a doctor bag this fall?