Happy Monday! Hope everyone enjoyed the unexpected sunshine last weekend! Friday night the boyfriend and I went on a little dinner and a movie date to unwind from a seriously stressful week. (Going back to work after vacation is the ultimate struggle.) We wined and dined at the new Stonehearth Pizza at the Hingham Shipyard and saw This Is The End. Everyone must go see this movie, it's the funniest thing I've seen in a really long time (and major bonus points for my main man, James Franco being in it).
Our date was pretty casual, but we haven't gone on one in quite some time and I decided to dress up for the occasion. I popped into Marshalls two weeks ago to find some picture frames and instead left with this awesome lace-y top and strappy Steve Madden heels. I've been on the hunt for heels like these all season and jumped at the chance to snag these for a pretty amazing price. (They go great with my t-strap sandal tan, no?) And one beauty side note, the lipstick I'm wearing is from Julep and it is fantastic! It feels like lip balm rather than lipstick and smells really good. I didn't think that was actually possible, but I'm not complaining!
P.S. I've got an exclusive discount code at Lulu's just for Style Tab readers! Enter THESTYLETAB (case sensitive) at check out to receive a site wide discount of 15% off your order! Ends 7/3 at midnight for US and Canada customers only. One coupon code per customer. Happy shopping!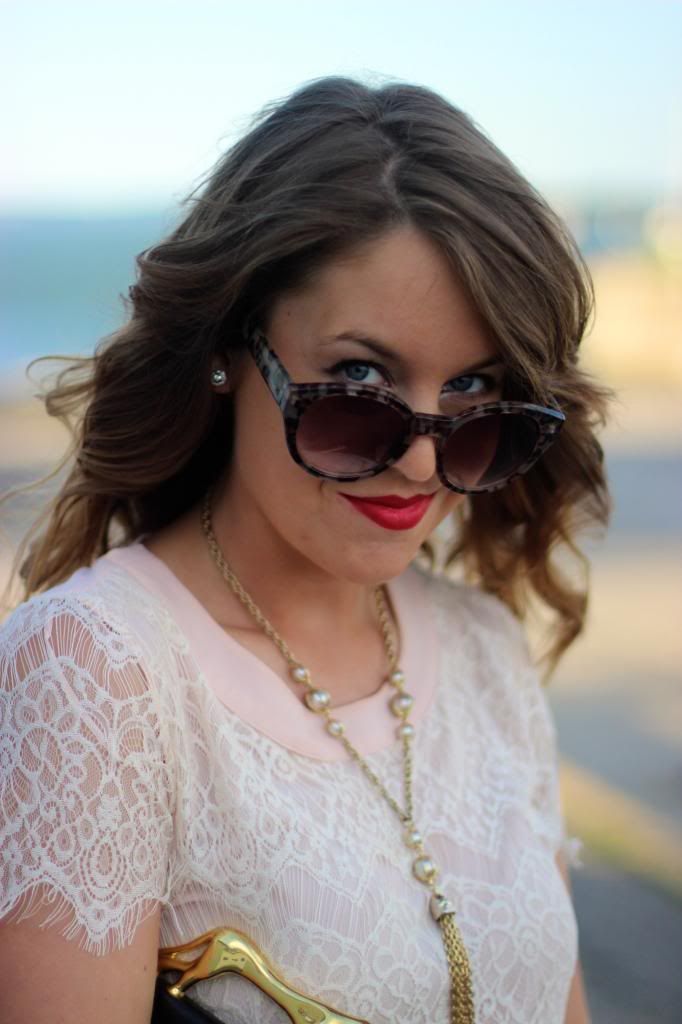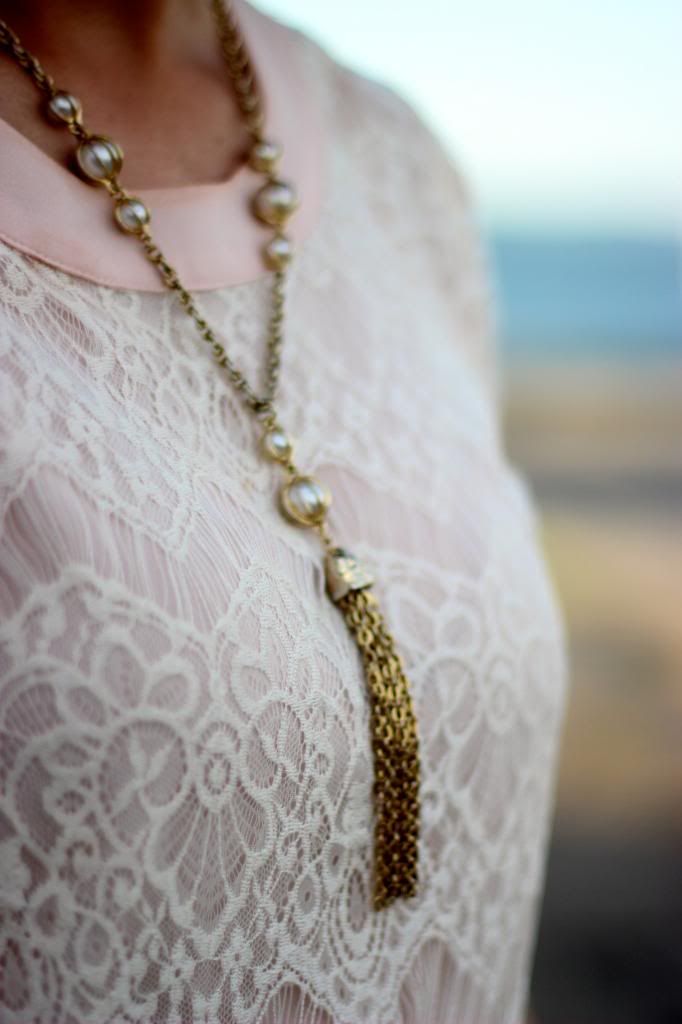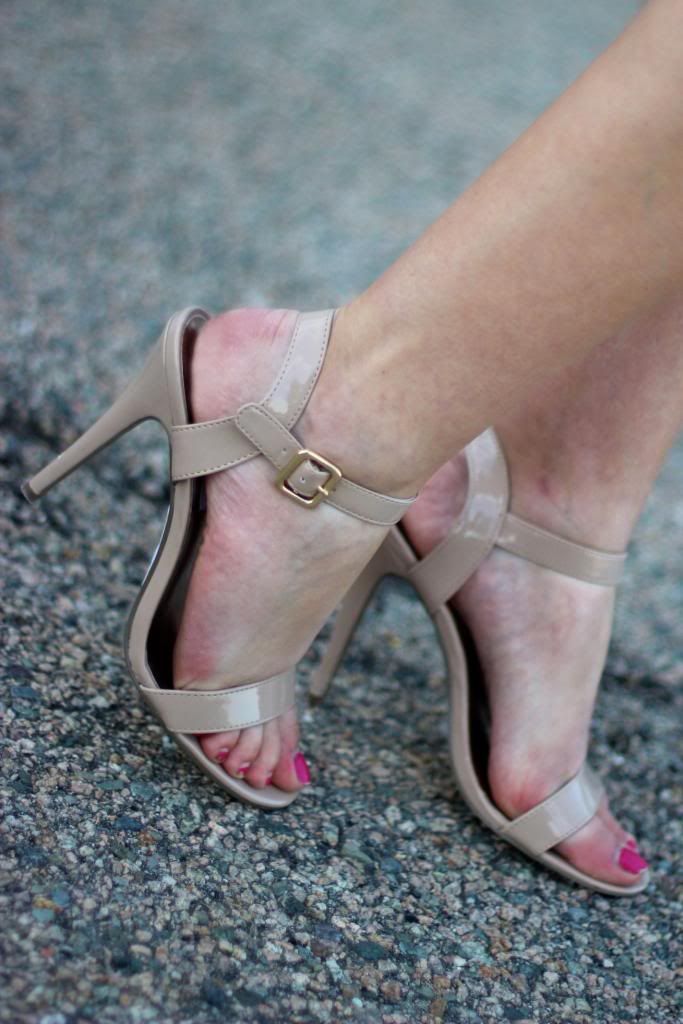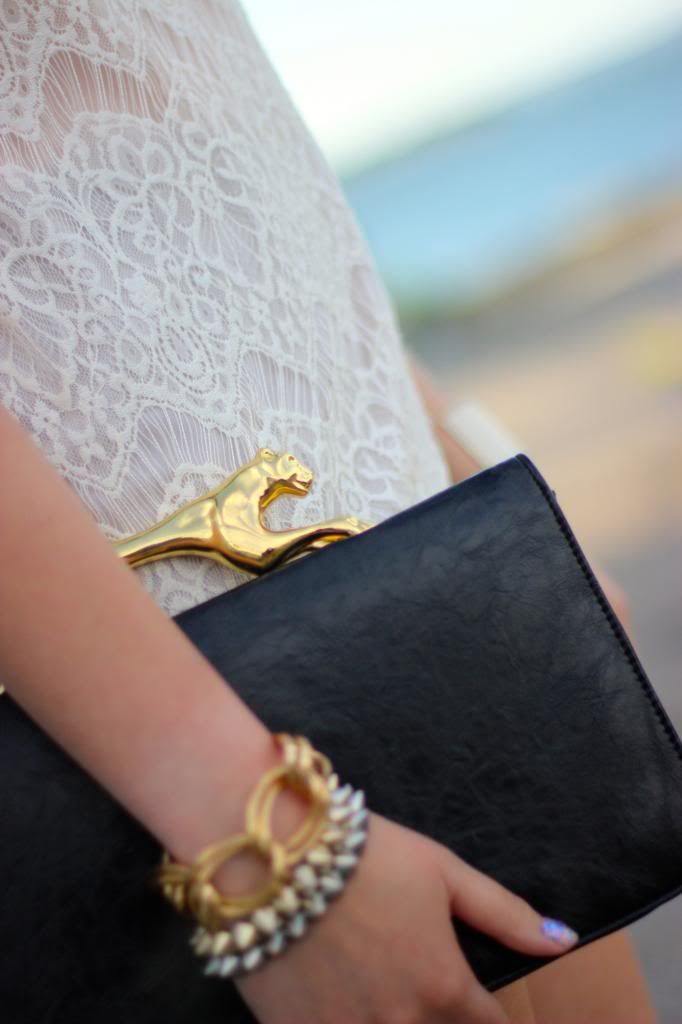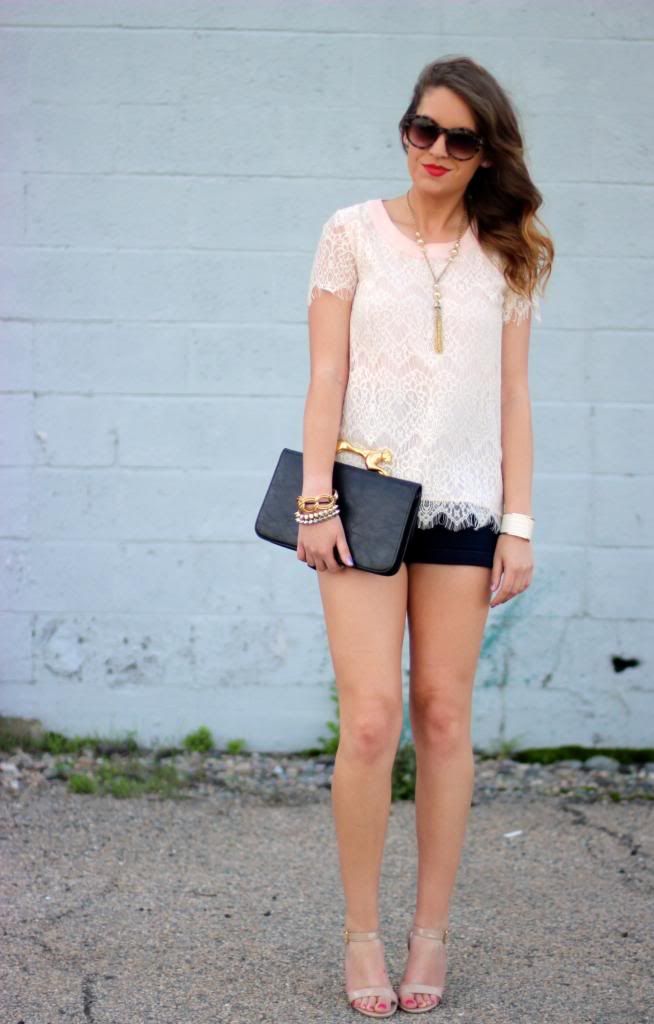 The Look:
Top: Marshalls
Shorts: Urban Outfitters
Heels: Steve Madden via Marshalls
Jaguar Clutch: Urban Outfitters
Sunglasses: A.J. Morgan (similar)
Necklace: Vintage
Lipstick: Julep