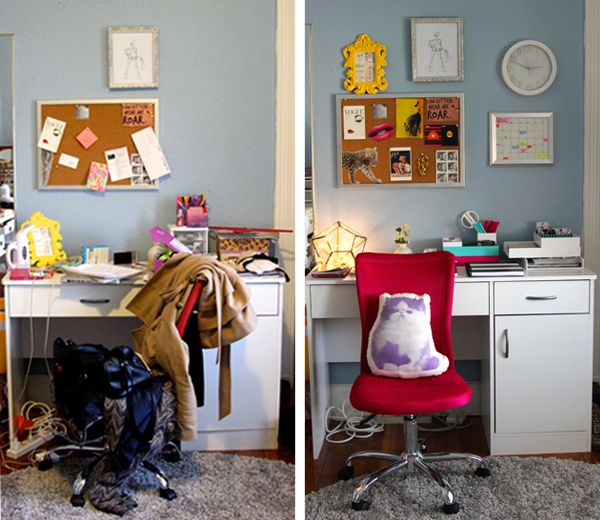 Happy Monday! Today I wanted to share a new column I'll be posting about from time to time. Ew To New will showcase mini projects from my new adventures into reinventing and/or redecorating. (Read: turning ugly and weird looking stuff into some something sparkly and new.) My hope is that this column will motivate me to get back in touch with my inner crafter and finally try a few DIYs that I've had in a Pinterest board for years. So without further ado, my first Ew To New project: my home office space!
My desk has been an unfinished eye sore since the day I moved into my apartment back in September. It took me 3 months just to put the desk together! But with spring cleaning on the brain, it was time to transform my desk from an extra piece of furniture to throw my stuff on, into an organized and functional work area.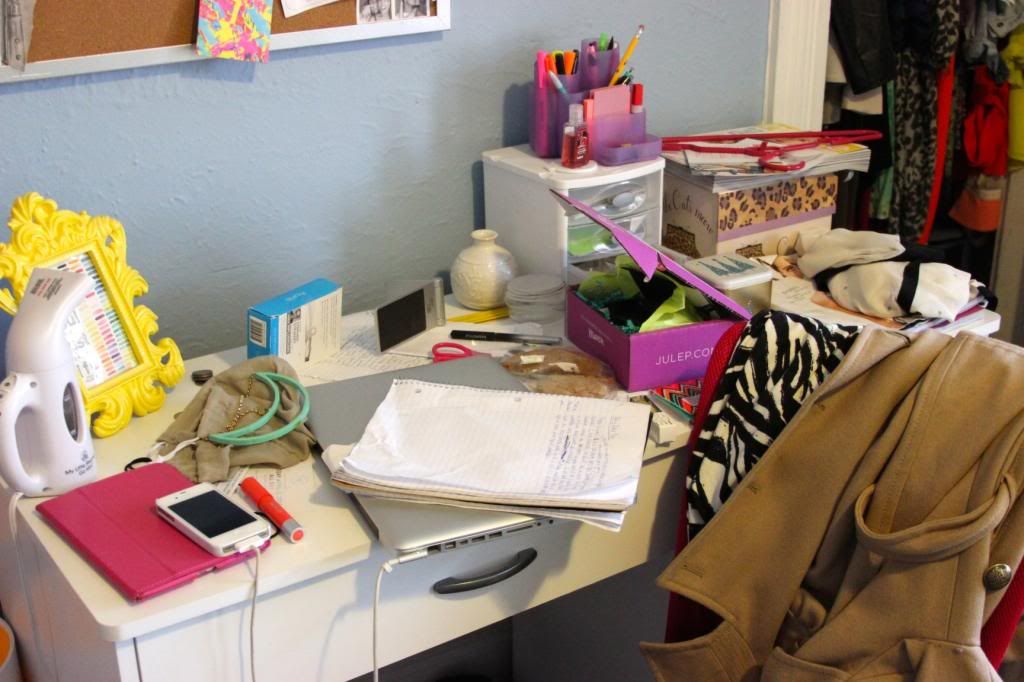 My main concern was cleaning up the clutter and random stuff that I'd brought up from my desk in Delaware. As hard as it was to get rid of my highlighters from 2008, I threw out a lot of stuff to make way for more minimalistic pieces. Throwing stuff away was actually a lot more liberating than I thought it would be. The lovely people over at
Poppin
hooked me up with some fun, sleek pieces for my desk makeover. Poppin has some seriously cool and functional desk accessories. If you're desk is in need of a mini (or major) makeover I highly recommend them!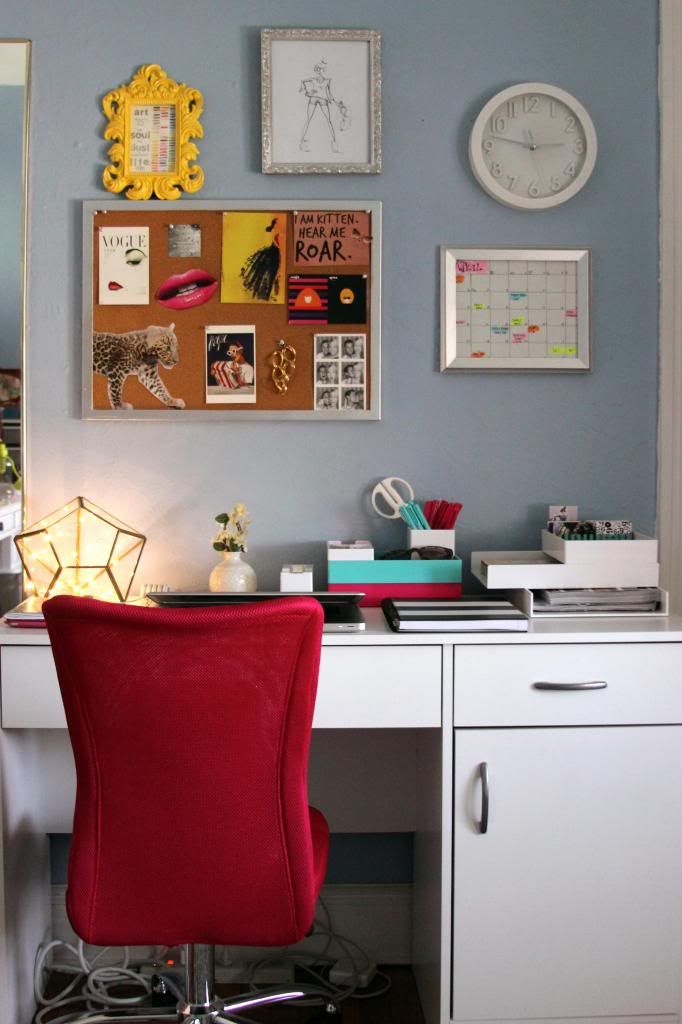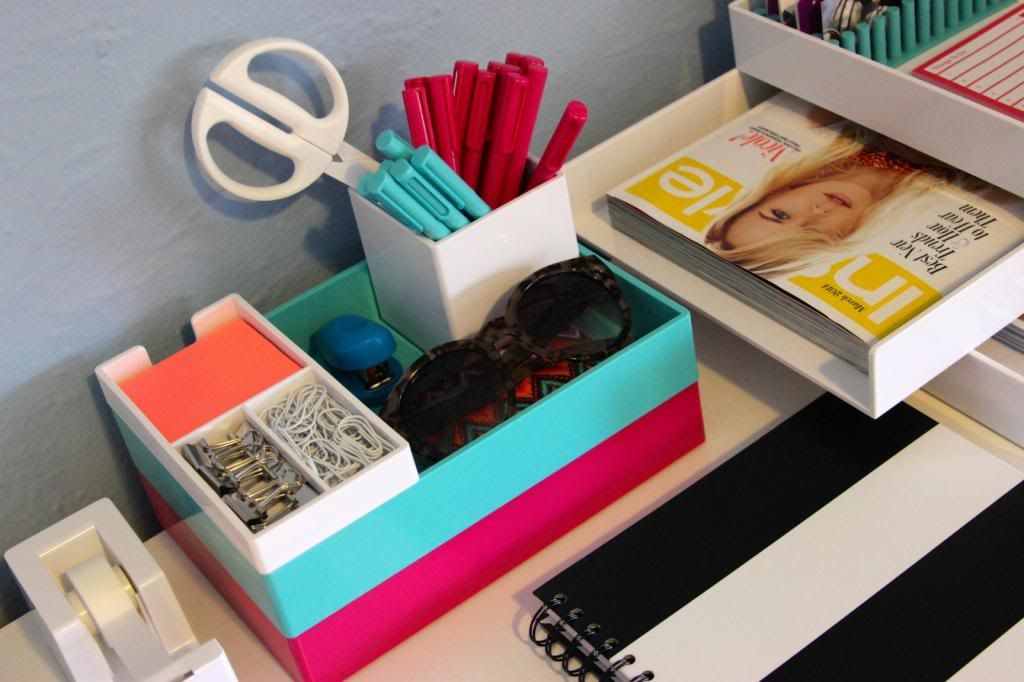 Next order of business was cord management. I picked up this 4 cord organizer on Amazon and it's crazy how such a small thing makes such a big difference. Then I realized I wanted to add a light source on my desk because who doesn't love a good table lamp? But instead of the tradition table lamp, I went with a terrarium from Urban Outfitters and filled it with copper firefly string lights from Amazon ($7!). I was pretty pumped at how cool it turned out.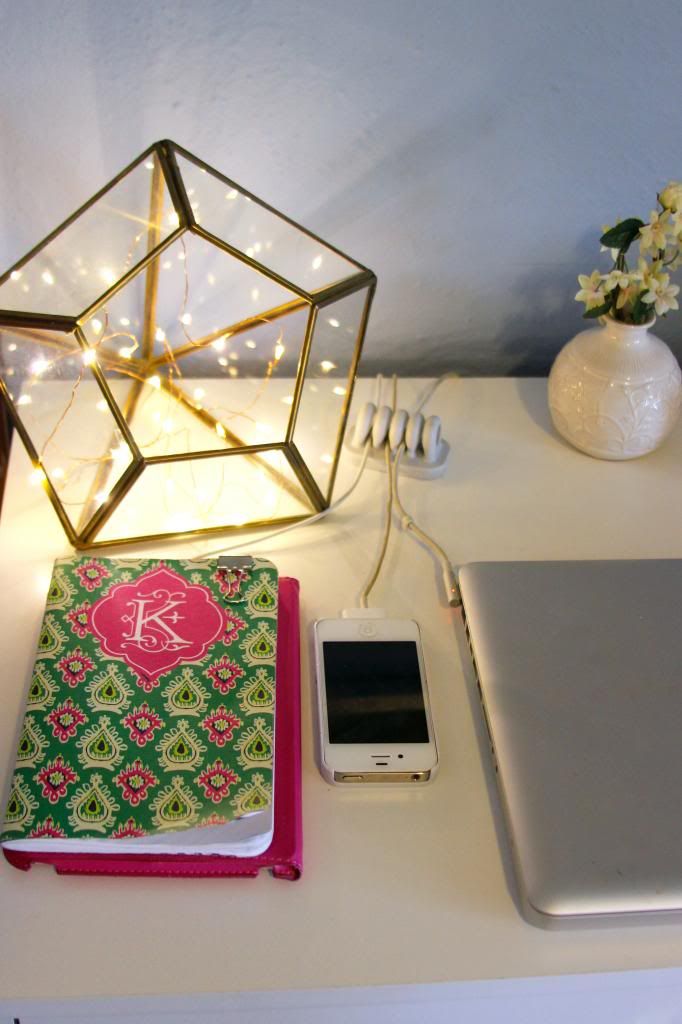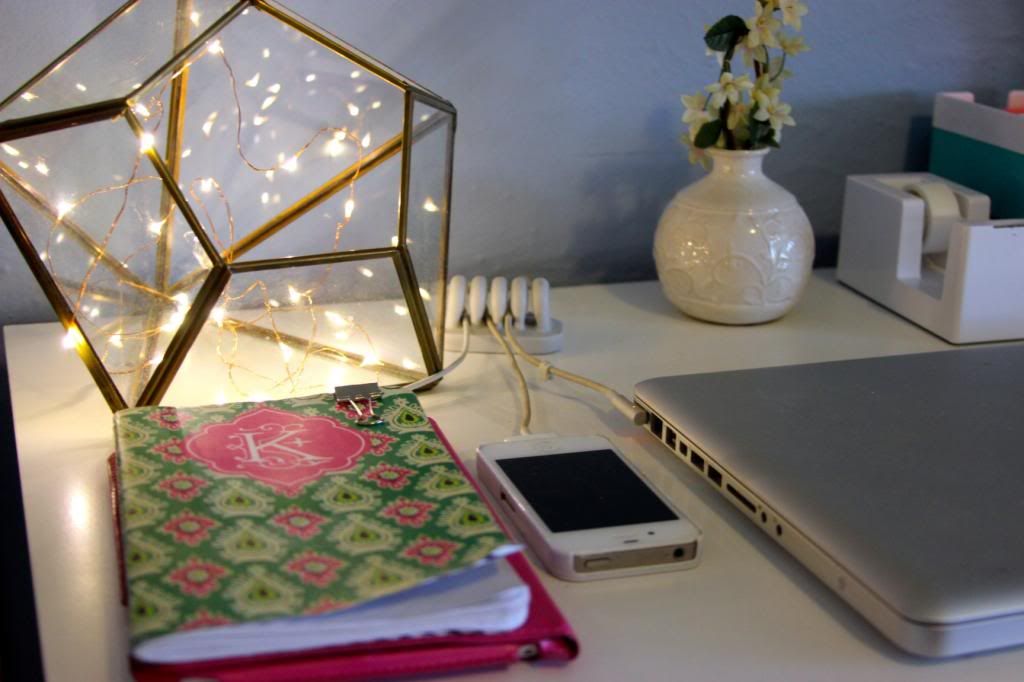 And last but not least, the wall decor. No office space is complete without a good bulletin board. I've had this one since college and just recently spray painted it to give it a modern feel (Samesies with the frames). In the past I used to overload my bulletin board with pictures of friends, random to do lists and clippings of cool things I'd see in magazines. This time (for now) I opted for a more minimalistic feel including just a few images and clippings I thought looked nice together.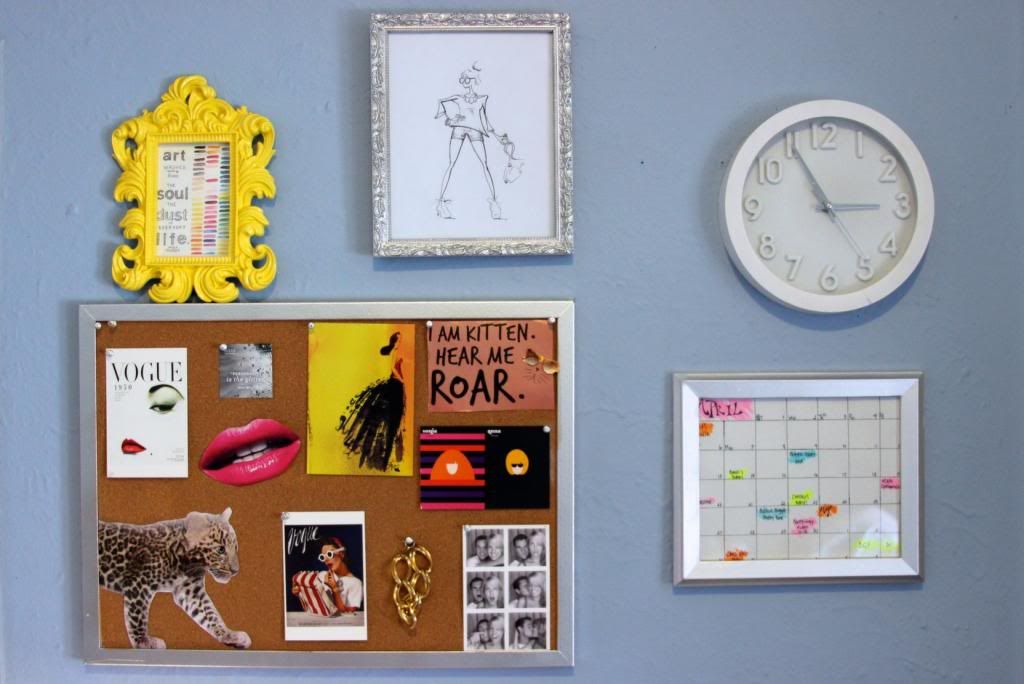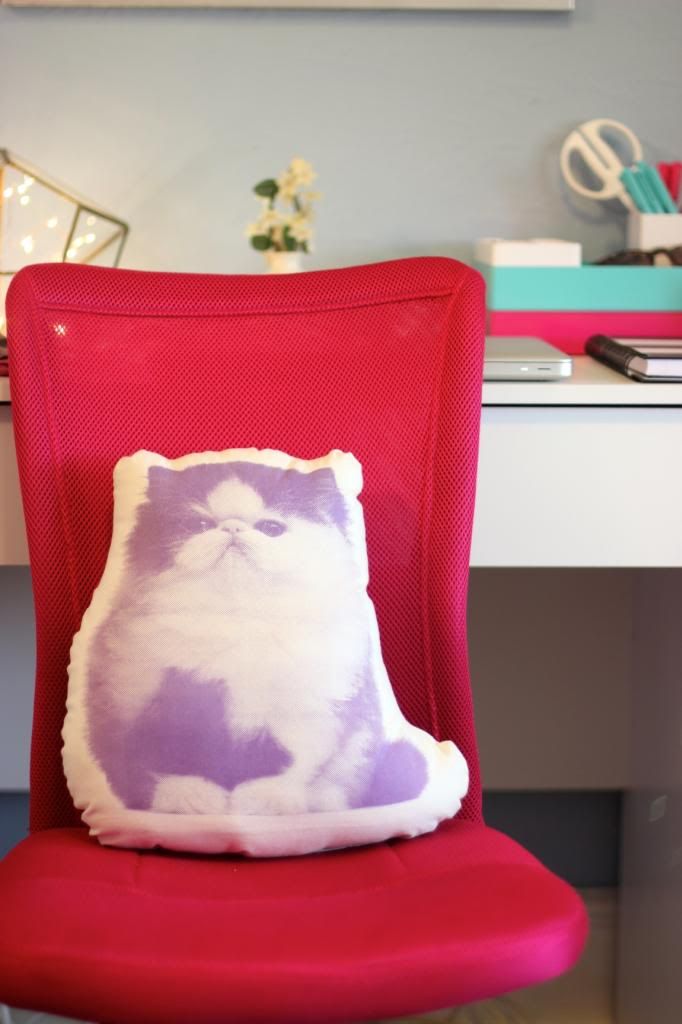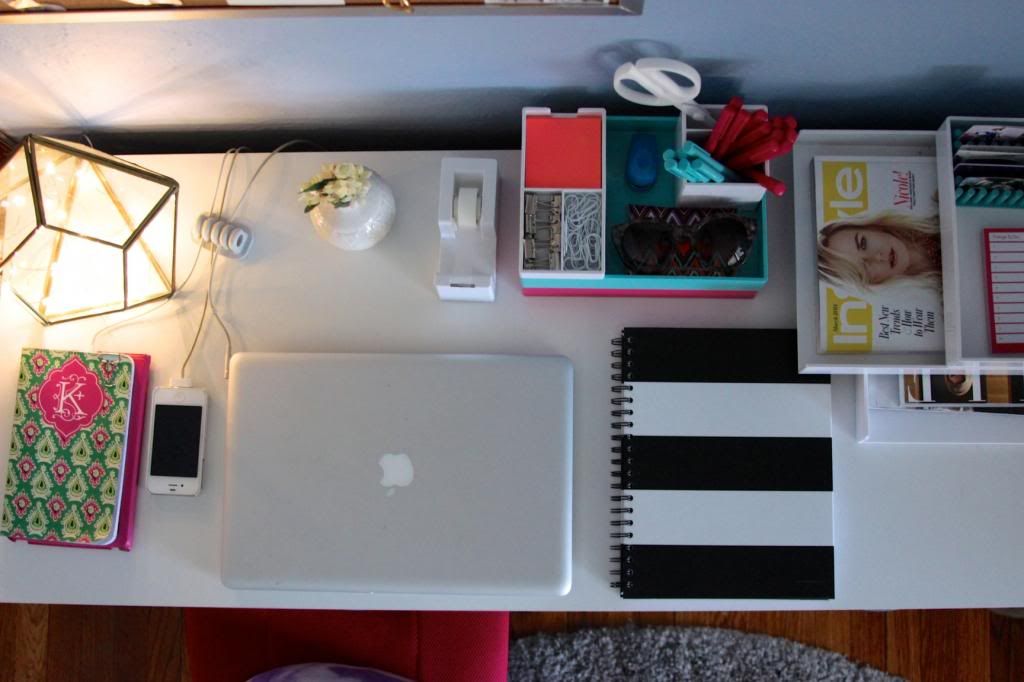 Overall I'm really happy with how my first mini redecorating project turned out. I plan to add more wall art into the mix over time and will most likely switch up the bulletin board on the next rainy day. I hope you enjoyed my first Ew To New post! Do you have any projects in the works? How do you keep your desk organized?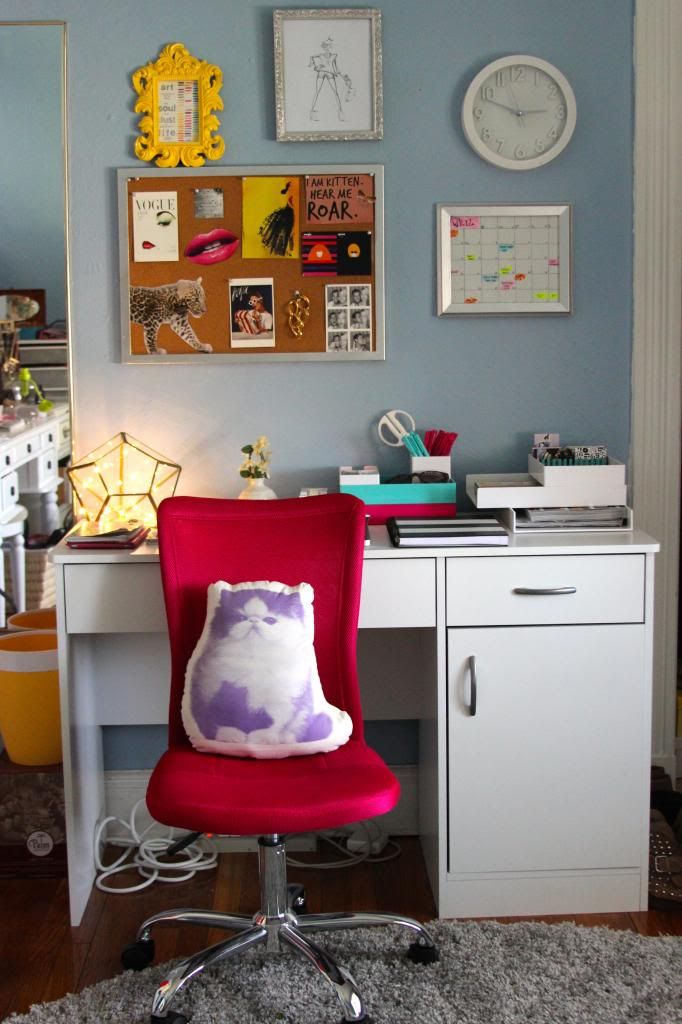 All opinions are my own.