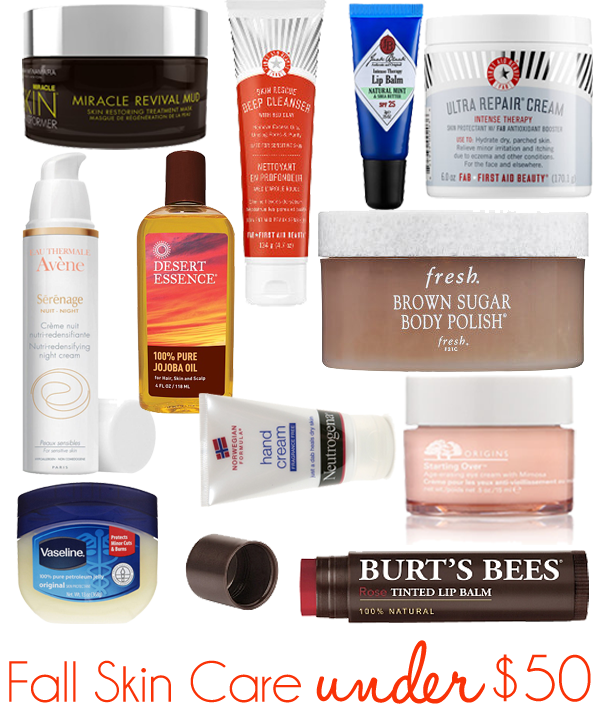 This post is brought to you by Yahoo! All opinions are my own.
When it comes to skin care, I'm usually stuck in my ways in terms of regimen, but over the years I've found that my closet isn't the only thing I needs to be reassessed with the changing of seasons. There are a lot of beauty articles out there that talk about why you should or shouldn't switch up your skincare routine each season, and I personally think that it's a case-by-case basis. There are some people, like me, whose skin will go from extremely oily in the summer, to combination or dry in the fall and winter. Then there are the lucky ones whose skin remains relatively "normal," even with drastic changes to the air. Of course there are always variety of factors such as your diet and lifestyle that affect your skin and only you know how your skin reacts to climate changes, so there's no right or wrong answer to switching up your routine. Either way, I'm sure many of you will be experimenting with some thicker body lotions or heavy-duty lip balms to keep your skin glowing, even if it is covered up in 5lbs of clothing.
From face oils to eye creams, I've rounded up some of my favorite skin care products that I'll be using this fall, each with the bold price tag of less than $50: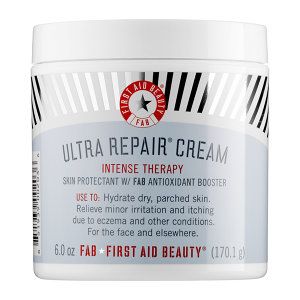 First Aid Beauty Ultra Repair Cream, 6 oz. $28 at Sephora
This whipped, non-greasy formula is perfect for severely dry, scaly skin due to cold weather and skin conditions such as eczema. With natural ingredients such as oatmeal, shea butter and eucalyptus oil, this cream deeply hydrates and penetrates the skin almost instantly. One of my favorite parts? This cream is free of those weird ingredients like parabens and sulfates. I love putting this on right after I get out of the shower for the best results.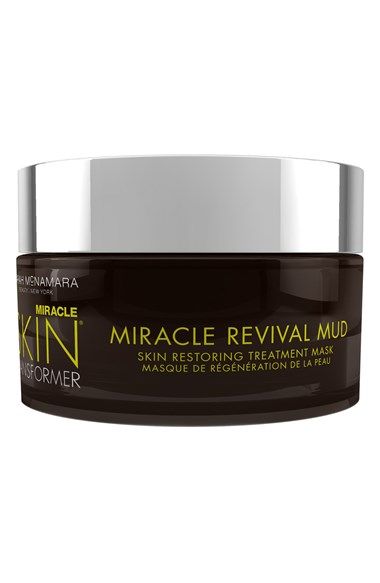 Sarah McNamara Miracle Revival Mud Face Mask, 3.8 oz. $38 at Nordstrom
I've never been a huge face mask person until I tried this mask. In just 15 minutes, my skin became instantly smoother and brighter. The mask is formulated with bioactive silts sourced from European spring-fed lakes (fancy) and detoxifies with antioxidants and vitamins. I've been using this mask consistently for several months and have noticed a change in my skin's hydration and even the size of some of my pores.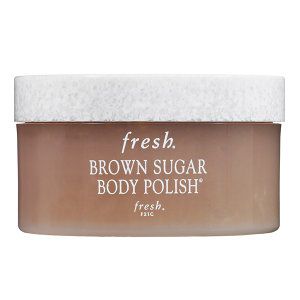 Fresh Brown Sugar Body Polish, 7 oz. $38 at Sephora
With brown sugar crystals, jojoba and citrus oils, this body scrub is perfect for gentle exfoliation that won't leave your skin dry or slimy. Plus, it smells delicious.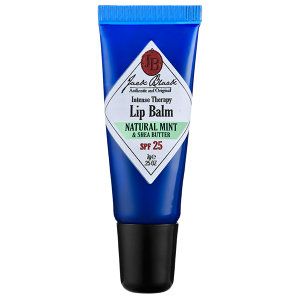 Jack Black Intense Therapy Lip Balm SPF 25, 0.25 oz $7.50 at Sephora
This lip balm is proven to keep lips hydrated in some of the harshest conditions. With ingredients like shea butter, avocado oil, vitamin E and green tea, this balm goes above and beyond to keep your lips protected from the sun and wind. Plus, it comes in a variety of soothing flavors.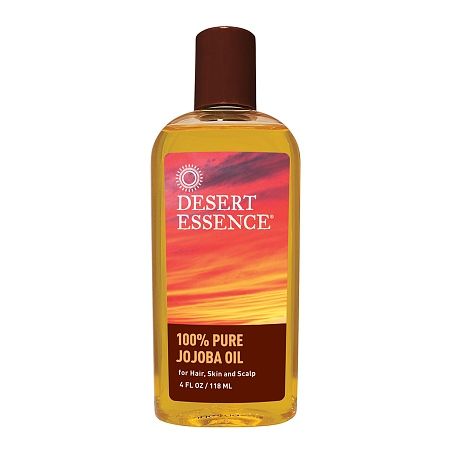 Desert Essence 100% Pure JoJoba Oil, 4 oz. $9.99 at Walgreens
Face oils seem to be all the rage recently and while I'm sure the super expensive brands work miracles, my inner hippie tells me that cheap, organic stuff probably works equally if not better than the pricey oils. JoJoba oil is pure and natural plant extract that moisturizes the skin without an oily residue. You can use it on your face, body, scalp and even the ends of your hair. Talk about a one-product wonder!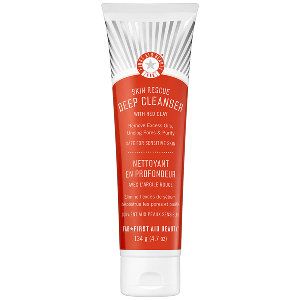 First Aid Beauty Skin Rescue Deep Cleanser with Red Clay, 4.7 oz. $24 at Sephora
I've had this foaming gel cleanser for several months and it has done wonders for my oily skin. Previous cleansers would strip my skin leaving it feeling dry, but this FAB cleanser has done quite the opposite. It helps unclog pores and purify the skin with red clay, rosemary leaf oil and botanical antioxidants. It's kept my acne at bay and easily removes my makeup, too.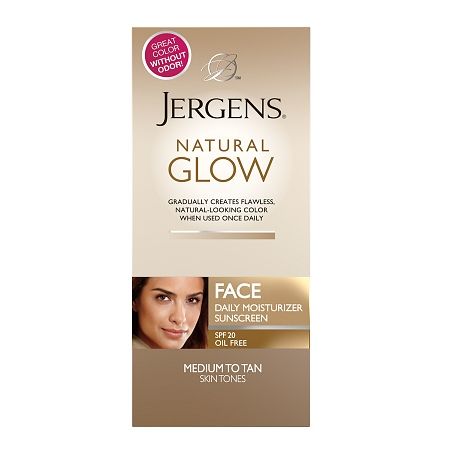 Jergens Natural Glow Daily Facial Moisturizer, 2 oz. $10.79 at Walgreens
I've been using this moisturizer for about seven or eight years and I don't think I'll ever swap it out for something different. Although I never really achieve a "glow" from the lotion because I wash my face twice a day, the lightweight formula works perfectly for my oily skin. Plus, it has SPF 20 to prevent sun damage all year long.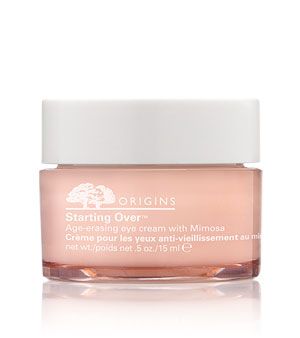 Origins Starting Over Age-Erasing Eye Cream, 0.5 oz. $39.50 at Origins
Since I'll be turning the right, bold age of 25 in several weeks, I've had a realization that although my maturity level might remain the same as my 17 year old self, but my skin most definitely will not. I've been using this eye cream before bed on and off for the past few months as a preventive measure. Although I don't have any serious wrinkles yet, I have noticed the skin around my eye area seem more hydrated.


Burt's Bees Tinted Lip Balm in Rose, 0.15 oz. $6.99 at Walgreens
Burt's Bees has always been a top dog in the world of low price point lip balms. Not only is it 100% natural and made in the USA, and it instantly hydrates your lips and keeps them that way. I love the tinted versions for just a hint of color.

Neutrogena Norwegian Formula Hand Cream, 2 oz. $4.79 at Walgreens
The feeling of chapped, dry hands is one of my least favorite feelings in the world, and this fragrance-free hand cream is has come through in the clutch for years. The formula is so concentrated that you only have to use a small amount for instant relief from cracked skin, so it'll last you a long time. The packaging is a convenient size so I always keep a bottle in my purse and on my desk at work.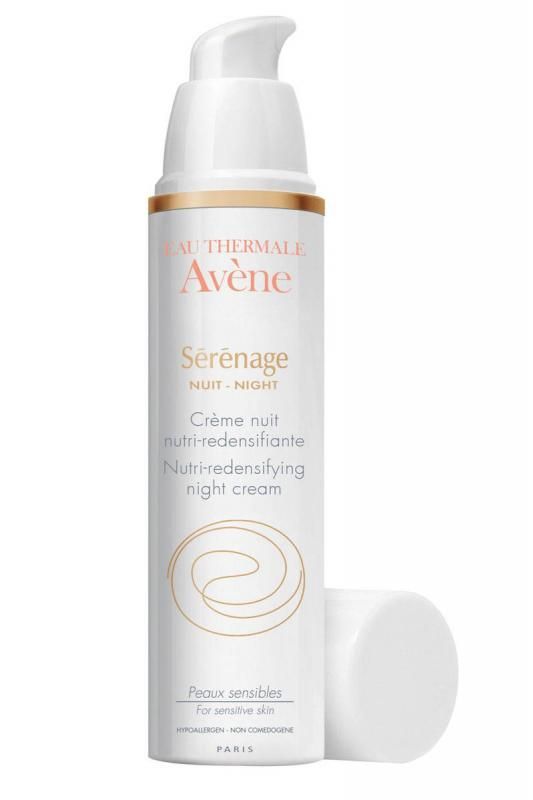 Avène Night Cream, 1.35 oz. $49.00 at Dermstore.com
This intense cream will do all the hard work while you sleep. Formulated with glycoleal and hyaluronic acids, this cream will help accelerate skin regeneration to help battle against dryness and skin slackening.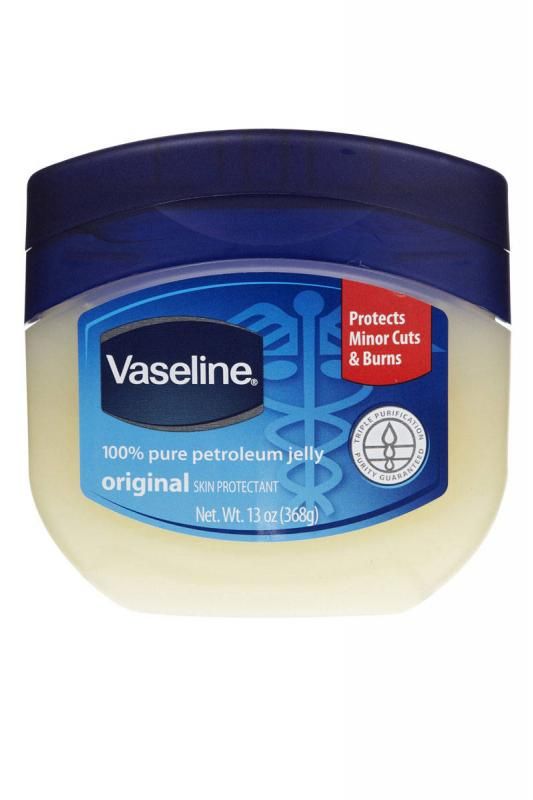 Vaseline 100% Pure Petroleum Jelly, 13 oz. $5.99 at Walgreens
This drugstore staple has been in my medicine cabinet since I was a kid. From lip balm and makeup remover, petroleum jelly will always be one of the greats in the realm of multitasking beauty products. For the colder months, I typically use it on my feet, elbows and under-eye area.
What are some of your tried and true skin care products?