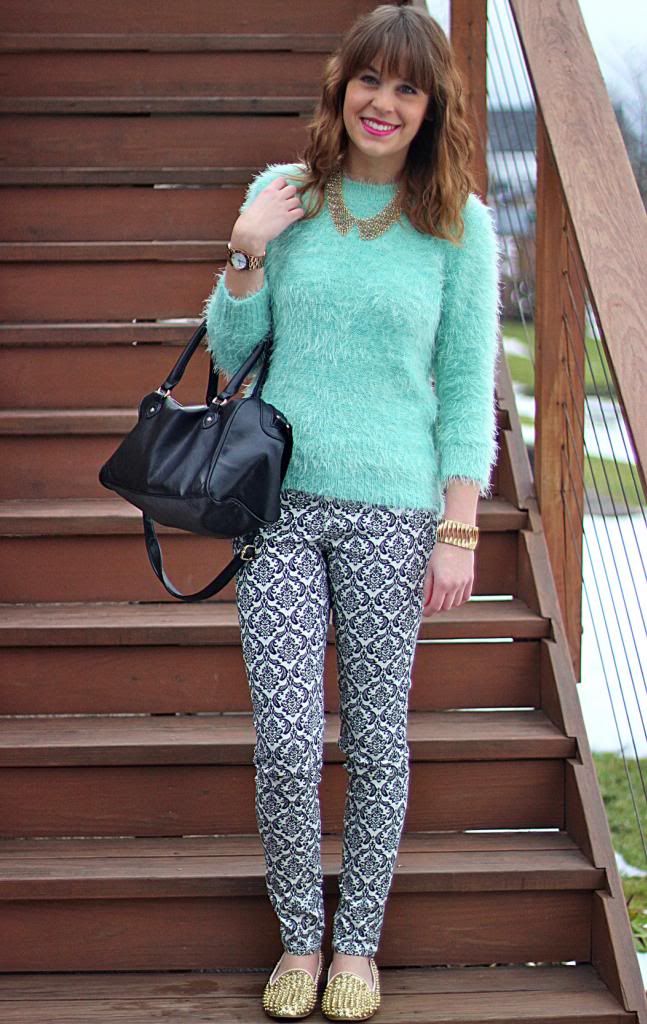 Happy Sunday! So, lucky me, I've had back-to-back weekend trips staying in super cool towns and hotels. Friday night my boyfriend and I drove across pretty much the entire state of Massachusetts for a somewhat impromptu ski trip in Stockbridge, MA. His family had a few nights to stay at the Red Lion Inn, which was really cute and had a lobby ambassador named Simon, a big fat black and white cat. (He was my main reason why I loved the place. Just kidding…sort of) The weather didn't look too promising but we actually had a great day on the mountain. I spent most of my day trying to remember how to snowboard, which may or may not have landed me in a creek. But I'll spare you guys those details.
We woke up to a very foggy morning on Sunday, which made for great lighting for a quick photo shoot. (I swear that's not what I'm always thinking about.) I've been dying for some new ways to wear bottoms because my blue jeans just aren't cutting it anymore. I picked up these fantastic damask printed pants at Forever 21, along with the fuzzy sweater. I was pleasantly surprised that the sweater is actually so warm and comfy, it doesn't feel like a Forever 21 sweater at all. To play up the texture mixing I decided to wear my Steve Madden gold studded loafers for a little edge. I threw on a bit of gold jewelry from Chloe + Isabel, and my trusty Marc by Marc Jacobs watch to finish off the look.
What do you think? How do you wear your fancy pants?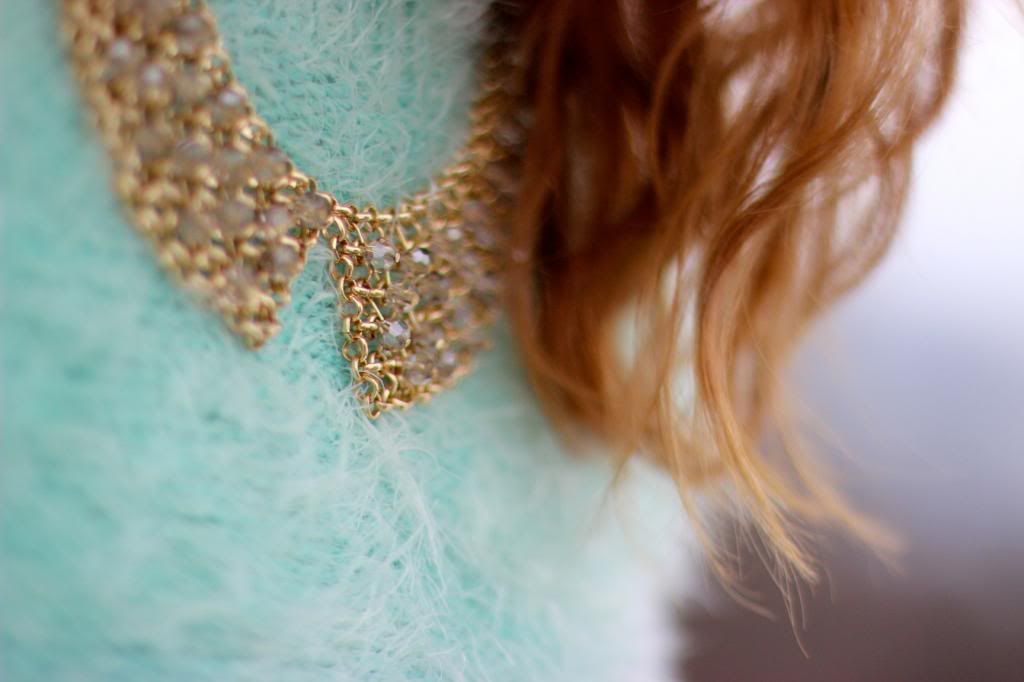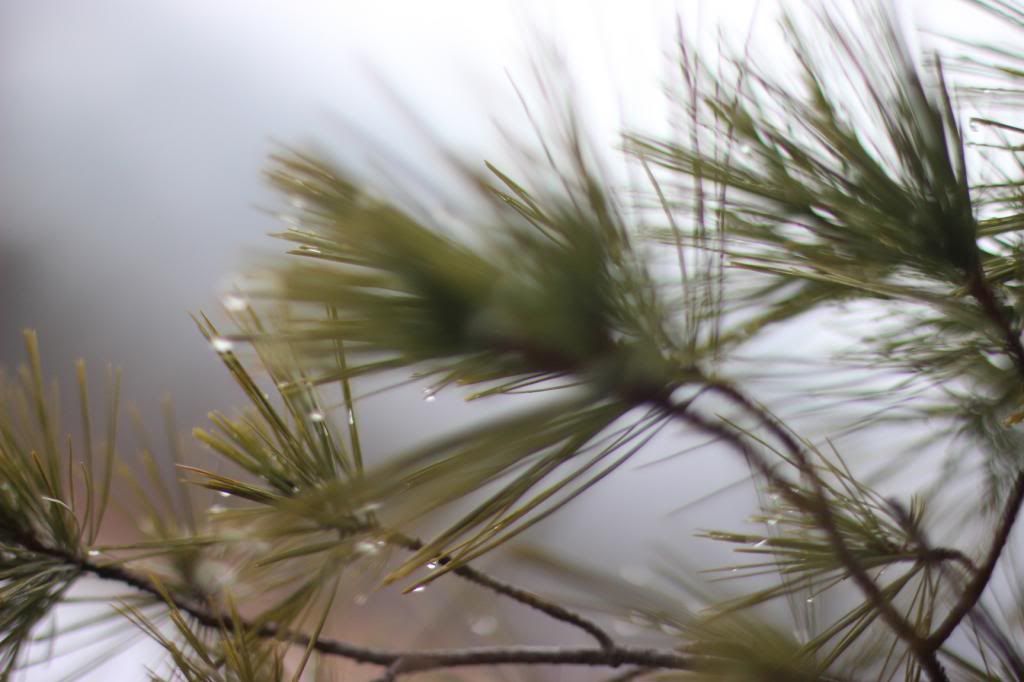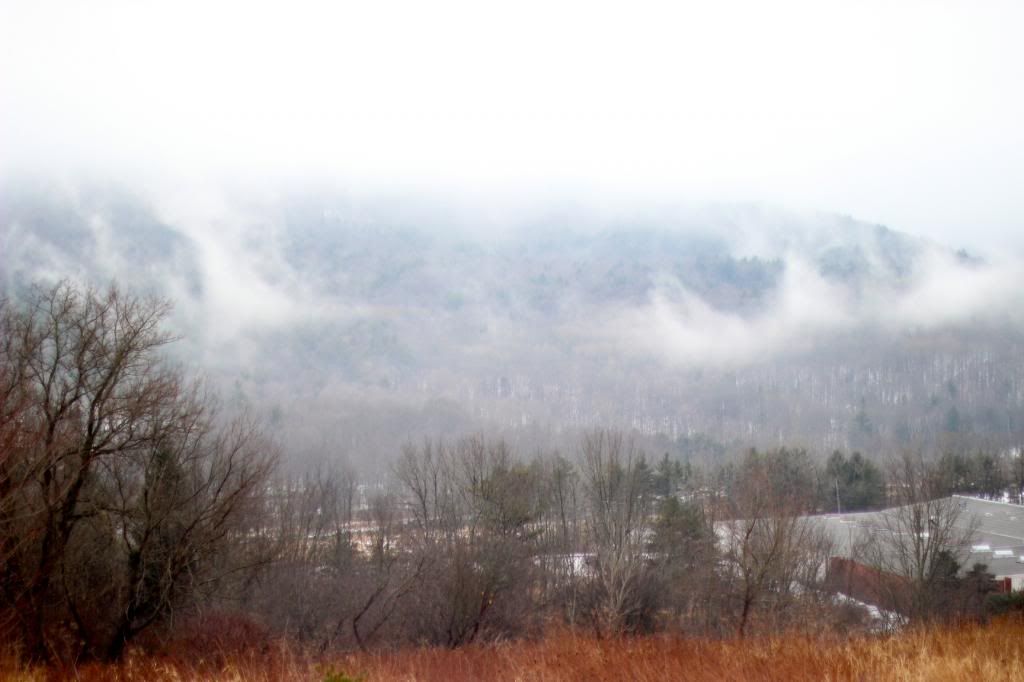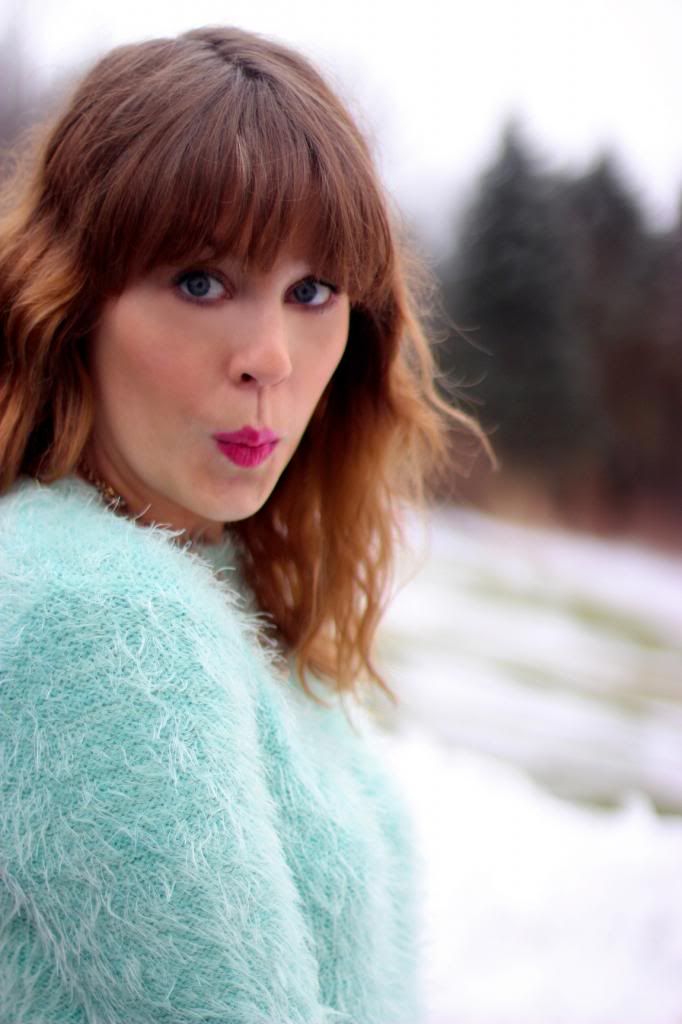 If you follow me on Instagram, you might've noticed I posted this earlier today. We were pretty much driving through a cloud the whole way home!