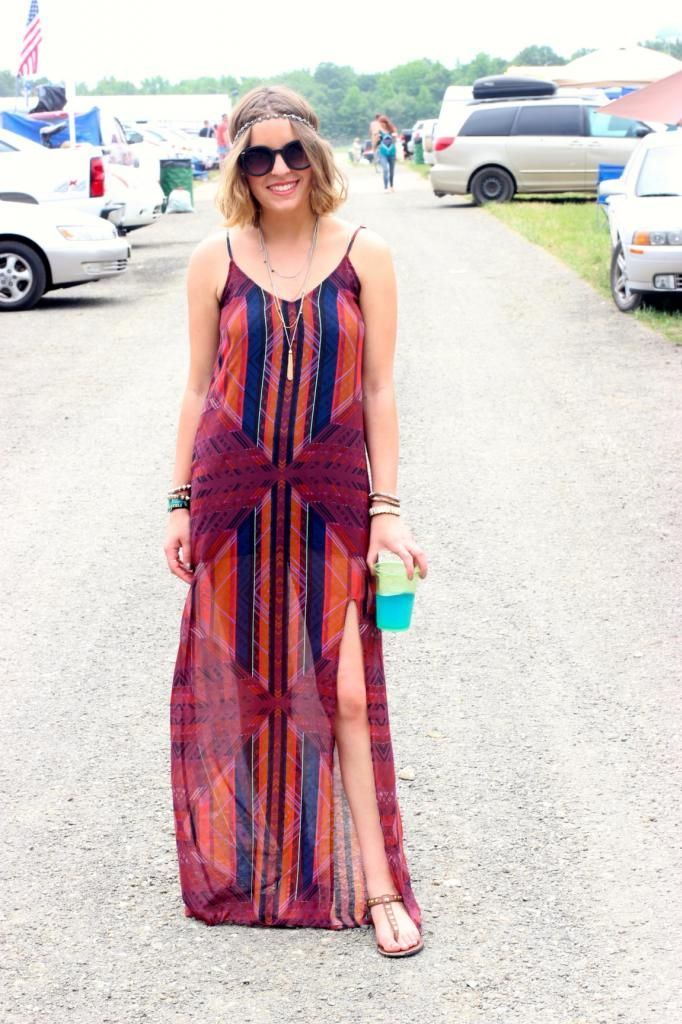 Dress: Nordstrom (on sale!) Heaband: Urban Outfitters Necklace: H&M Sunnies: Urban Outfitters Sandals: Steve Madden
Happy hump day! Today I'm concluding my Firefly festival recap series that took way longer for me to post than I expected to, but whatevs. Both Saturday and Sunday were filled with a lot fo Dogfish Head (I'm their biggest fan, ya know..) and feel good bands that I honestly never thought I'd get the opportunity to see in my lifetime. Saturday we saw awesome performances by Twenty One Pilots, Third Eye Blind, Grouplove and Imagine Dragons during the day, and capped off the night with Outkast. Andre 3000 looked interesting in his expectedly unexpected attire.
He wore a white wig and a what appeared to be a black sweat suit with 'children of the cornbeard' across the front. They threw it back with some songs from their first album as well as their popular songs from the late 90s and early 2000s. (Ugh, that makes me feel really old) They also had a cray cray lazer show going on through the entire 2 hour performance.
Sunday, our fourth and final day, we danced to Weezer, put in more time at the silent disco (oh yea, we went back), and jammed out to Childish Gambino. It was also the same day as the US vs Portugal World Cup game, which we got to watch it on the screens of the main stage. It was amazing. Overall, my experience was much more enjoyable than the last. I think the combination of being more prepared with campsite supplies, having access to more amenities in the camp grounds and being closer to the festival entrance made all the difference. Only 323 days until next year!