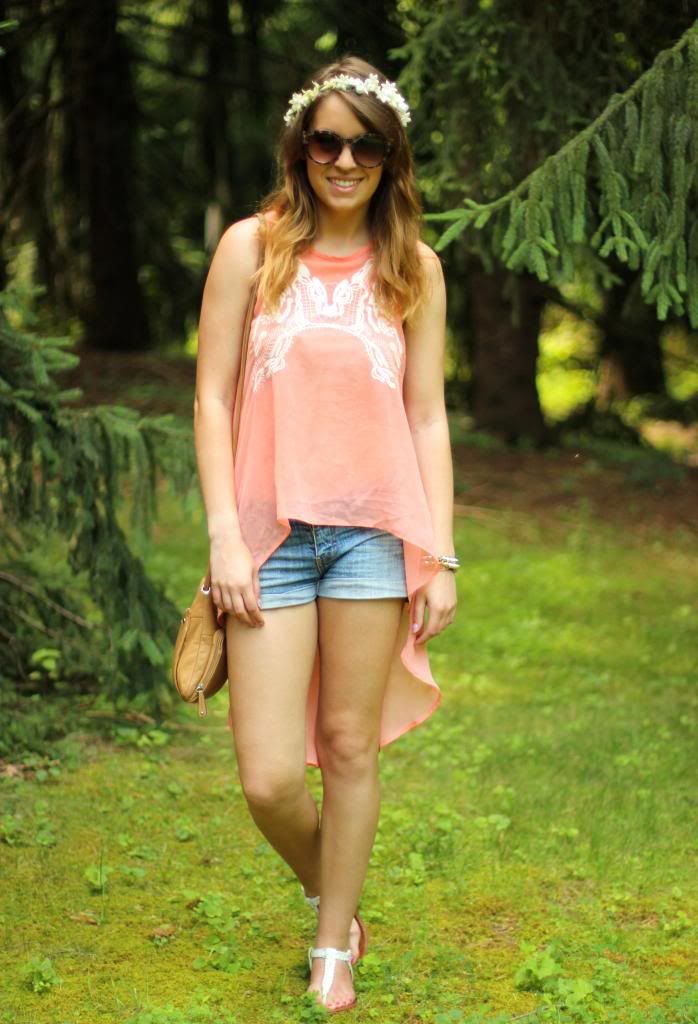 Happy Friday! I hope you all ate lots of hotdogs and drank lots of red, white and blue drinks to celebrate America's birth yesterday! Now that you've seen probably seen 1,776 different red, white and blue outfits on the interwebz, I thought I'd ease your eyes with some more festival photos from Firefly! Day 2 was HOT. There wasn't a cloud in the sky and the only things keeping me cool were many, many tall Heineken light cans and the air conditioned Dogfish Head brewery tent.

Musical highlights included Kendrick Lamar, Edward Sharpe and the Magnetic Zeros, Azelia Banks and Tom Petty. I didn't get to catch Edward Sharpe but heard they were awesome. Azelia Banks KILLED IT. She had the fiercest back up dancers. It was amazing. I think all 60,000 people showed up for Tom Petty. My friends and I listened from far, far away on the lawn of the main stage. Hearing everyone sing along to Free Falling was a pretty cool experience, too!
Day 3 had a few scattered thunderstorms which made me extremely happy. We jammed out to Matt & Kim for part of one of the storms and they were hilarious and sound just as good live. I also caught Capital Citites and Passion Pit before heading out early to beat some of the traffic. All-in-all the weekend was a total success. There are definitely a few things I will do differently next year, though (i.e. pay extra for front row camping). Pre-sale tickets for next year are available if I've convinced you to get in on the fun!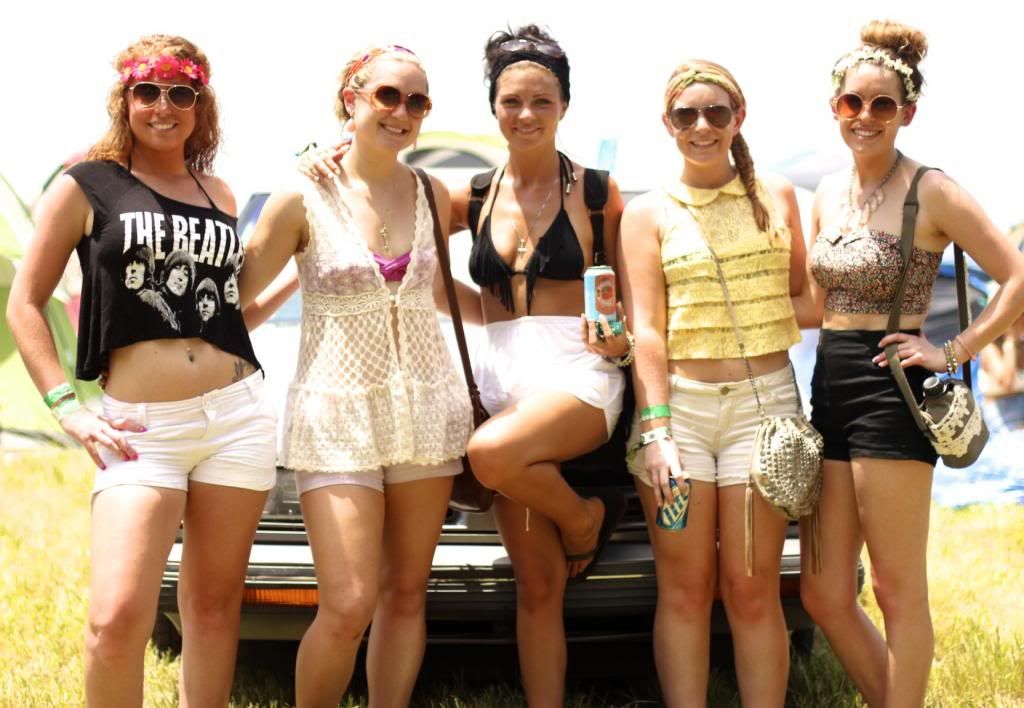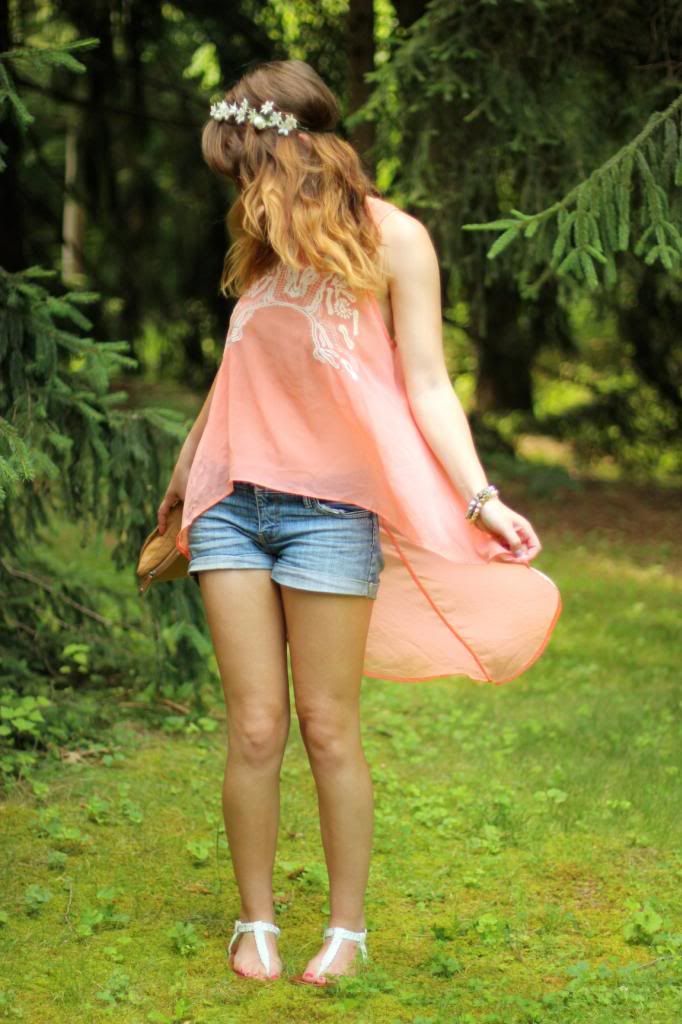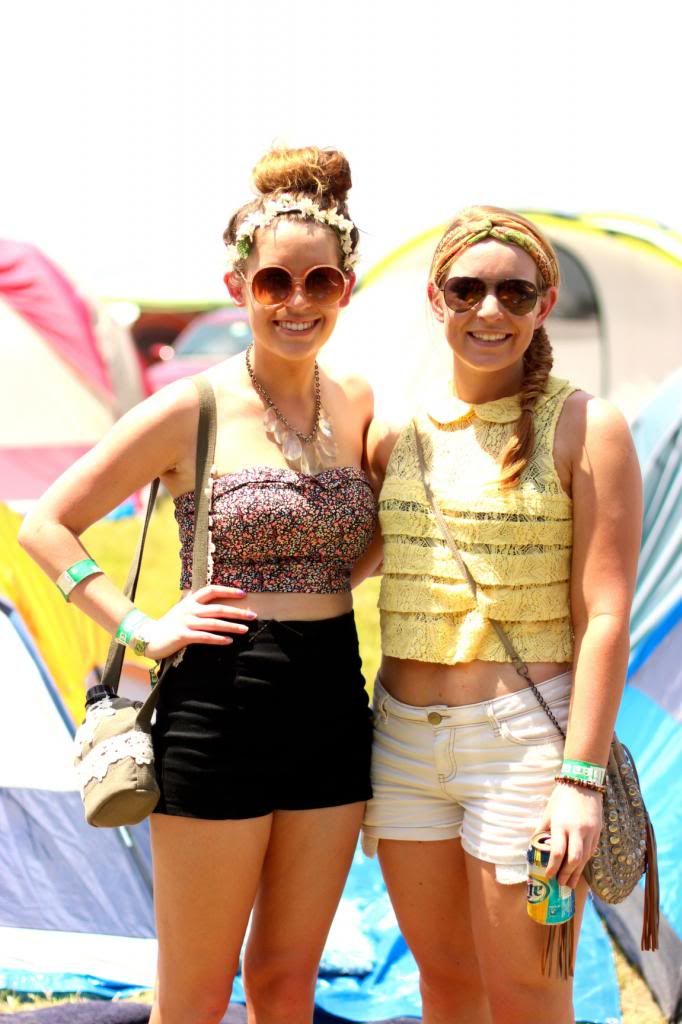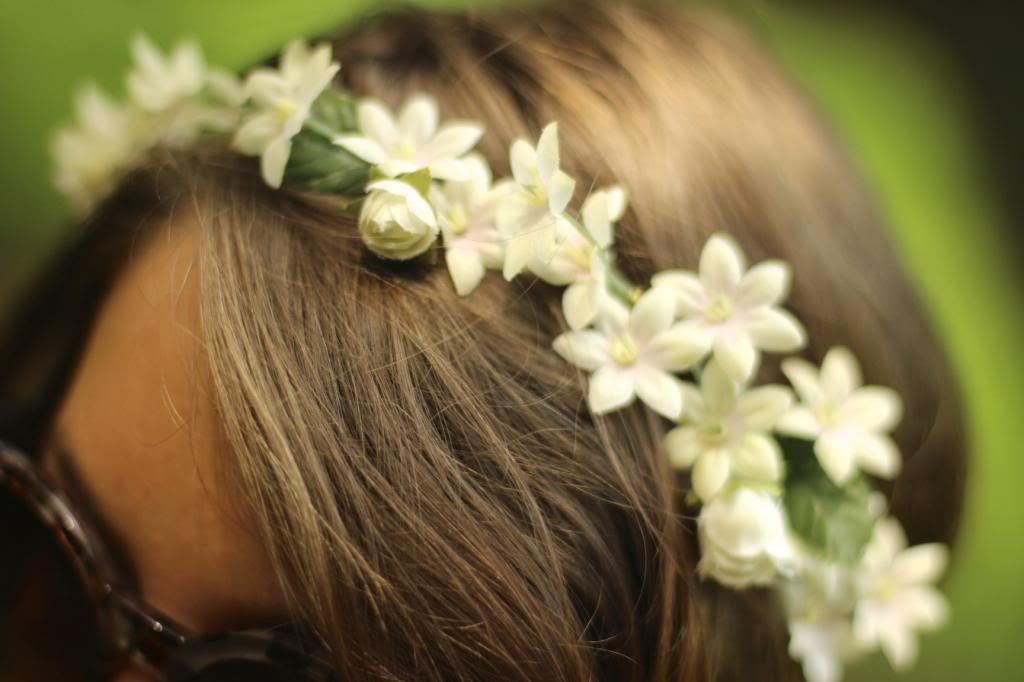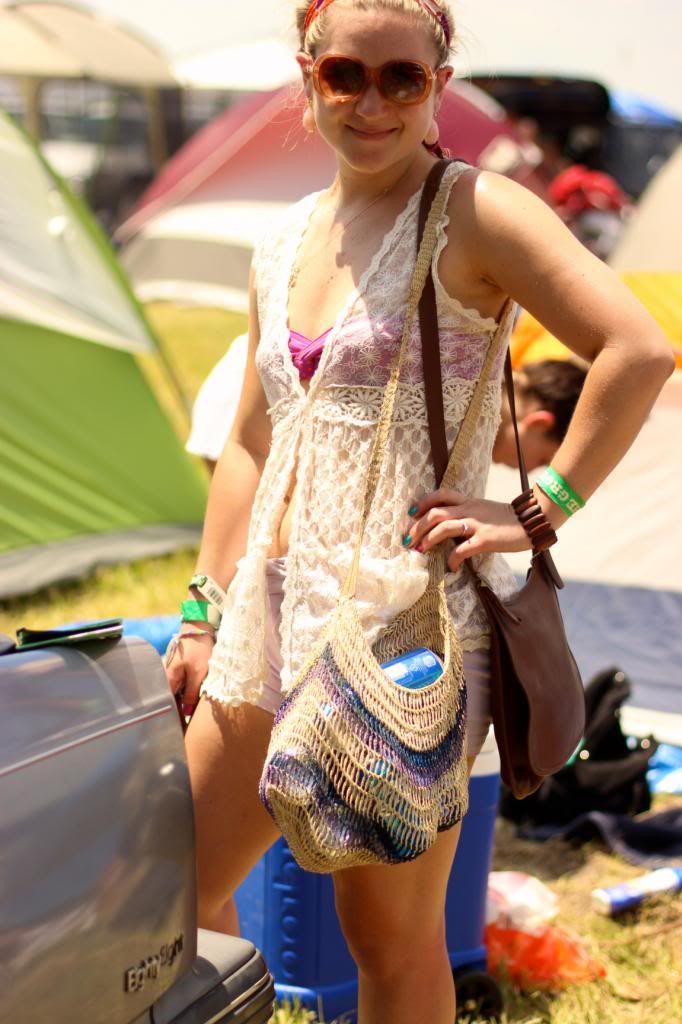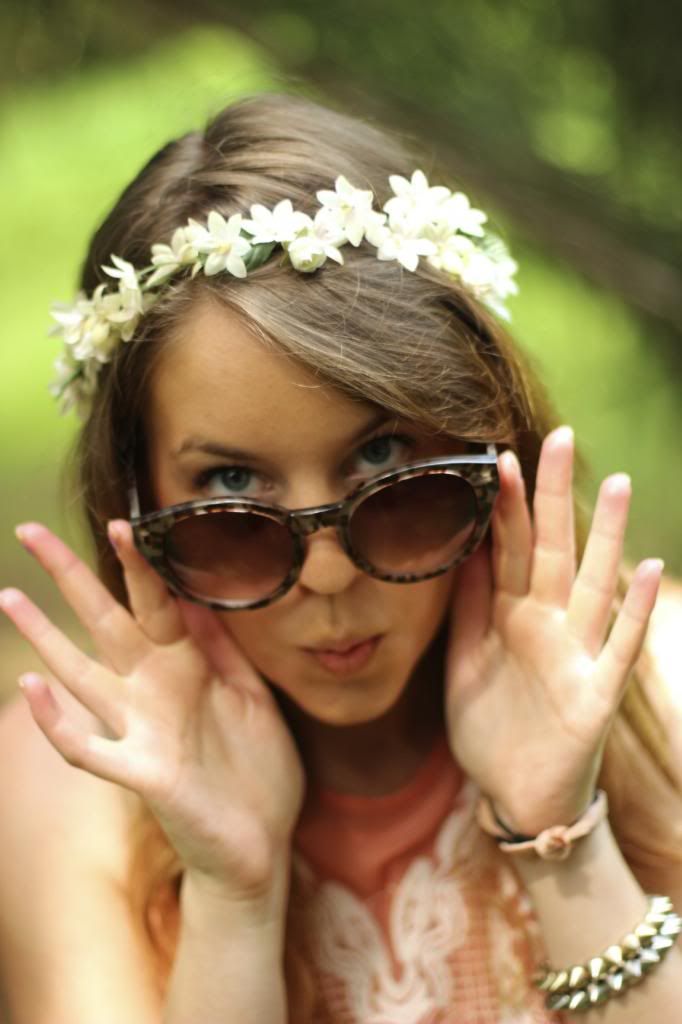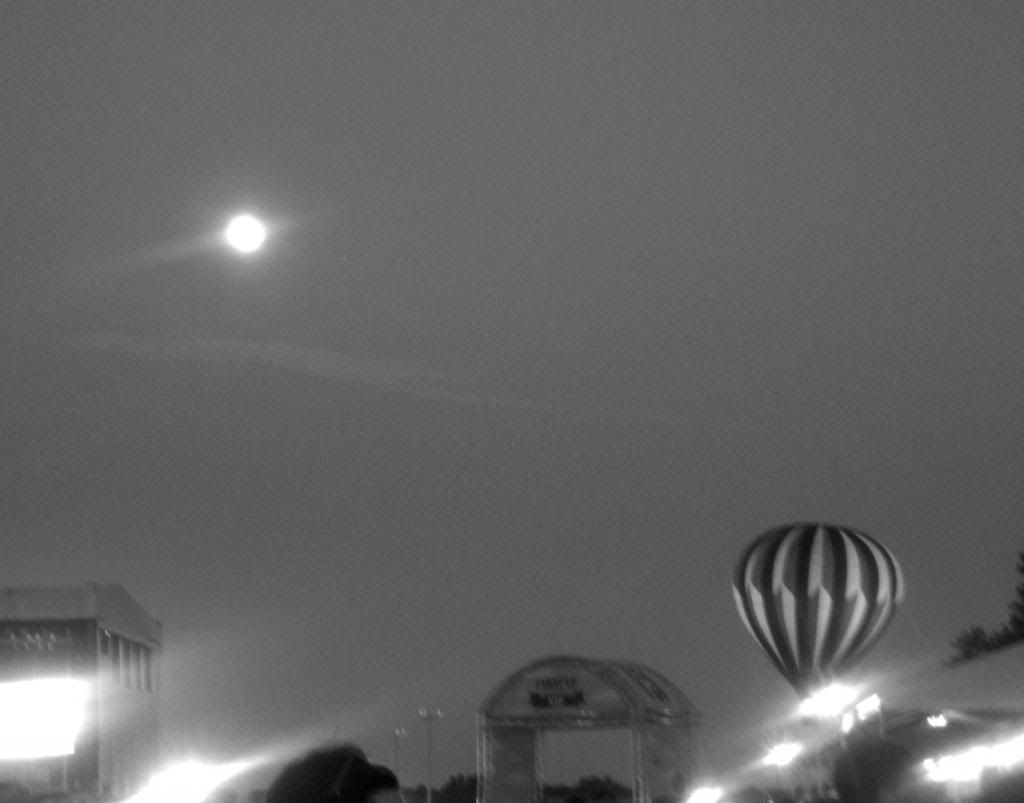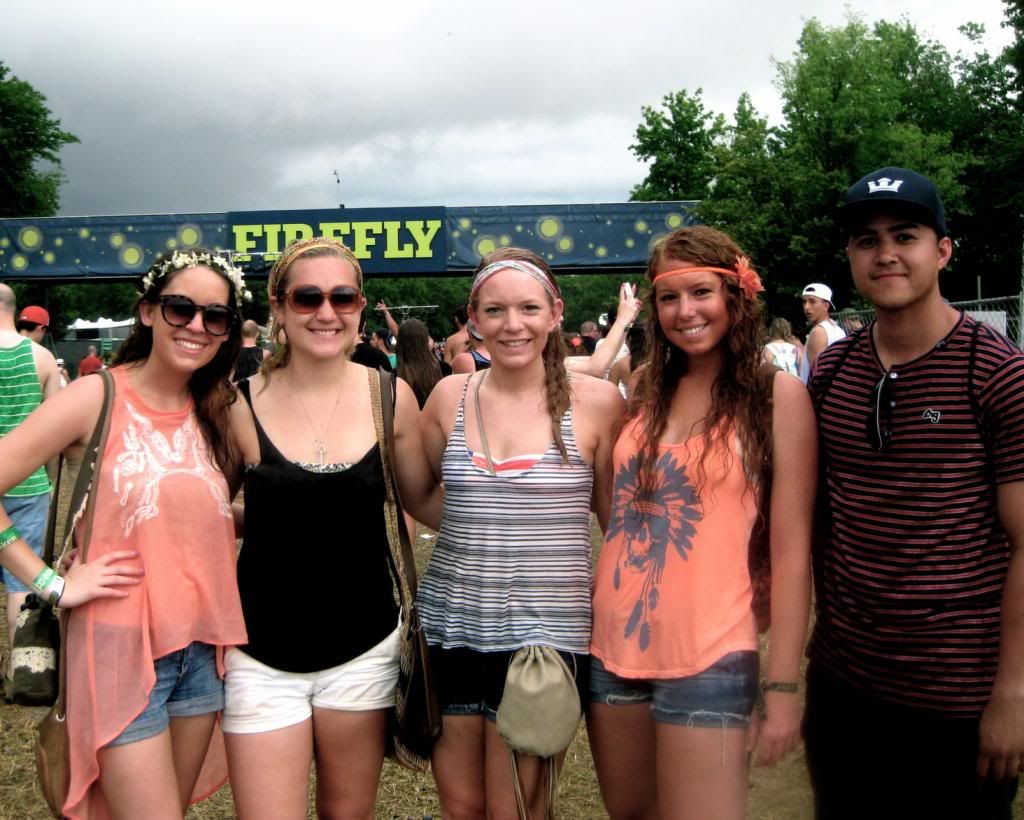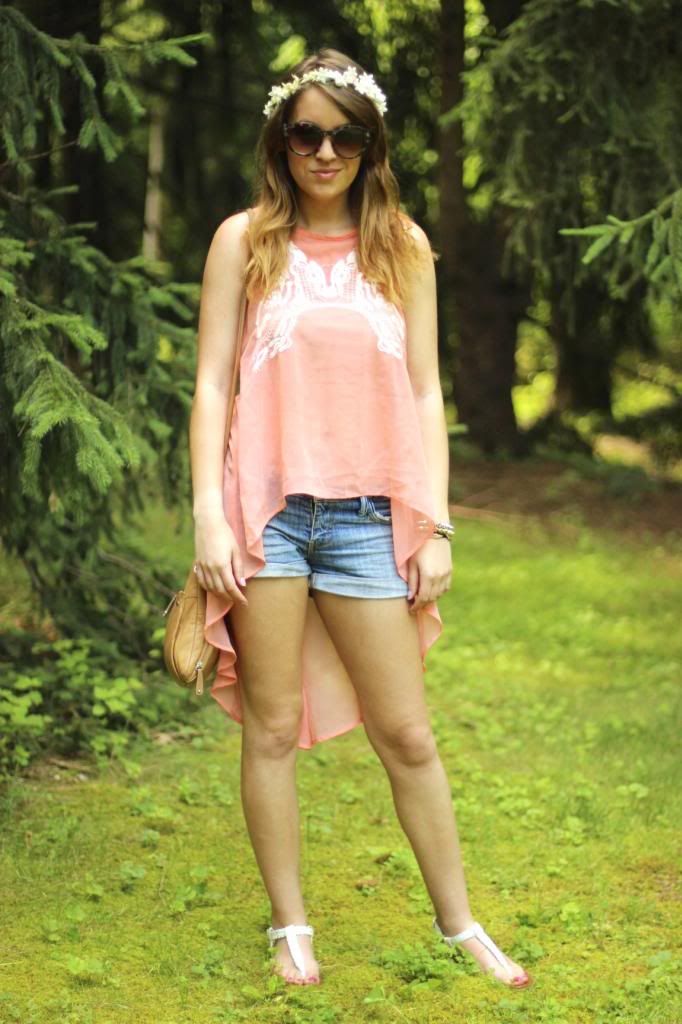 The Look:
High-Low Top: Francesca's
Shorts: Forever 21
Flower Crown: Urban Outfitters (similar)
Sandals: Kohl's (similar)
Bag: Marshalls (similar)