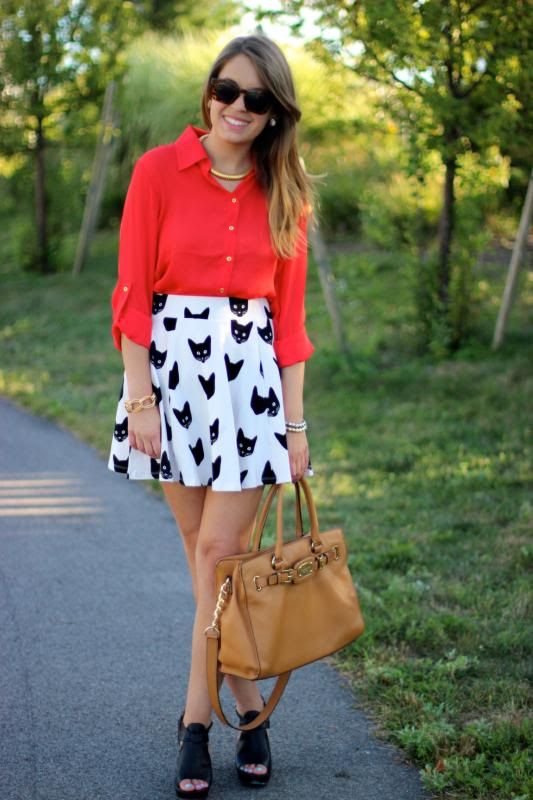 Happy Friday (the 13th)! I realized a few sentences into this post that I was featuring a black cat skirt today. For a second I thought it would be really cheesy to do so but then I decided it was a funny sign from the blogging universe, so here we are! I know we still have over a month before Halloween but just thinking about it is making me really excited for Fall,
pumpkins
and zero percent humidity. Hey, a girl's gotta dream!
I knew it wouldn't be long before I made my second cat-themed clothing purchase. Cats have clearly shown their dominance in the fashion and internet worlds and I don't see cat motifs disappearing any time soon (sorry dog lovers). If you have a problem with that, you can take it up with Choupette. So now that we all know that I'm a crazy cat lady, what do you guys think of the cat trend? Will you be sporting leopard print or some cute kitties on your shirt this season?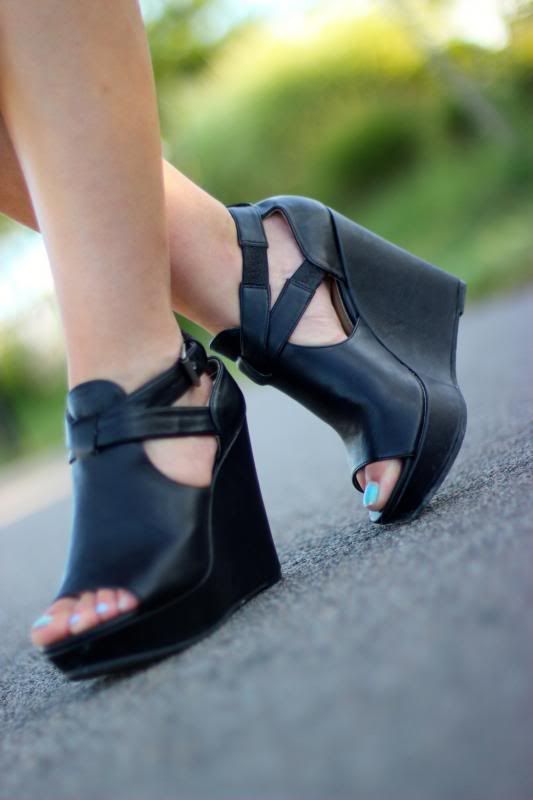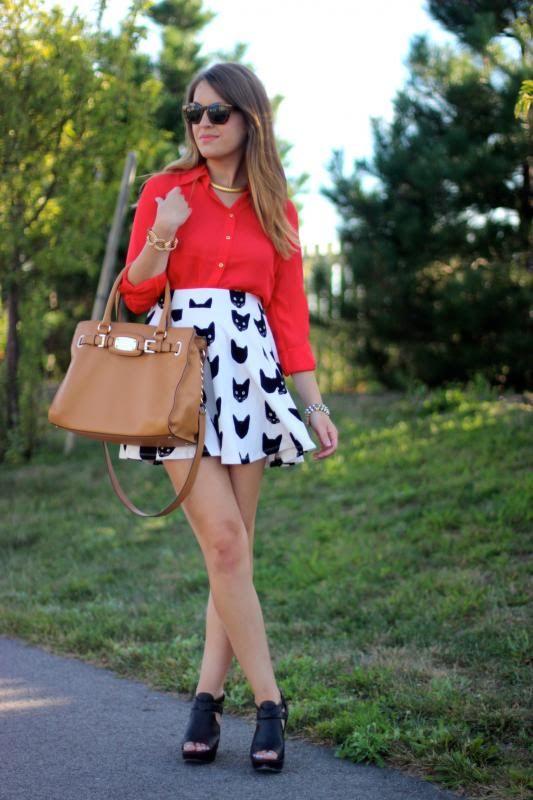 The Look:
Top: Cynthia Rowley via Marshalls*
Skirt: c/o H&M
Bag: Michael Kors via Marshalls* (similar)
Sunnies: Urban Outfitters
Necklace: Vintage
Wedges: Forever 21
*Marshalls gifted me a gift card to make my own purchases. I was not required to pick out specific clothing, only items that I would personally wear. All opinions are my own.