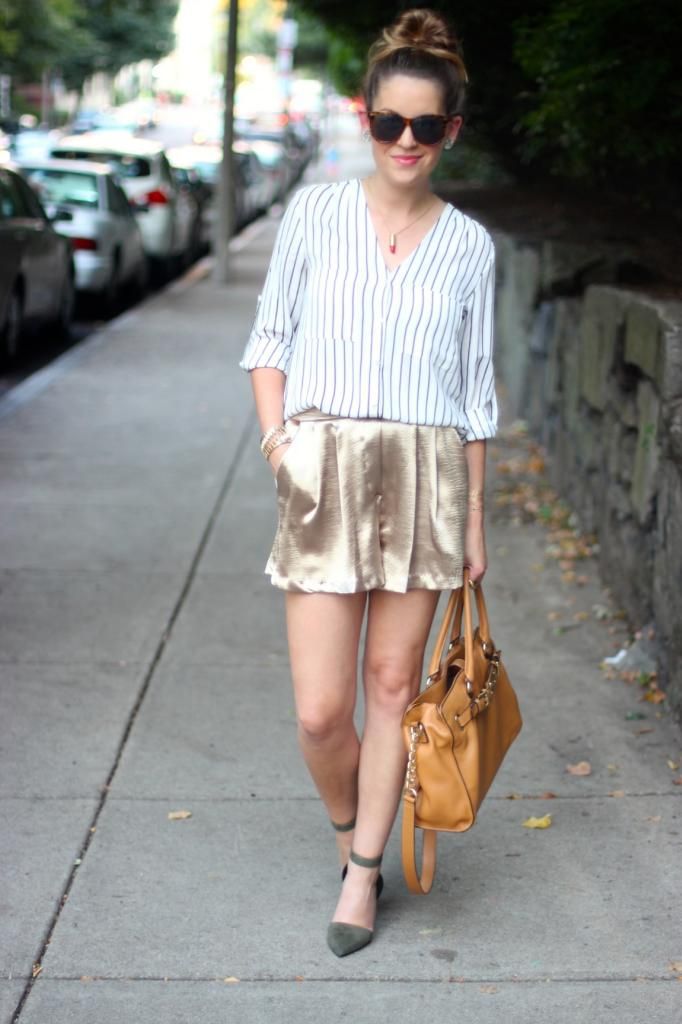 Happy Thursday! It's finally begun to cool off a little here in Boston and, as much as I hate to admit it, I'm pretty excited about it. The transitional seasons have always been my favorite and I love the challenge of mixing in my lingering summer pieces with my new fall items I've been dying to wear. I love shifting gears in the color department, as well. I bought these short metallic gold shorts several weeks ago from Nordstrom and they are the perfect shade to go from summer to fall. I've worn them with brighter colors in the past, but today I wanted to let them shine all on their own with more subdued hues.
The shoes are from the Instyle x Nine West collection and it was love at first try-on at their launch party. They're surprisingly comfortable and I'm really digging the olive color for fall. I'm also wearing one of my favorite finds from this summer: the lipstick bullet necklace from the Shield and Honor collection at Brass and Knuckles. This was another love at first try-on and I loved the fact that their necklaces are handmade in LA.
What do you think of my look? How do you transition your wardrobe for fall?