Happy Sunday! So obviously, I'm a little neon happy at the moment. I just can't resist a fun color when I see one. But I'm not here to talk to you about color today. I'm here to talk about this oversized MEN'S sweater I found at GOODWILL for FIVE DOLLARS. Yup, this happened. A fair isle print sweater has been on my list of winter essentials to buy, so I was extremely excited that I could purchase one with a single digit price tag. In fact, I get extremely excited whenever I buy something from Goodwill.

I know some of you probably shutter at the thought of shopping in Goodwill and I don't blame you. It can be very hit or miss and if you don't go in their on a mission you'll find yourself feeling as lost as the old lady in the next aisle who's not wearing her glasses. So here's a few tips and tricks I follow when I head out to my local Goodwill or thrift store:
– Know what you're looking for. If you're an experienced thrift shopper walking in aimlessly and browsing around might not be bothersome for you. For the beginner, I suggest going in to shop with a mission. Know what you're looking for. If you don't you'll end up wasting a lot of your precious time and leaving the shop disappointed.


– Wear lightweight clothing. Sometimes Goodwill and thrift stores don't have fitting rooms and you'll have to try on right there in the middle of the floor. Have you ever tried on a dress over a chunk sweater? It's not pretty.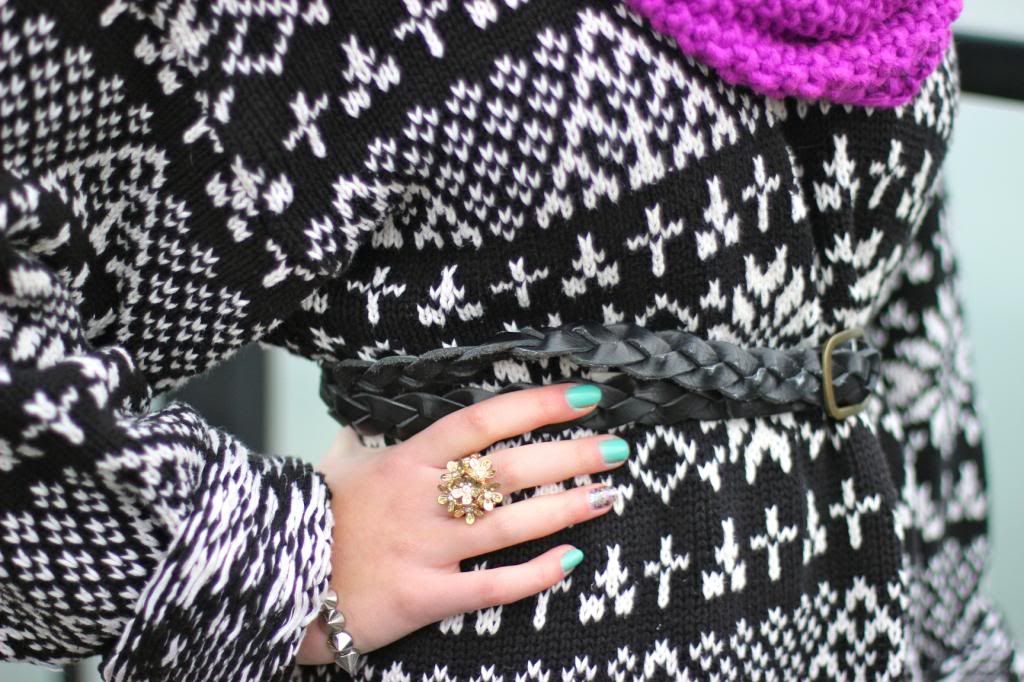 – Don't judge an item by how it looks on the hanger. There are some really crazy looking things you'll come across on your thrift store adventures. You'll wonder how anyone in their right mind could've ever worn it, BUT it never hurts to try it on. You'll either be pleasantly surprised or get a good laugh!


– Think outside the box. This kind of goes with the rule above. Let's use my sweater dress as an example. I saw this men's sweater in a size large and decided to try it on. It wasn't quite the oversized sweater look I was going for, but it was just long enough to be transformed into a dress with a belt. Get creative and explore all your options. The men's and kid's sections sometimes have hidden treasures!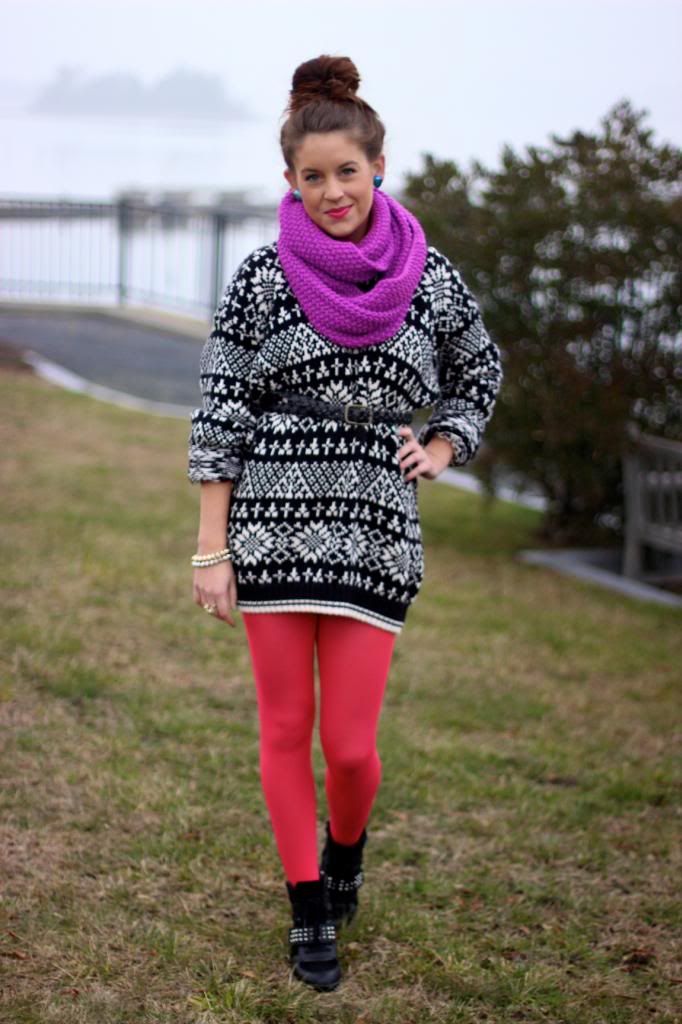 – Forget about the labels. Obviously, if you find an awesome designer piece for a bargain you should absolutely celebrate and dance around the store a little bit. But don't just buy the item because its designer. Buy it if you think you'll actually wear it. And on the flip side, don't go searching for designer items and forget the items by unknown labels. Almost all of my purchases from Goodwill have labels I've never heard of!


– Give yourself ample time to browse. This is probably the most important rule of all. Thrift shopping is never fun when you're in a rush. I usually give myself at least an hour to browse all the items, try on and brainstorm how to incorporate them into my wardrobe.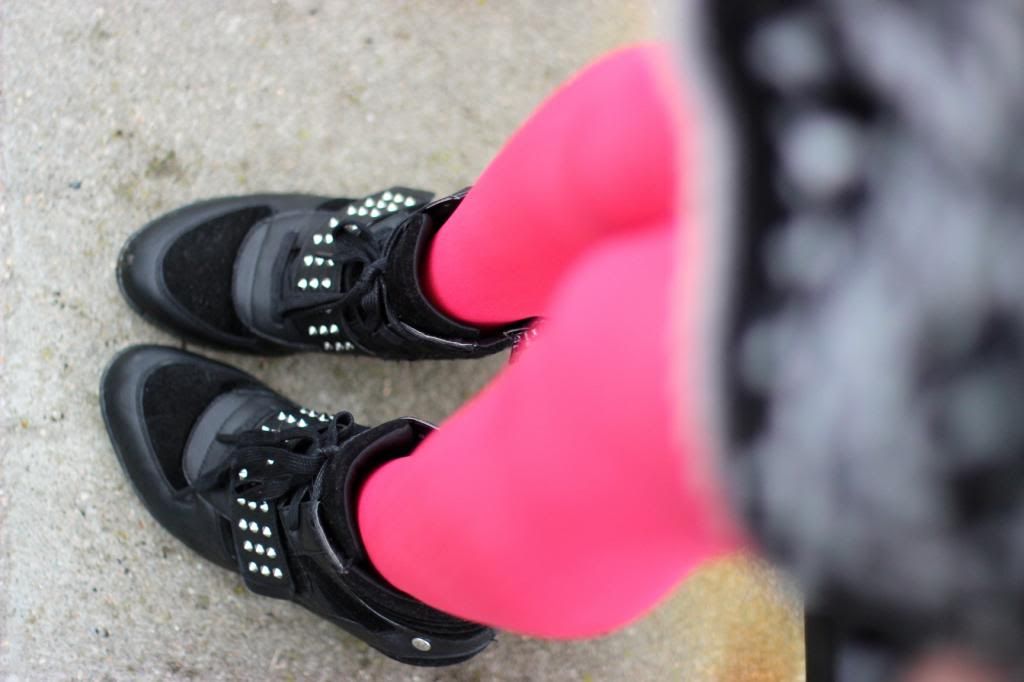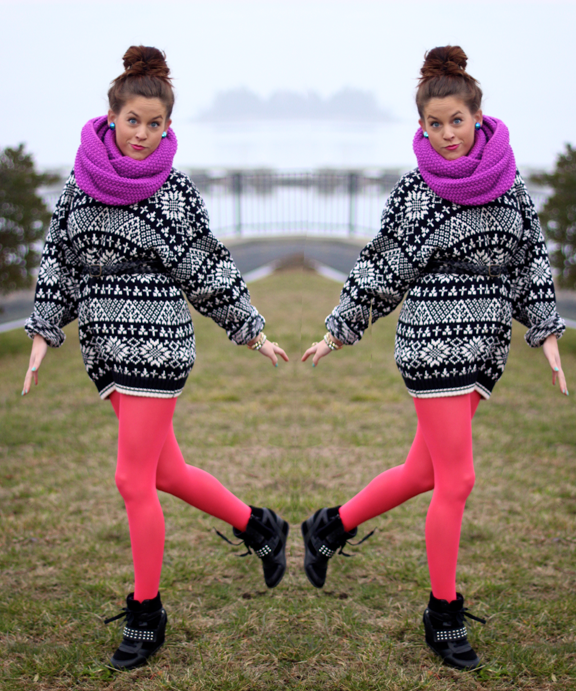 The Look:
Sweater: Gap from Goodwill (similar)
Tights: American Eagle
Wedge Sneakers: Bakers
Scarf: Gap (similar)
Earrings: Vintage (similar)