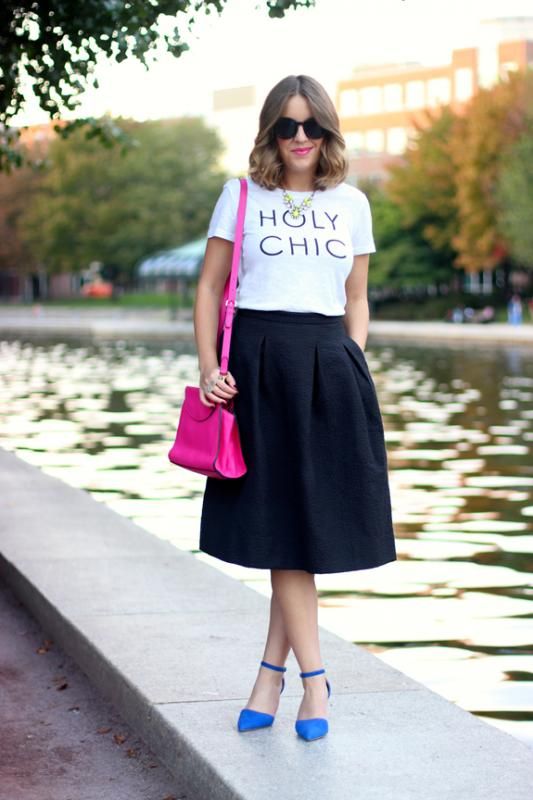 Hey there! I hope everyone was able to enjoy the sunny New England fall weather we had this weekend. I spent my days off running around getting my hair snipped, attending a class at Society of Grown Ups (more to come on that later!) and celebrating my boyfriend's birthday. I took a mini hiatus from blogging this weekend and didn't open my laptop once. Some of you might think that's an easy feat to accomplish, but it's quite difficult for someone that has an internet addiction (aka moi). I was pretty proud of myself, but internally, I was also panicking a bit. This fall has been a busy one and I've been struggling to find a work/life/blog balance. Obviously, I took to the internet for some advice on managing my time with a full time job and blogging. Kristen of Covering the Bases recently wrote an awesome piece on that exact topic which you can read here. Sometimes, a little guidance from your peers can do a helluva a lot for your motivation, and Kristen's post couldn't have come at a more appropriate time for me. Now let's see if I actually follow through with her advice 😉 Anyways onto the clothes…
You've probably seen this Holy Chic shirt a time or two on instagram. I picked it up at Old Navy, or as my friends and I like to call it Old Navé, back in August for a whopping $12. I had major sticker shock, but in a good way. I hadn't stepped in an Old Navy in probably three years and was pleasantly surprised with their selection of apparel and accessories. I wore this look out to dinner with a few Boston blogger buds the night before the CambridgeSide galleria excursion. If you saw my post on that, you may have noticed one of the mannequins is wearing this exact same outfit. Pretty hysterical. I decided to pair this tee with a full midi skirt and heels for a playful, polished look. If you're looking to spice up your tees, but not really into the midi skirt trend, a statement necklace can go a long way. I also recently did a post on ways to wear a v-neck tee if you'd like to get some more inspiration on the topic!
What do you think of my look? Have you tried out the full midi skirt trend?