Happy Thursday! I've finally given in to the graphic tee/say it on your shirt look that's been happening for awhile now. I've been loving all of the remixed designer logos, like this one by Sincerely Jules, and when I came across this homies one in Urban Outfitters it was too good to pass up.
I don't normally wear
t-shirts
out of the house, but when I do I like to really dress them up (yes, I know I sound like the
dos
equis
man). This was my first outfit I wore in St. Louis to the
Rungolee
presentation, and decided to pair the tee with sparkly jewels and a voluminous skirt to up the feminine factor. I opted for a black and white palette because I bought this amazing heels just a few days before my trip and had I
wear
them immediately. But to keep things interesting, I threw in a pop I
neon
to complete the look. What do you think of my outfit? Are you
into
the graphic tee trend?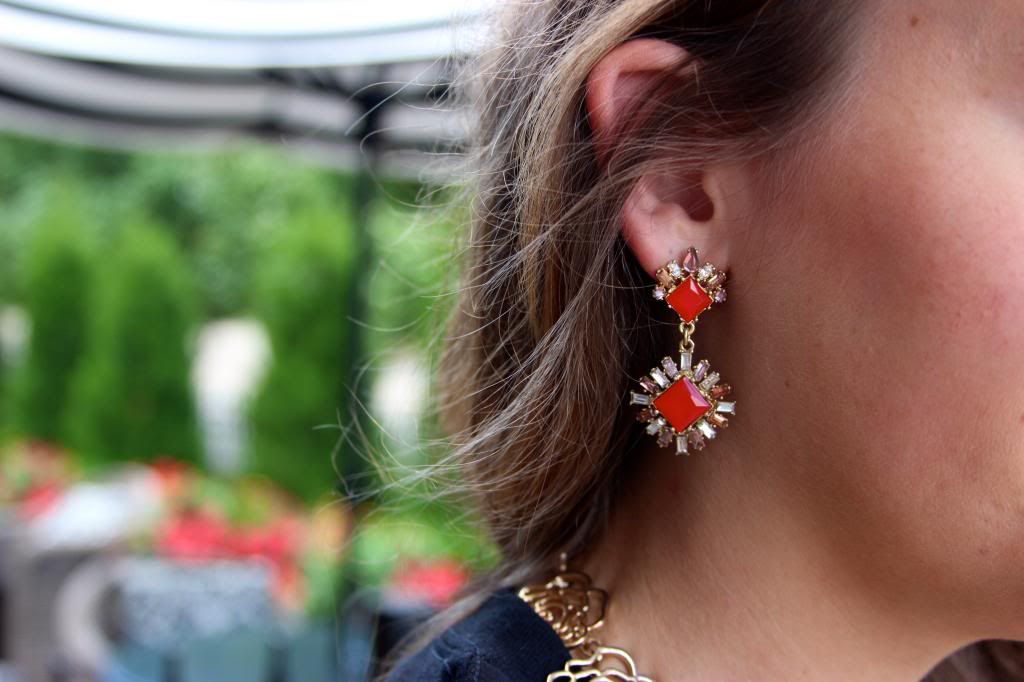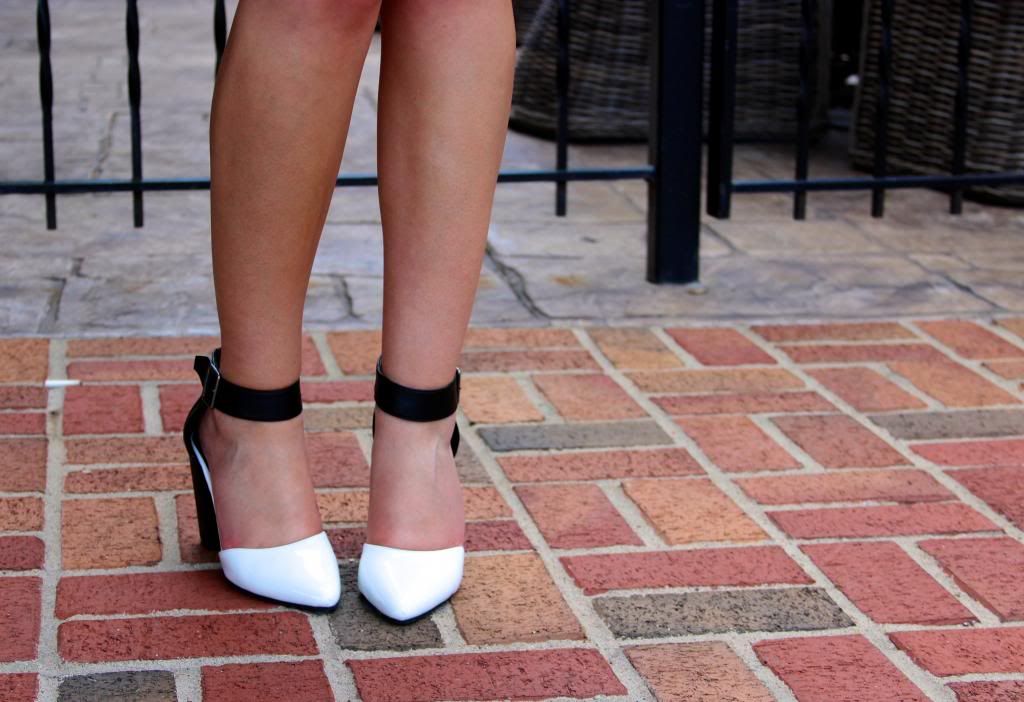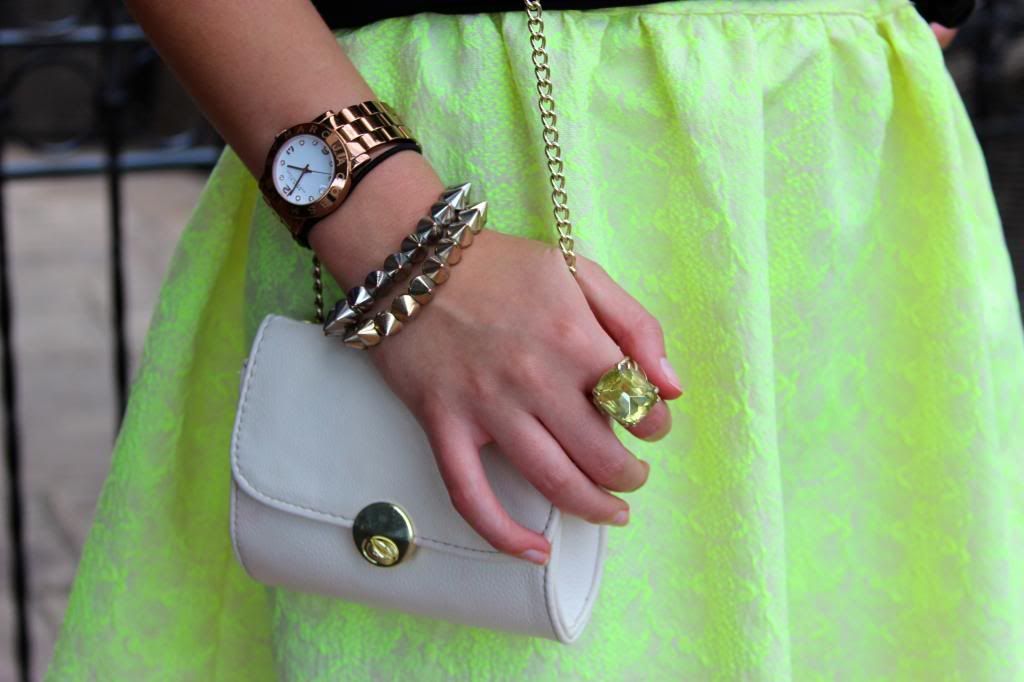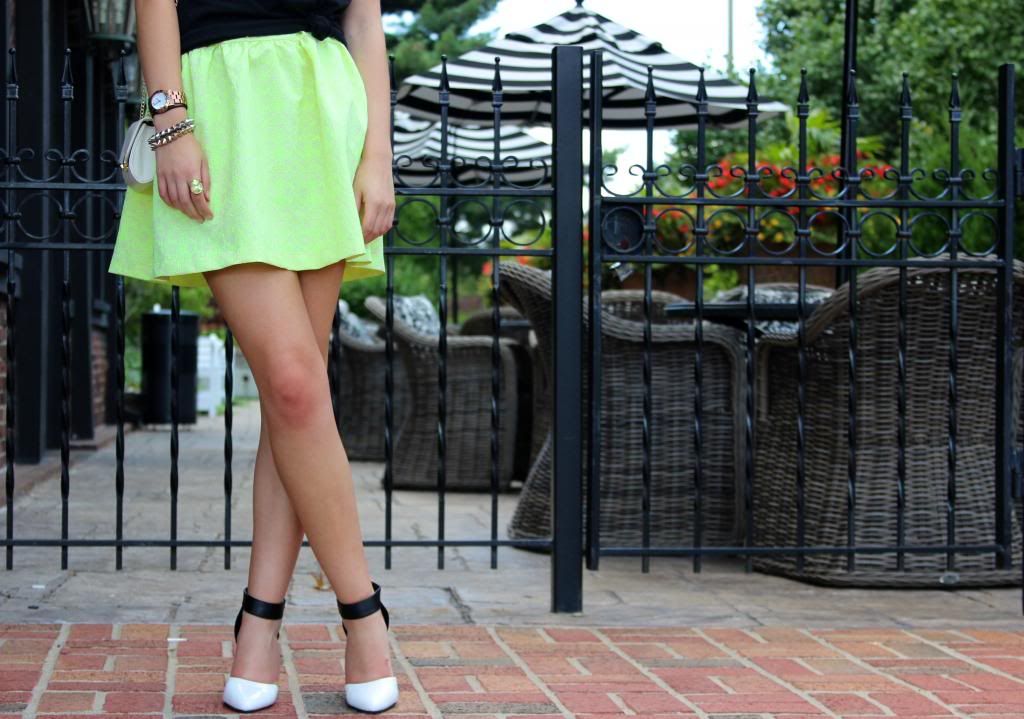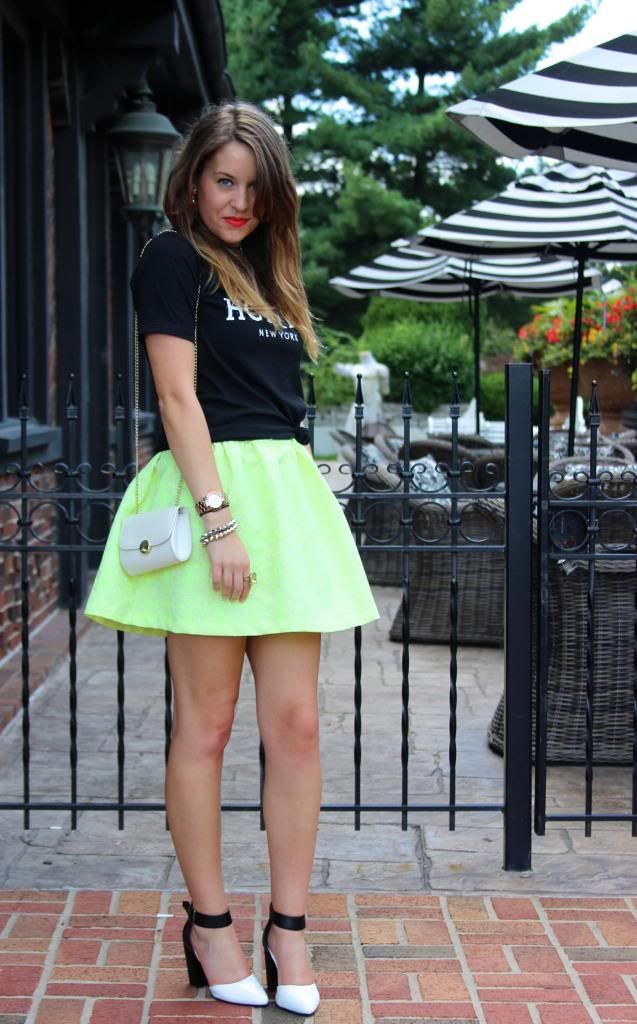 The Look:
Homies T-shirt: Urban Outfitters – in store (similar)
Skirt: Zara (similar)
Heels: Urban Outfitters
Bag: H&M
Necklace: Forever 21 (similar)
Earrings: Chloe + Isabel (similar)
Ring: Chloe + Isabel
Special thanks to Jackie for taking these photos!