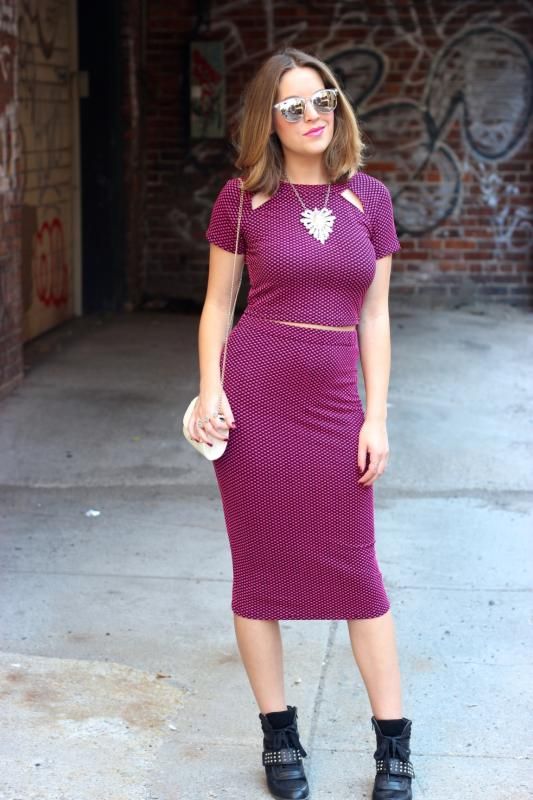 Happy Friday! The coordinates trend, or as I like to call it, the matchy-matchy trend has been all the rage this year. From printed suit sets to skirt sets to fabric sets, this trend has definitely covered its bases. I used to shy away from matching, but it's definitely grown on me. I think I've done so much mixing of patterns/colors/fabrics over the years that the idea of simplifying your look down two matching pieces is really refreshing. A coordinating look can easily be worn in a multitude of settings: board room, dance floor, brunch etc. etc. Plus, at the end of the day, you still have two pieces that you can easily mix and match with the rest of your closet. Bada boom, bada bang.
This set was sent over to me from my friends at Little Mistress and I must admit that I was sure if I was going to be able to pull this look off. But, I'm really happy how it turned out. The sneaker wedges and reflective sunglasses add just the right amount of edge and the playful cutouts make for an interesting neckline. I'll definitely be giving this outfit a whirl on my next night out and probably wear the skirt to work with a flowy blouse and blazer in the future.
What do you think of my look? Have you tried out the matchy–matchy trend?
P.S. Don't forget to enter to win a $250 J.Crew gift card here!