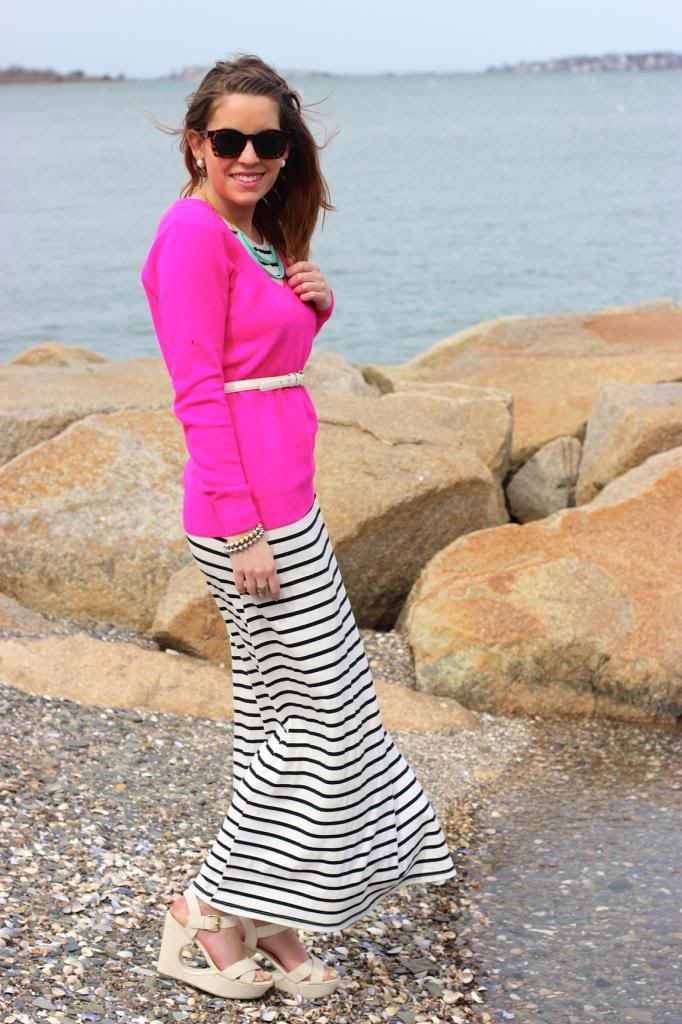 Happy Sunday! I hope everyone's enjoying the warmer temps that finally decided to show up. The Boston area is still a little too chilly for my liking but when it hit close to 60 degrees last weekend I instantly switched into full out springtime mode. Yes, my legs are whiter than sour cream but I bared them in my half-slit maxi anyway because I just couldn't bare the thought of putting on tights for the 10 millionth time. I actually bought this maxi several years ago and lo and behold, stripes have been huge for spring. My favorite striped look from the spring runways was, without a doubt, this Oscar de la Renta gown.
Whether they're fat, skinny, vertical or horizontal, stripes can easily be incorporated into your spring wardrobe. They work with every type of personal style out there, too. I love how A Little Dash of Darling went with a sporty meets girly route with her stripes, while A Walk in the Park is all out rock-n-roll in her awesome striped pants. I chose to pair my stripes with neon, because in my mind there is no better way to kick off spring than with a brighter than bright hue! A special thanks to Vivienne Kelly for my awesome crescent moon necklace. She is an independent designer based in NYC and all of her designs are handmade and so unique. I'm obsessed with this necklace I've worn it about five times in a row since it showed up on my door step. And now I would like to pause for a moment of silence to remember these perfect white wedges I got on clearance at Target last year. My boyfriend's dog had one of them for a midnight snack a few days ago. Womp.
What do you think of my look? Will you be sporting stripes this spring? Tell me in the comments!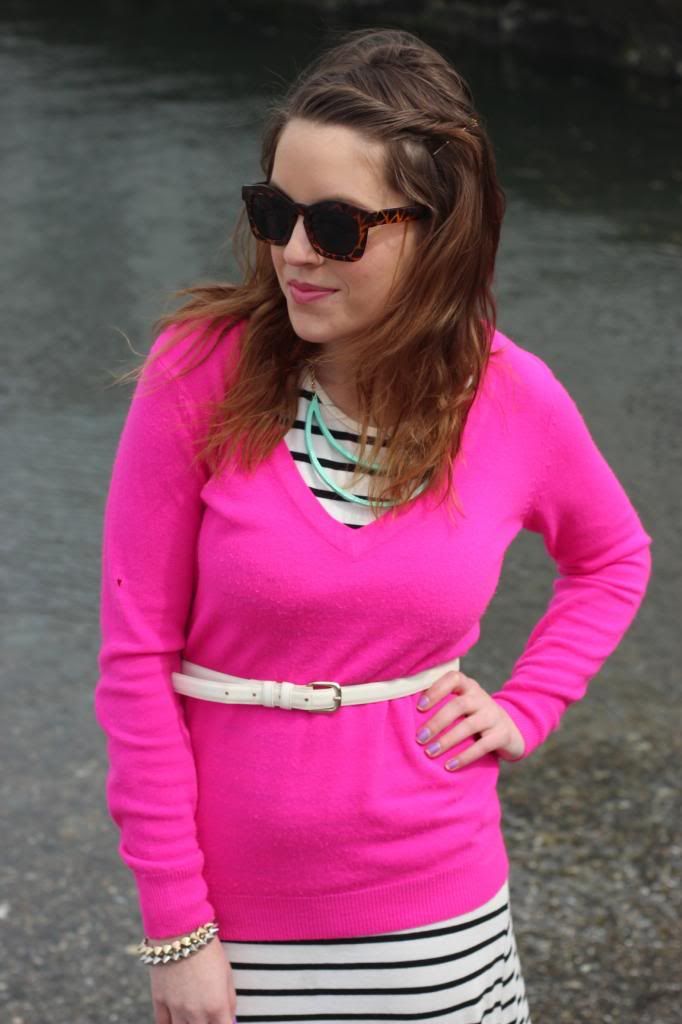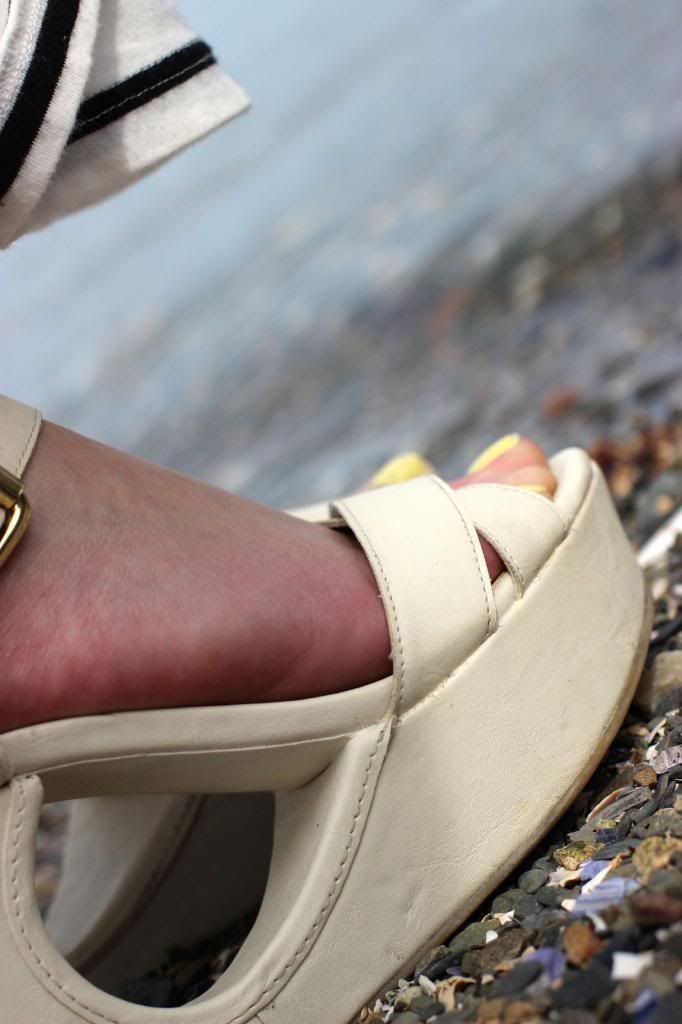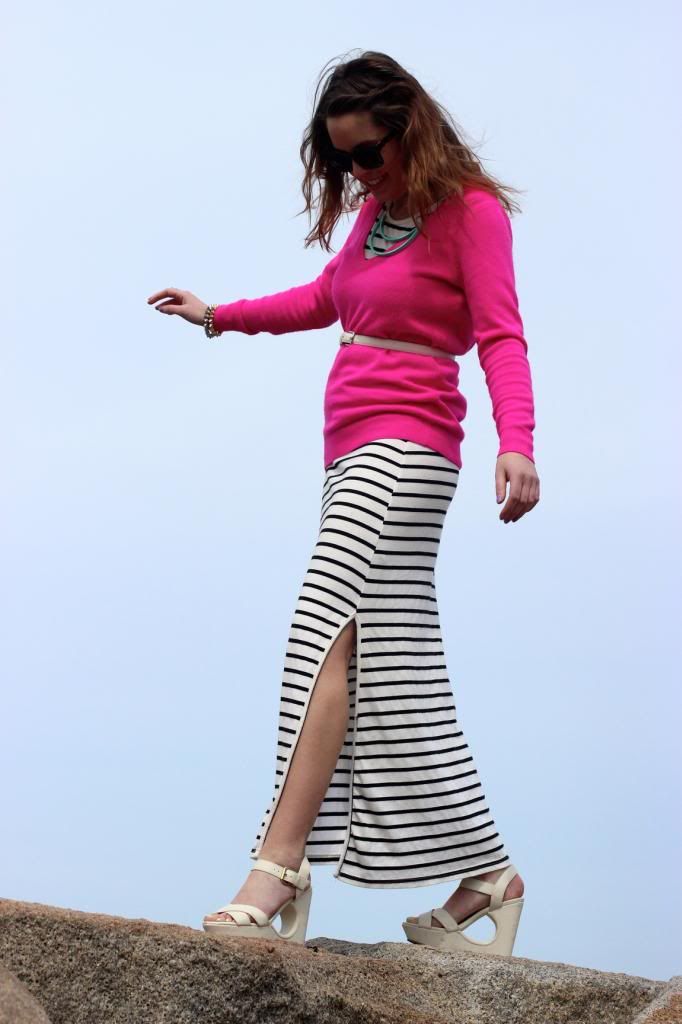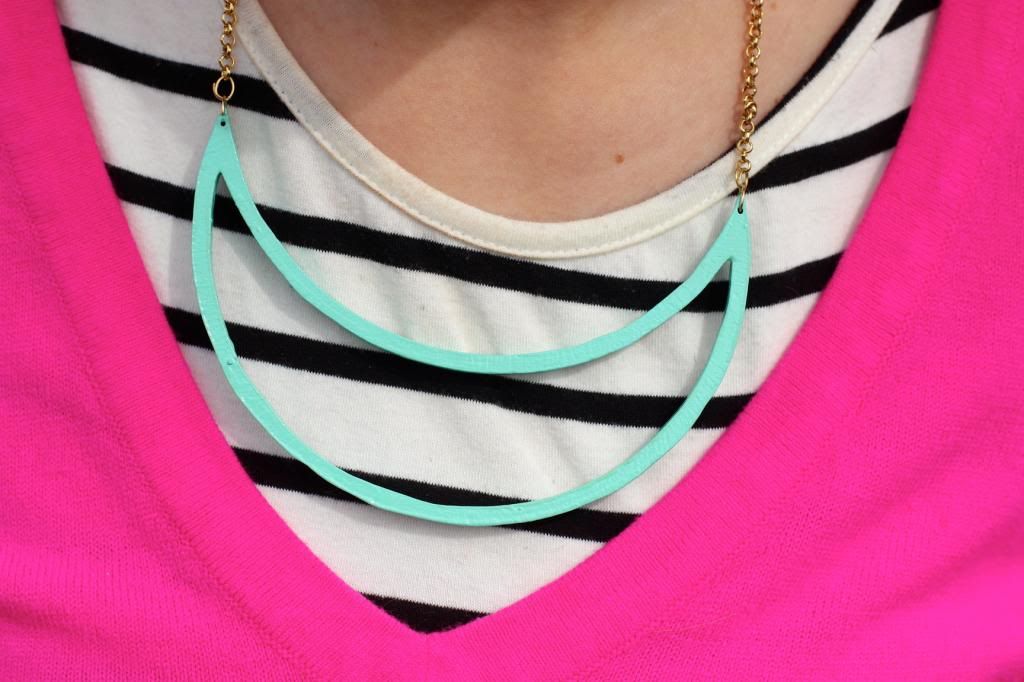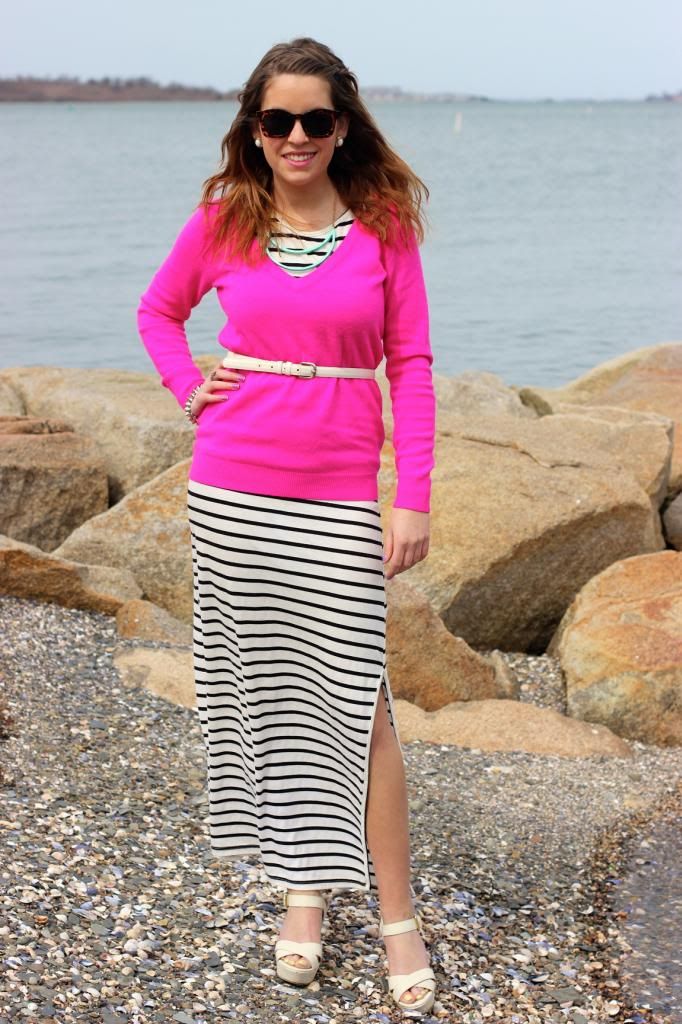 The Look:
Maxi: Forever 21 (similar)
Sweater: Forever 21
Necklace: c/o Vivienne Kelly
Wedges: Target (similar)
Sunnies: Urban Outfitters
Belt/Earrings: Vintage