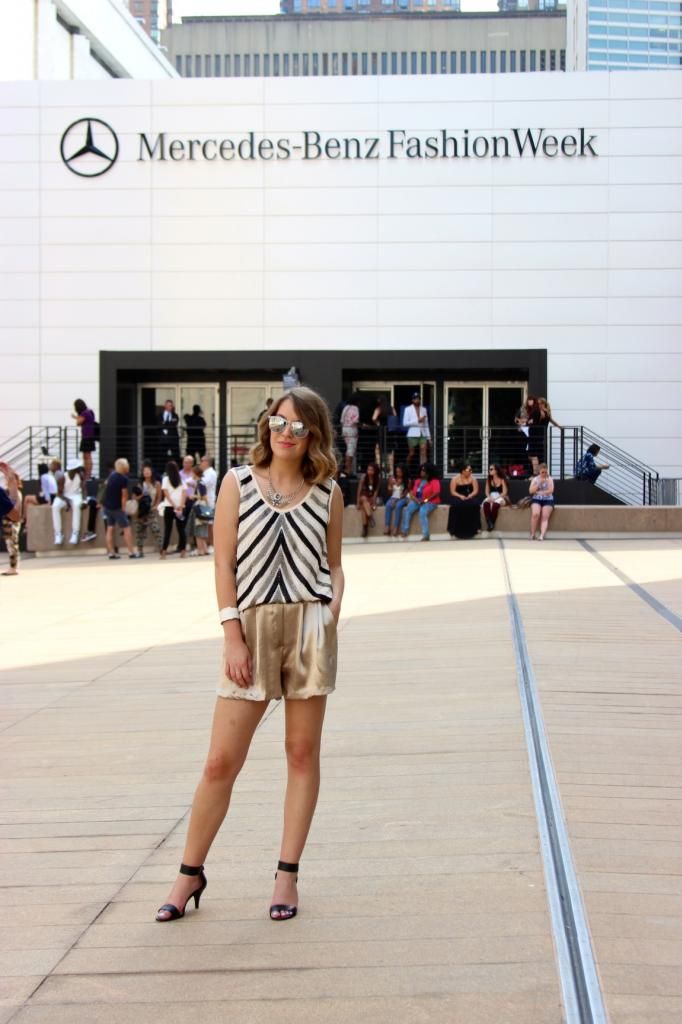 Happy Monday! I hope everyone enjoyed the warm summer weekend. I was pretty happy about digging out some of my summer pieces that I had put into the hibernation bin under my bed the weekend before. Speaking of summer, I've finally gotten around to recapping my trip to New York for NYFW. I stayed with my dear blogger bud Tracy, who writes The Right Shoes and jumped right into the whirlwind that is Fashion Week as soon as I made it into town. On day one I attend the Trina Turk presentation and then booked it downtown to catch the show of William Okpo, a women's wear label created by two sisters, Lizzy and Darlene Okpo. The show was in an old school gym and guests sat on wooden benches as models sauntered around them in pastel fabrics and crazy sculptured hair. Susie Bubble was in the house, but I was too starstruck to go say hello. #shygirlktab
Day two was the rewardStyle party at the Empire Hotel. I drank champagne for breakfast and lunch that day, so needless to say, I had a good time. I also grabbed a pic with the, Coco Rocha, and just about flipped out afterwards. She is as tall and as gorgeous IRL as she is in her photographs. The rooftop was jam packed with bloggers and I was glad to have caught up with some old friends and make some new ones, as well.
By day three my adrenaline rush was finally subsiding and I was pretty exhausted, but Tracy and I made a quick pit stop at the Vogue's Runway Retreat lounge at Bar Boloud before I headed home. We chatted with a few members of the Brahmin team and learned about their design process (their bags are manufactured in Massachusetts!) and we had a chance to preview the Spring 2015 line for TOMS. I basically wanted alllll the shoes. All in all it was a quick, but exciting trip, and I'm really happy I made it down! Huge thanks to Tracy, my hostest with the mostest! I think it's safe to say I'll be back again in February!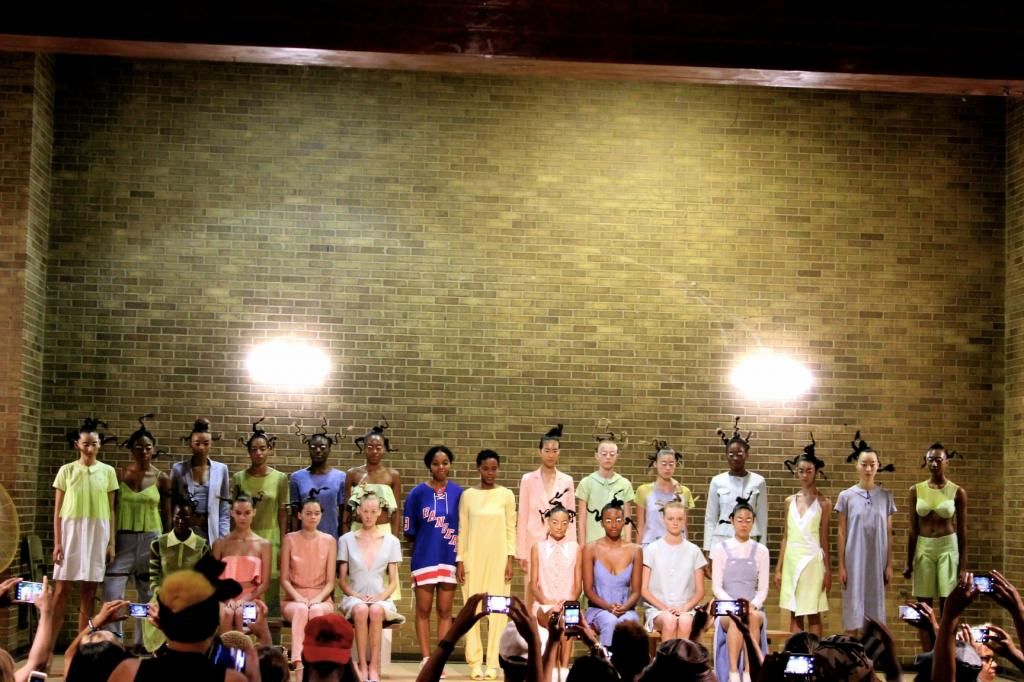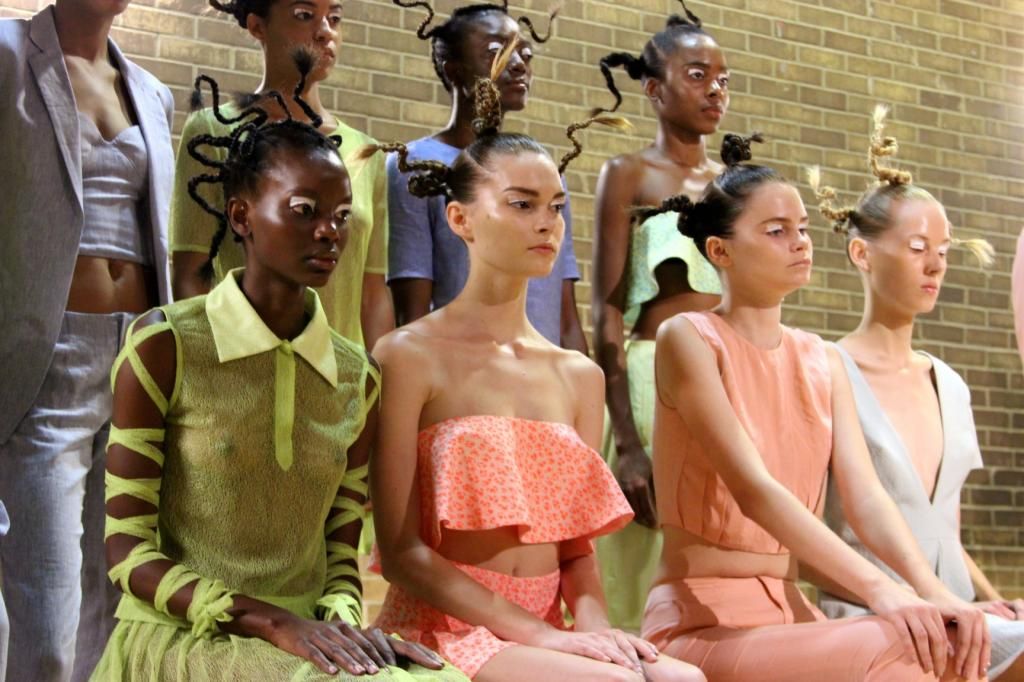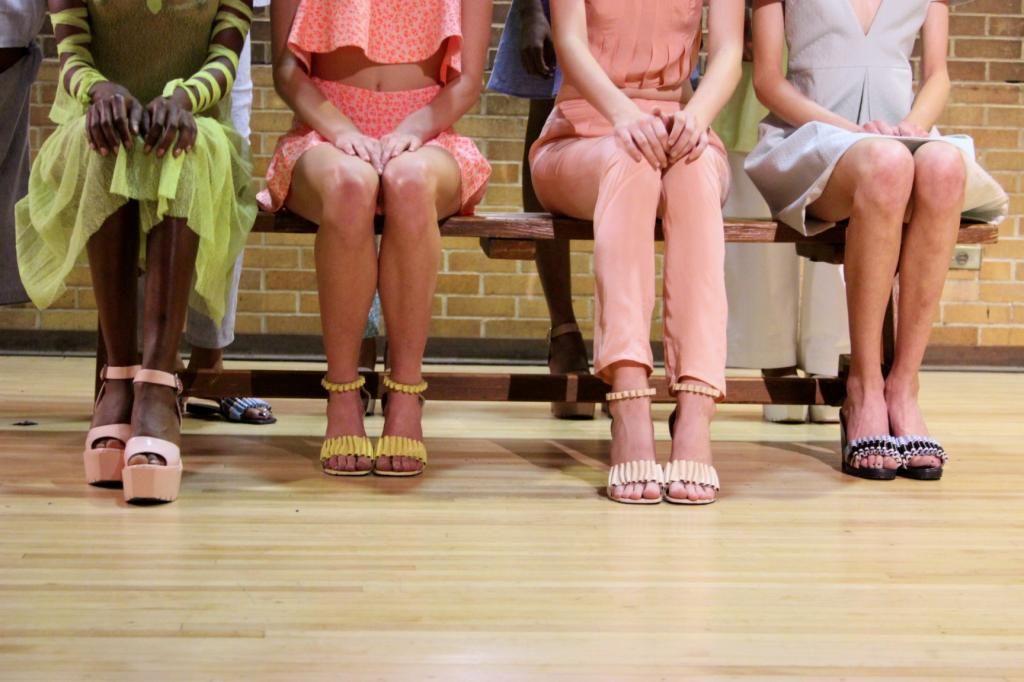 Tracy, Alex and I at the

rS

soiree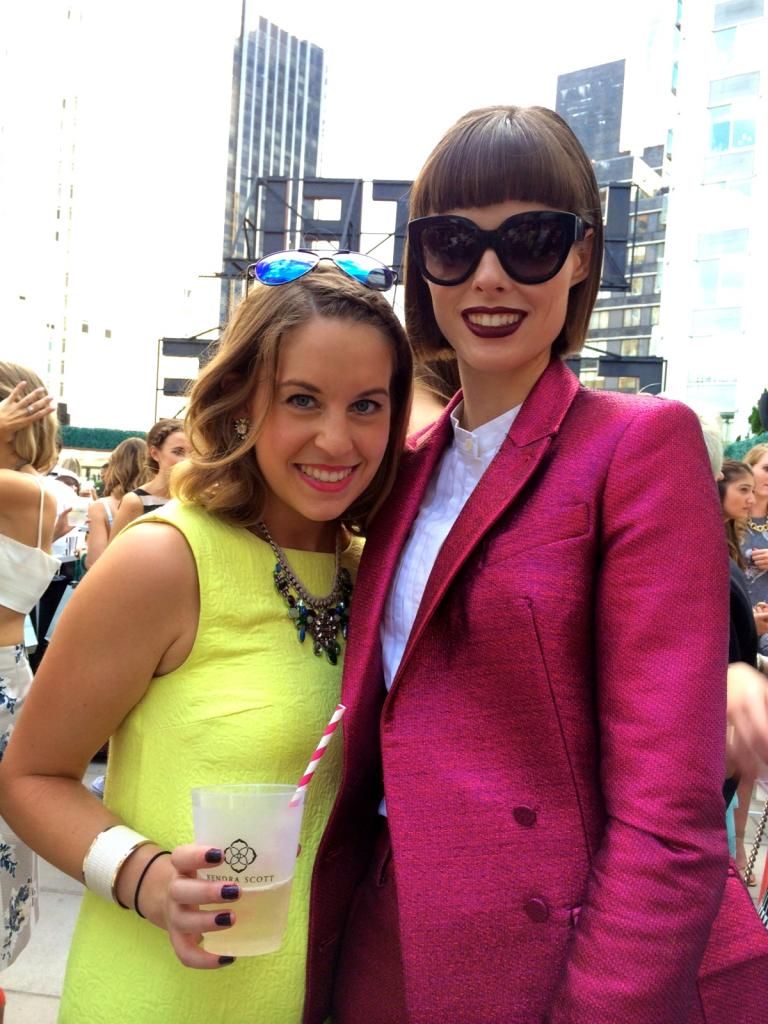 !!!!!