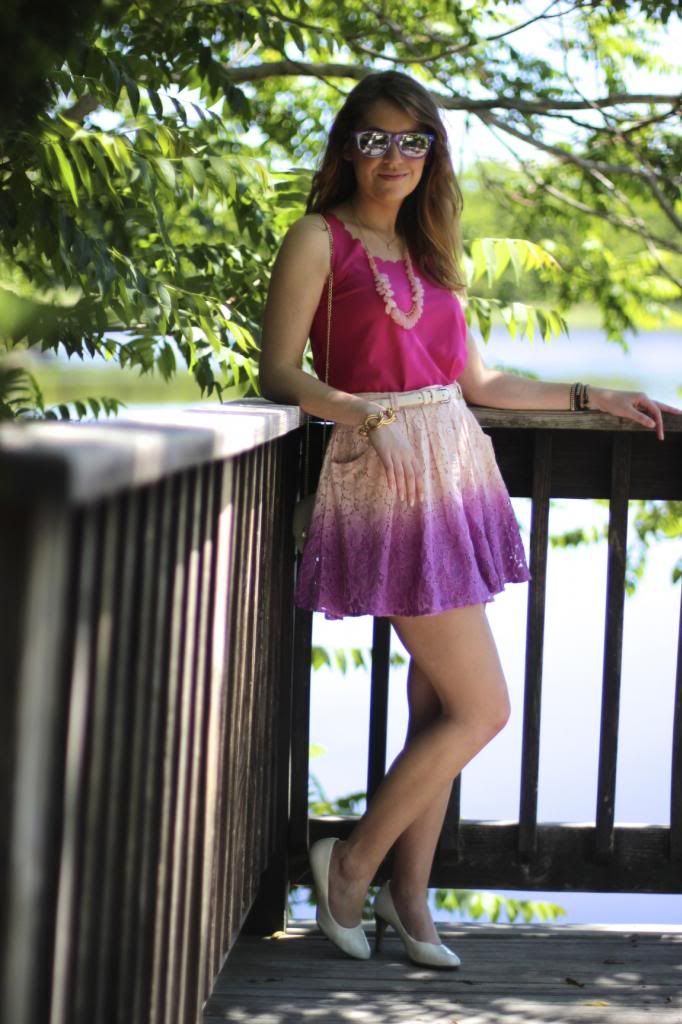 Happy Monday! I hope everyone had a fabulous weekend. Since I don't post on Sundays I wanted to give a shout to my dear old Dad today. Because even on Father's Day, he still doesn't mind dishing out life advice to me to help me stay motivated and focused on the things I want in life. Thank you Dad!
Today's post is 100% dedicated to a lovely little boutique in Delaware that I used to work at in college called Clothes In The Past Lane. When I went home for my brother's
graduation
a few weekends ago I popped into say hello to my old boss and coworkers, and of course, do a little shopping! I walked away with this awesome ombré skirt and scalloped top. My old manager who writes over
on
Butterflies

On

Mars
did her own take with
skirt
as well, so I thought it'd be a fun to show how each of us wore it. What do you think of our looks?
Are you still loving
ombré or are you over it?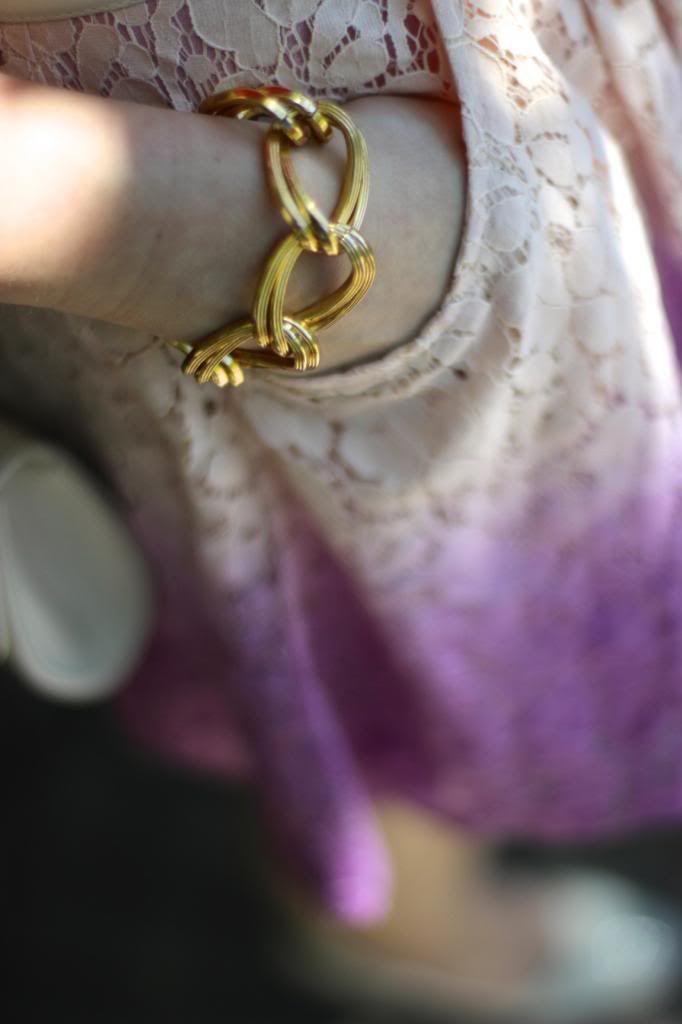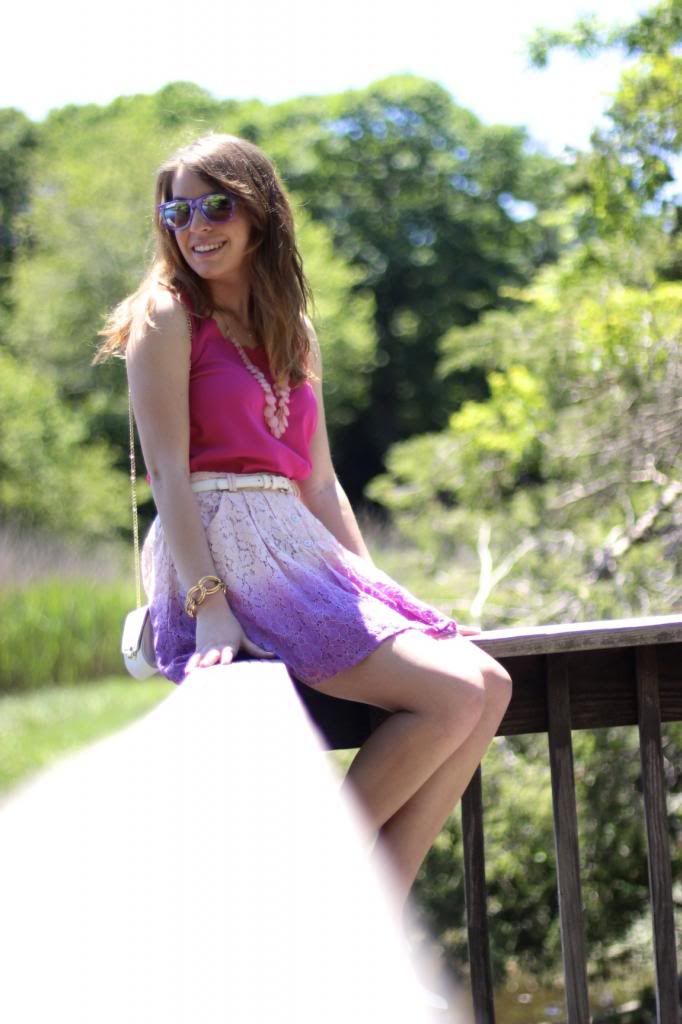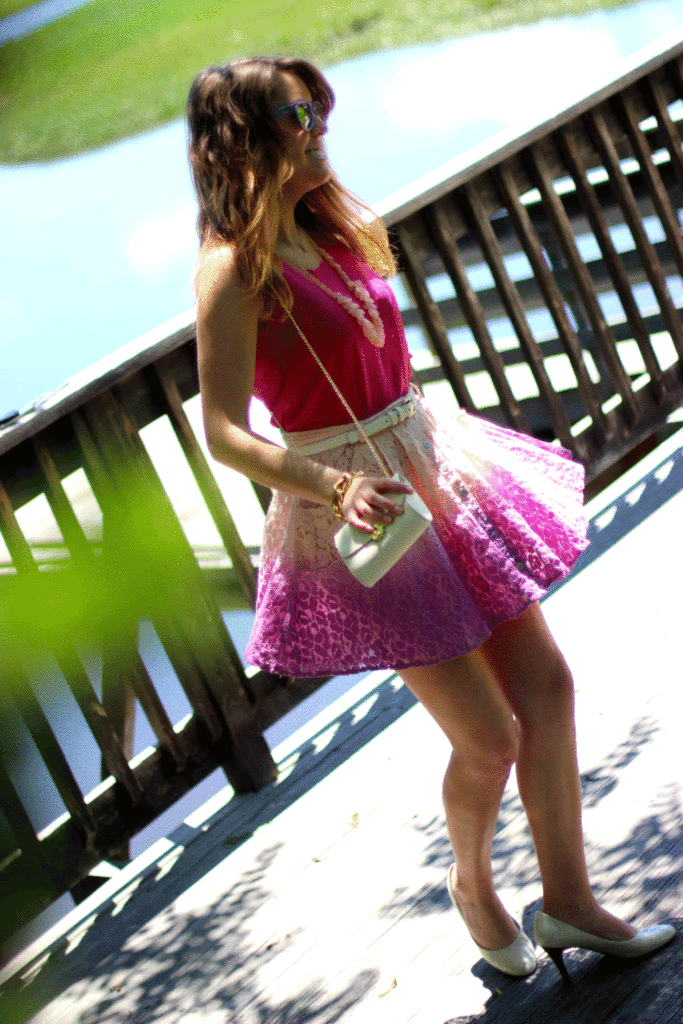 The Look:
Skirt: Clothes In The Past Lane (similar)
Top: Clothes In The Past Lane
Heels: Thrifted (similar)
Belt: Vintage
Sunglasses: Aldo (similar)
Pink Necklace: No Rest for Bridget