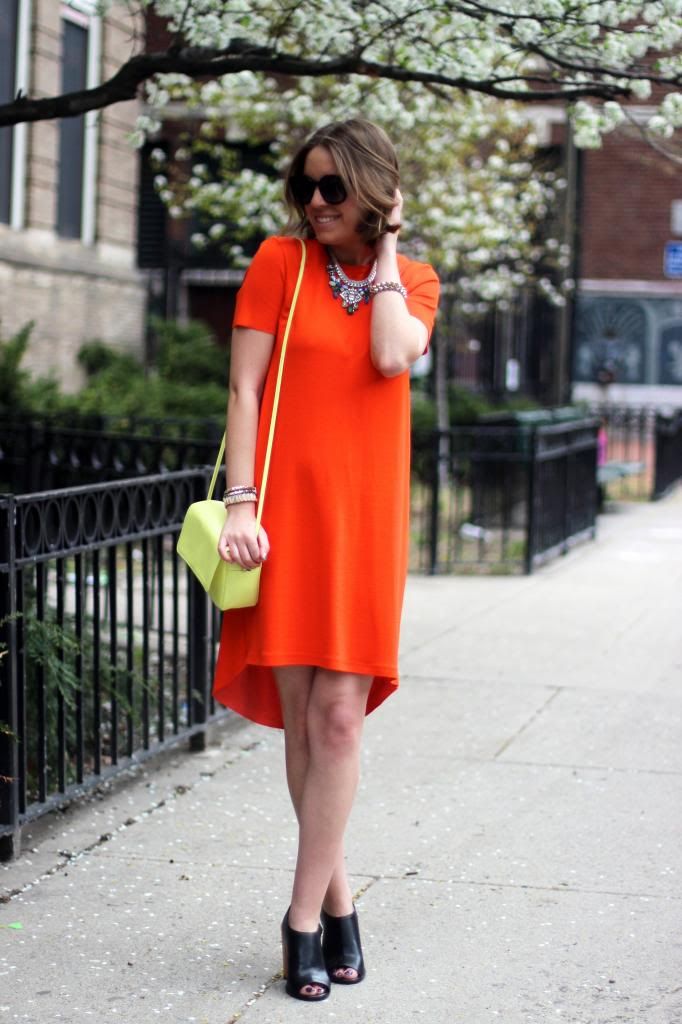 Dress: Zara Heels: DSW Sunnies: Urban Outfitters Bag: H&M Necklace: Chloe + Isabel



Happy Monday! If you follow me on Instagram, you're probably aware that I've been doing a little bit vacationing the past two weeks. I opted to keep my Macbook closed for most of the that time, so a little blogging hiatus was the result of that. But, I'm finally back in Beantown and excited to get back into my routine. Plus, I have so many photos to share from my adventures, so be on the lookout for those!

Now that we're officially into the summer season, it's no longer a guessing game as to what the weather is going to be like when I wake up every morning. Between the 15 minute walk to my train stop and then being packed in like a sardine on that train for another 25 minutes, it can be hard to decide what to wear to the office so that a) I don't look like I just ran through a fountain and b) I don't freeze from the arctic blast of the air conditioning indoors. Thankfully, this Zara short-sleeved dress has been the solution to my work attire woes. I bought this orange bad boy a few weeks ago and it's absolutely perfect. It's sold out online, but here's a very similar style! It's made from cotton so my skin can actually breathe, and the sleeves have just the right amount of coverage for the A.C. The silhouette is modest enough for work, but I can easily dress it up with heels and a clutch for a night out. Gotta love a great multi-functioning dress! What's your go-to work outfit for sticky summer days?