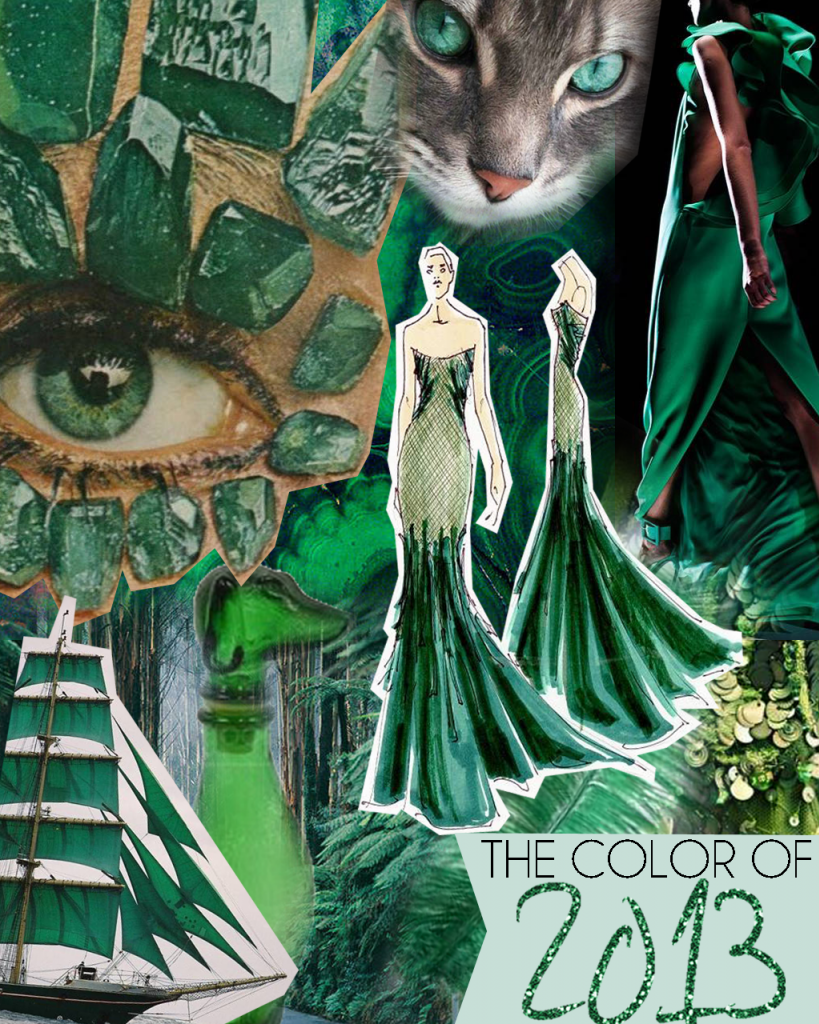 Happy Thursday! If you haven't heard by now, Pantone has announced the new it color for 2013: emerald! This luxe hue has been popping up all over the place in the form of a whole lot more than just gemstones. According to Pantone, emerald "brings a sense of clarity, renewal and rejuvenation, which is so important in today's complex world." They got that right! From a fashion standpoint, I think this regal shade will be quite refreshing for our closets. I don't usually dabble in green that often, I'm not really sure why, but I'm excited to try it out. I must admit after seeing Confessions Of A Shopaholic, I've always wanted to be the "girl in the green scarf" so I guess now would be the opportune time!

The easiest and most obvious way to wear the color of 2013 is in the form of jewelry. Emerald is a gemstone after all. I also think emerald will be a huge trend in the beauty world. Sephora currently has a collaboration with Pantone which includes a slew of emerald shaded eye shadows, eyeliner & nail polishes. In terms of outfits, good color combinations to complement emerald include peach, navy, lavender and metallics. Testing out emerald in different textures like velvet, suede and leather is another fun way to try out the color trend. Below is a mini shopping guide of my favorite emerald pieces right now. You can also check out my Emerald Isles photo board on Lockerz for more inspiration & products. Now, let's hope this green trend will show up on the inside of my wallet in the very near future! 😉
Will you be trying out the new hue of 2013? Tell me how you would wear it in the comments! P.S. there's still time to enter my New Year giveaway if you haven't already!