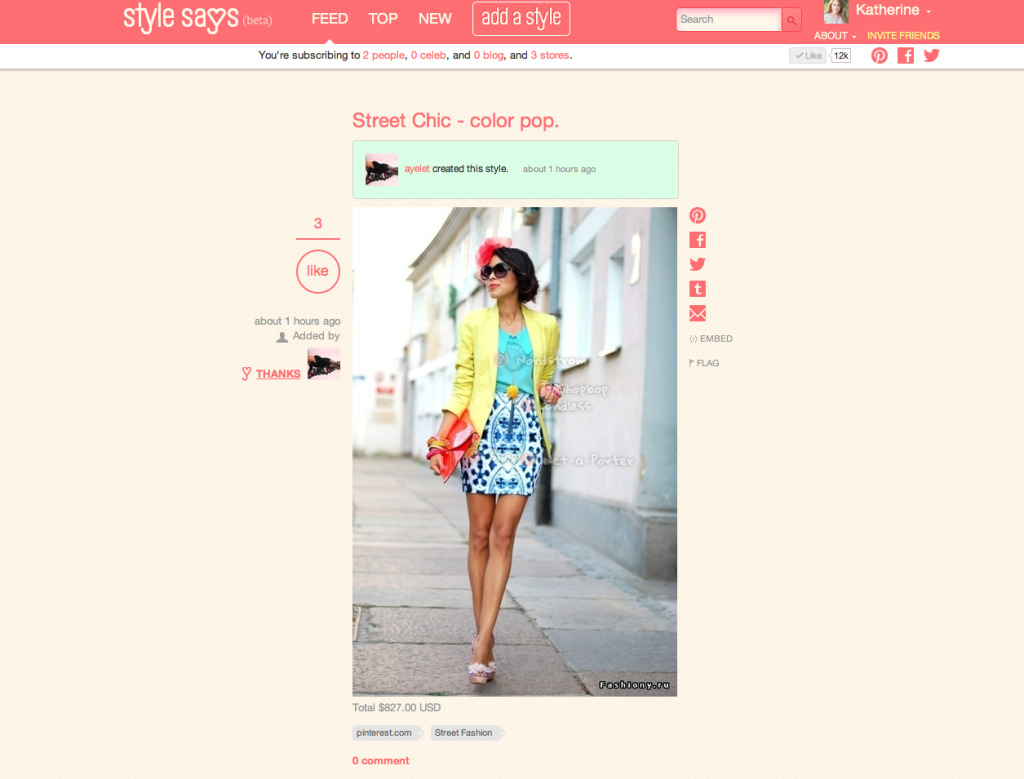 Are you a fashion blogger or designer? Do you love looking at personal style blogs? Do you ever wish you could look at 10 style blogs at once and be able to buy the outfits off that chic girl in the photo with the click of a button? If you answered yes to any of these questions, then let me
introduce you to your new best friend, StyleSays. StyleSays is a community that allows fashion bloggers, designers and the fashion obsessed to browse street style, runway and celebrity style photos all in one place. You can also upload your own photos if you have a blog. The best part? All the items of the outfit are tagged with where to purchase them. It's like a shop-able magazine!
I've been a StyleSays member since January and also just started working with them as a Digital Marketing intern. Since becoming a member, StyleSays has become one of my top sites I visit on a daily basis to get inspired and shop! It's definitely worth a look around & so is their Pinterest page!