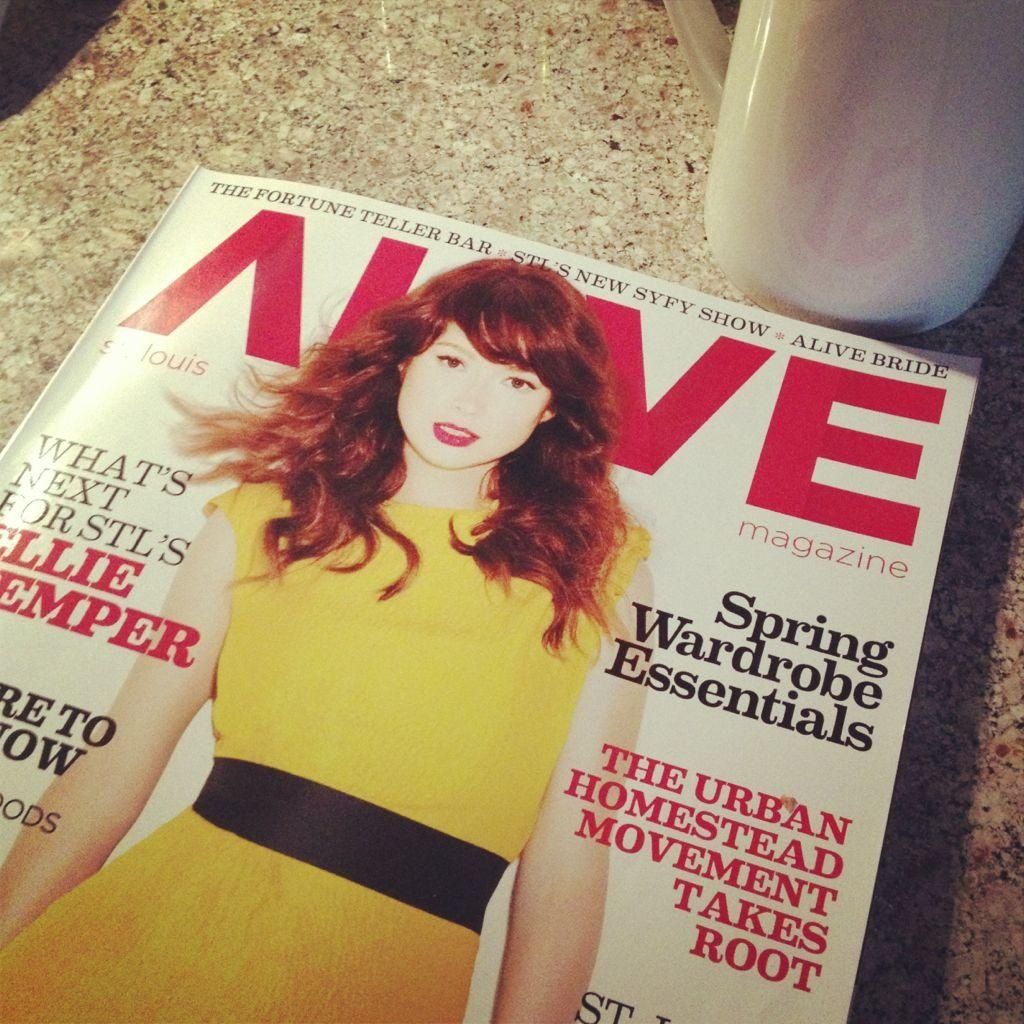 Happy Monday! First of all I'd like to send my deepest sympathies to anyone that was affected by the Boston Marathon tragedy a week ago. The past week was a bit tense, to say the least, and I'm thankful that everyone I know personally is safe and sound. I've only been living in the Greater Boston area for a mere six months but can honestly say that I love Boston and the wonderful people who call it home their home. We're so lucky to live in a country that will go above and beyond to protect us and our freedom. GOD BLESS AMERICA.
If you follow me on any of my social media accounts or saw this recent post, you know that I had the privilege of attending St. Louis Fashion Week with ALIVE Magazine back in late March. I was invited by Lindsay of Heartland Underdog to attend the VIP blogger weekend with a few local and out-of-town style bloggers and had such an amazing trip. It was my first time ever traveling to the Midwest and, with the exception of a freak snow storm that cancelled my return flight, I loved it! So let's recap shall we?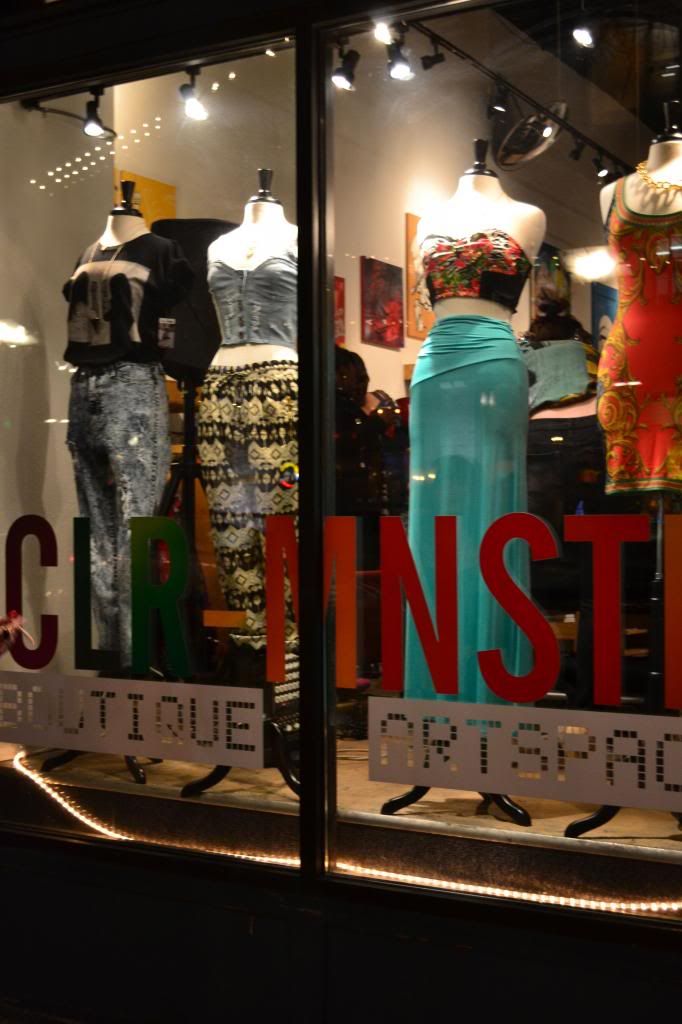 I got a bit of a late start to the festivities since my flight came in late, but first stop was drinks and shopping at CLR-MNSTR! This boutique had such a unique selection of clothing and accessories at really affordable prices. Plus, it also doubles as an art space for local artists! If you're ever in downtown St. Louis, definitely stop in, you won't be disappointed!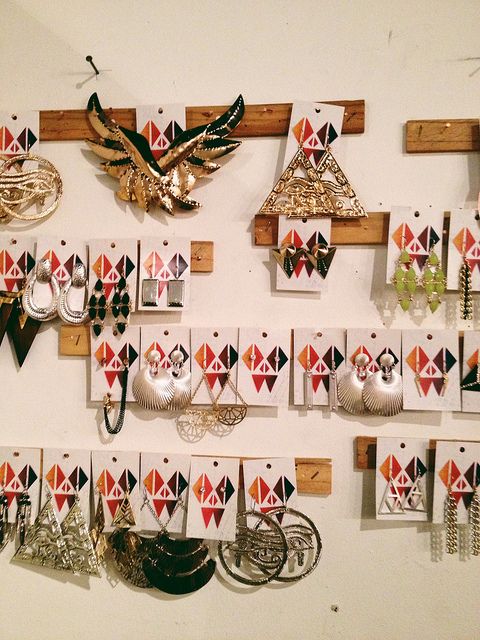 Above photo: A Little Slice Of Pye
Brittany of
Lace and Dagger
was our official DJ for the weekend, spinning at both the CLR-MNSTR party and the STLFW After Party. How sweet are her headphones?!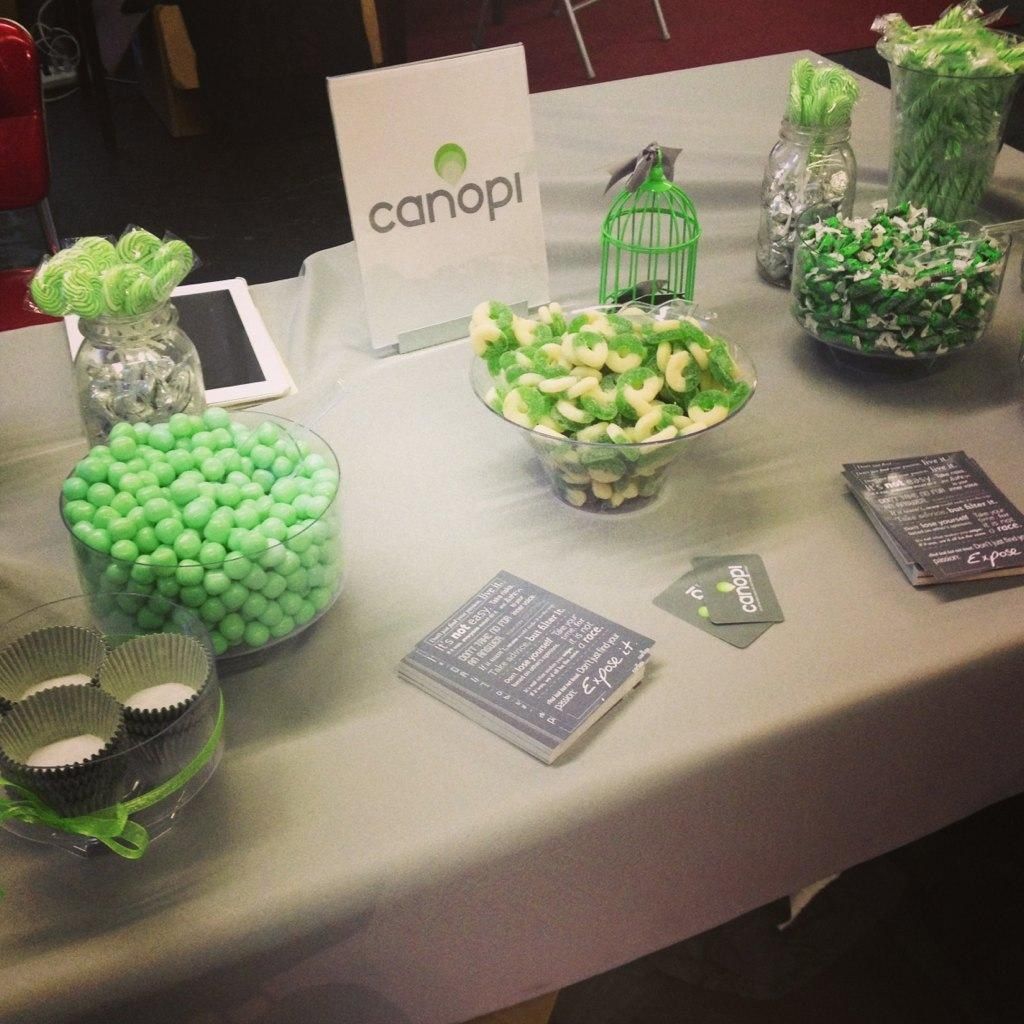 Above photo: Erin of

Canopi

via

Bonfyre
I missed out on the fun at the
Canopi
happy hour but judging from all that candy it looks like it was a
very
sweet time!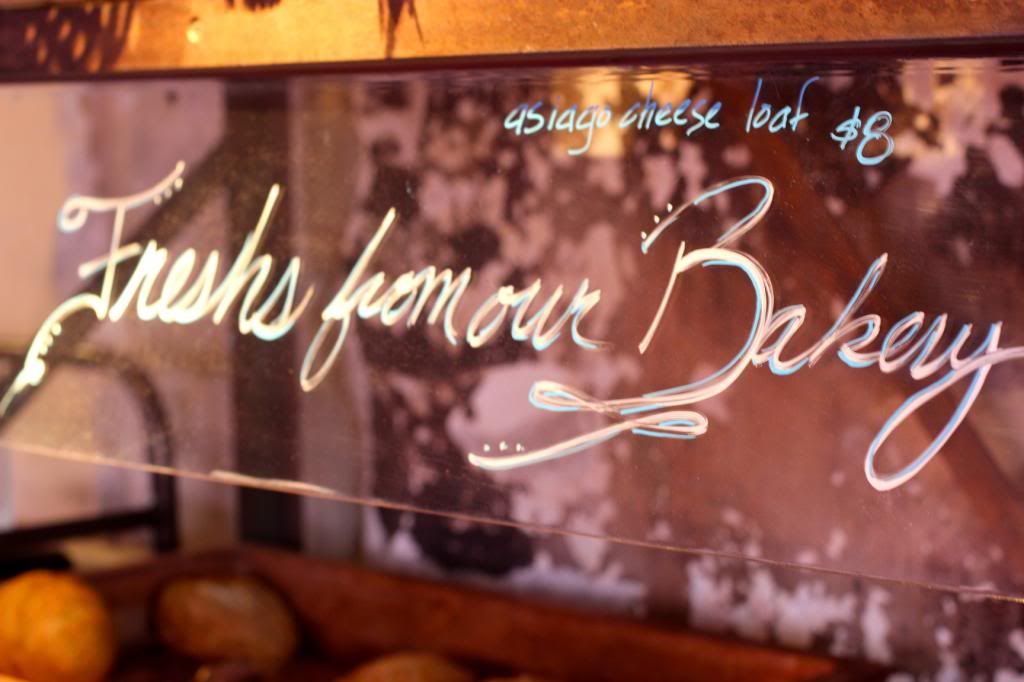 The next morning we had a lovely little brunch with Bonfyre. Bonfyre is a new app that let's you connect with others and share photos and memories in one spot. This app worked out really well for me since I was coming to STL and didn't know anyone/have anyone's numbers! It was super easy to stay in touch with all of the bloggers and share our own photos from all the festivities. As you can see this is where I got a lot of these photos – it was super convenient!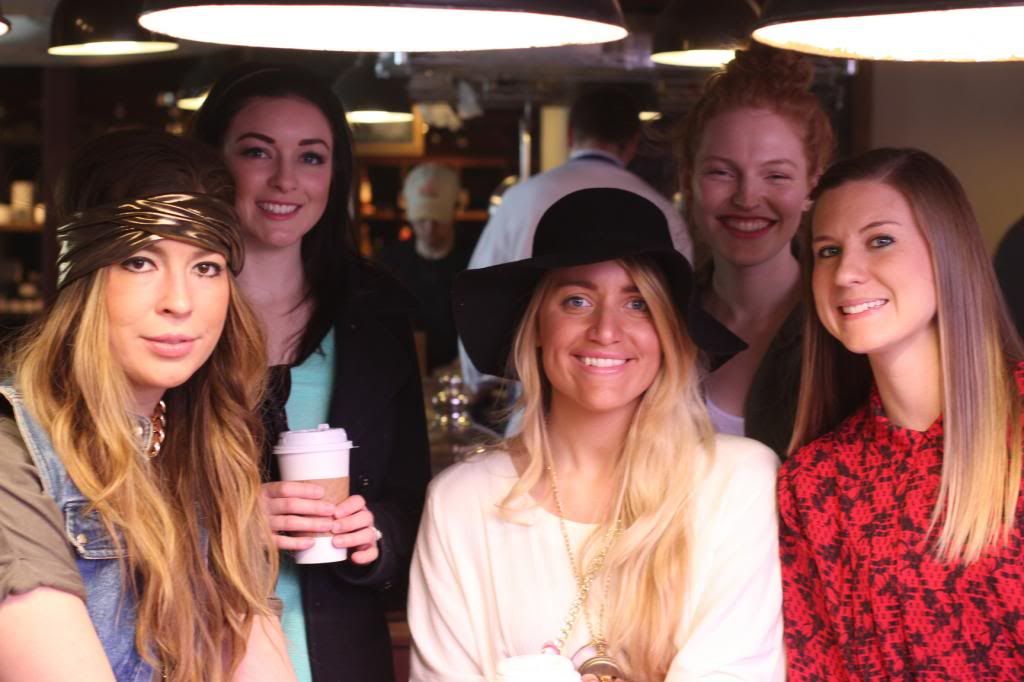 Bloggers who brunch (L to R): Danika of Fox & Gypsy, Holly of Mint Julep, Emily of Fox & Gypsy, Carmen of Redhead Without A Cause and Rachel of Style Everyday.
Before heading to Saks Fifth Avenue for lunch, we had a little hangout sesh at The Market which was connected to my hotel, The Cheshire. They had cute little displays of delicious pastries, rustic accents and plenty of wine! Here's a full review of The Market by the lovely Heartland Underdog.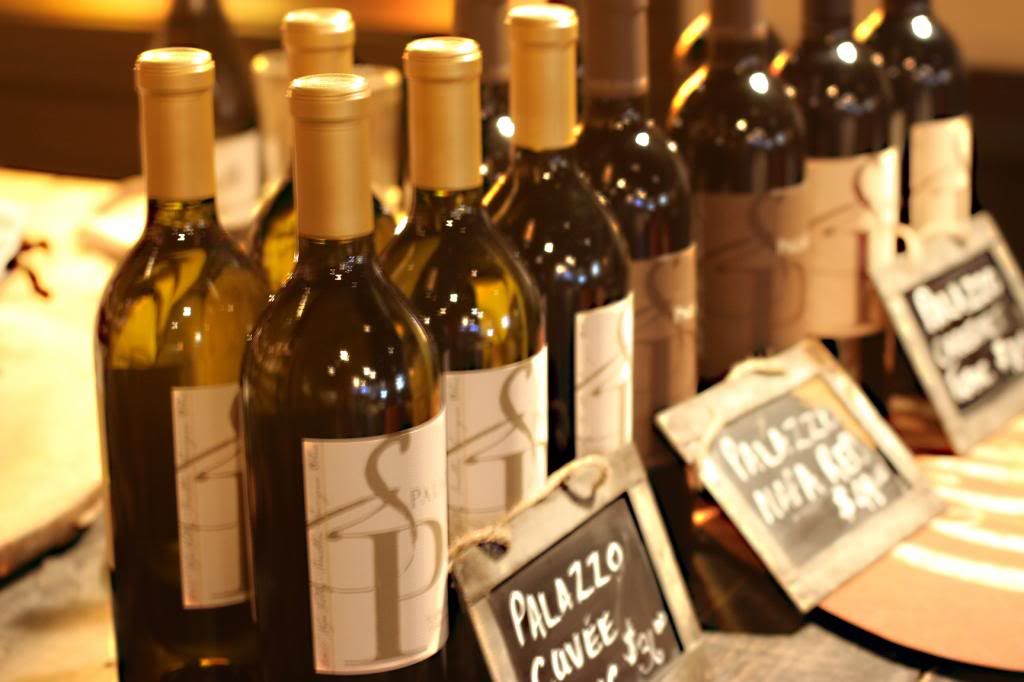 Heading to Saks on the party bus courtesy of Canopi, with champagne in hand!

I recapped a little bit in my previous post about our day at Saks, but here are some more photos! Our hostess, Tania, is the Marketing Director for Saks in STL and she was an absolute delight. We toured the whole store and ate tons of gourmet pizza. Needless to say, I was in retail heaven. A huge thanks to Tania for hosting us!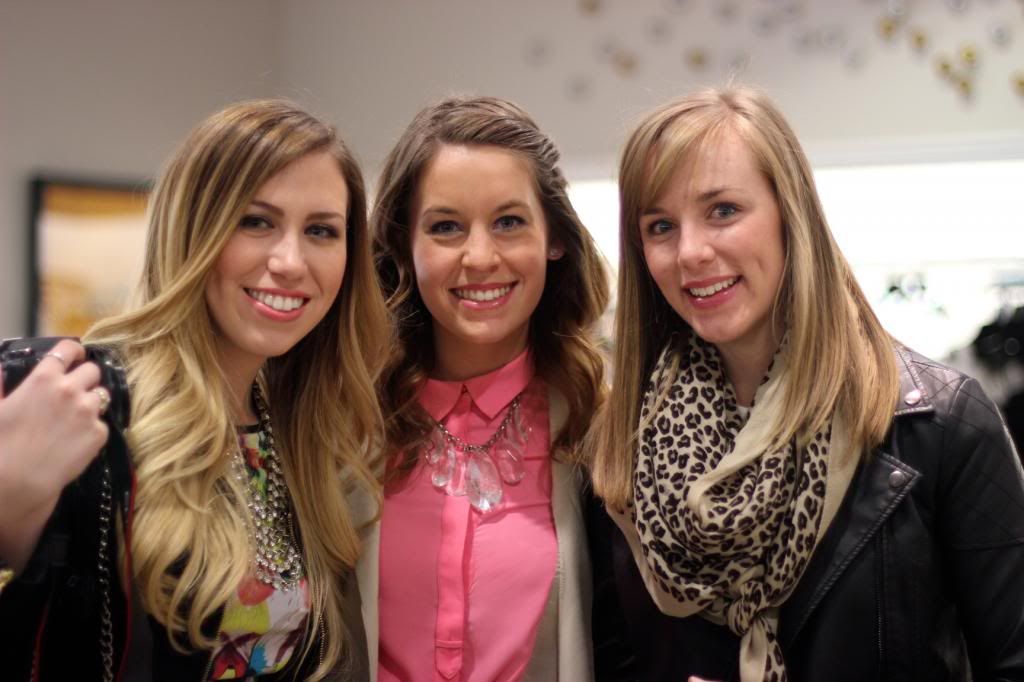 East Coast Babes : Jackie of Living After Midnite & Tracy of The Right Shoes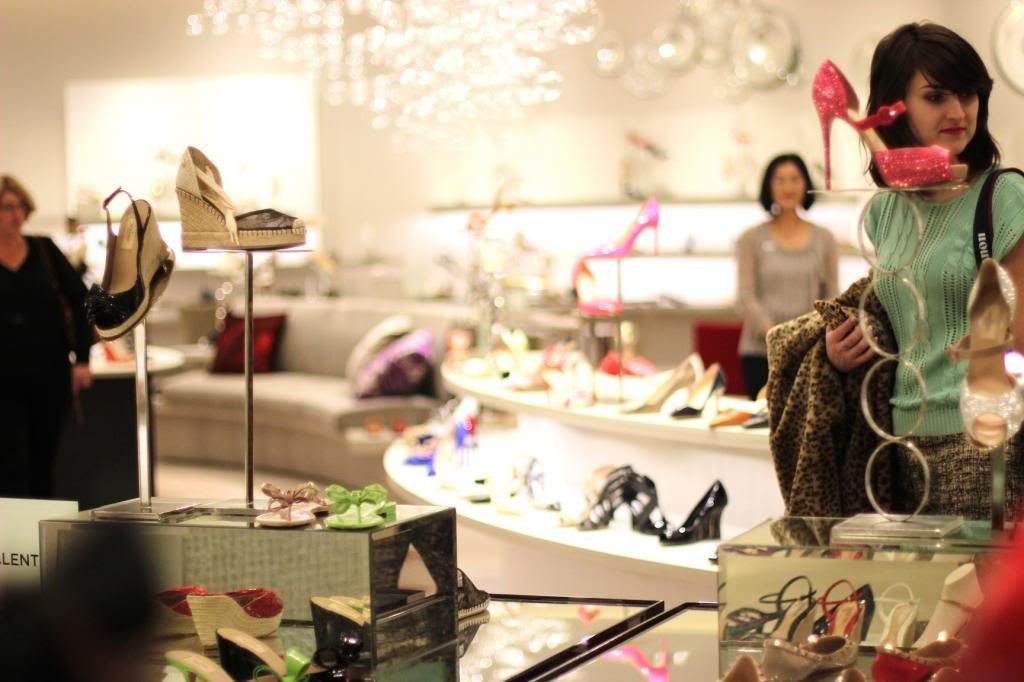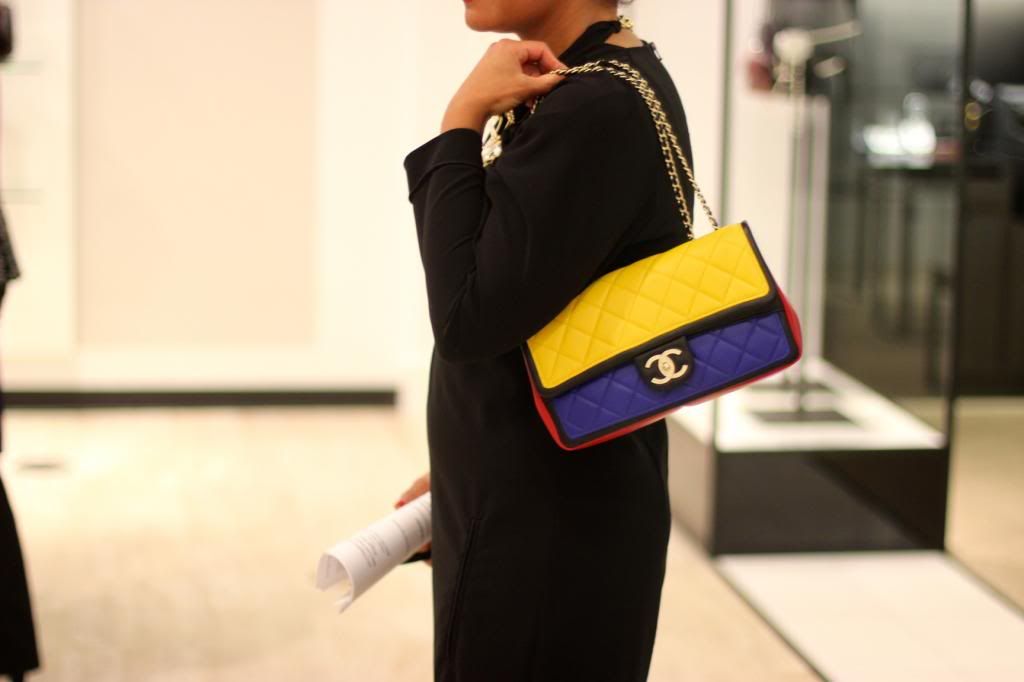 Photo: Economy of Style via Living After Midnite
The VIPs: (back row L to R): Lace and Dagger, Mint Julep, Fox & Gypsy, The Right Shoes, A Little Slice of Pye, The Daily Wild, Fox & Gypsy (front row L to R): Garnets & Sapphires, Economy of Style, Style Everyday, the oh-so-fabulous Tania, The Kelsey Wolfe Blog, Oh Julia Ann