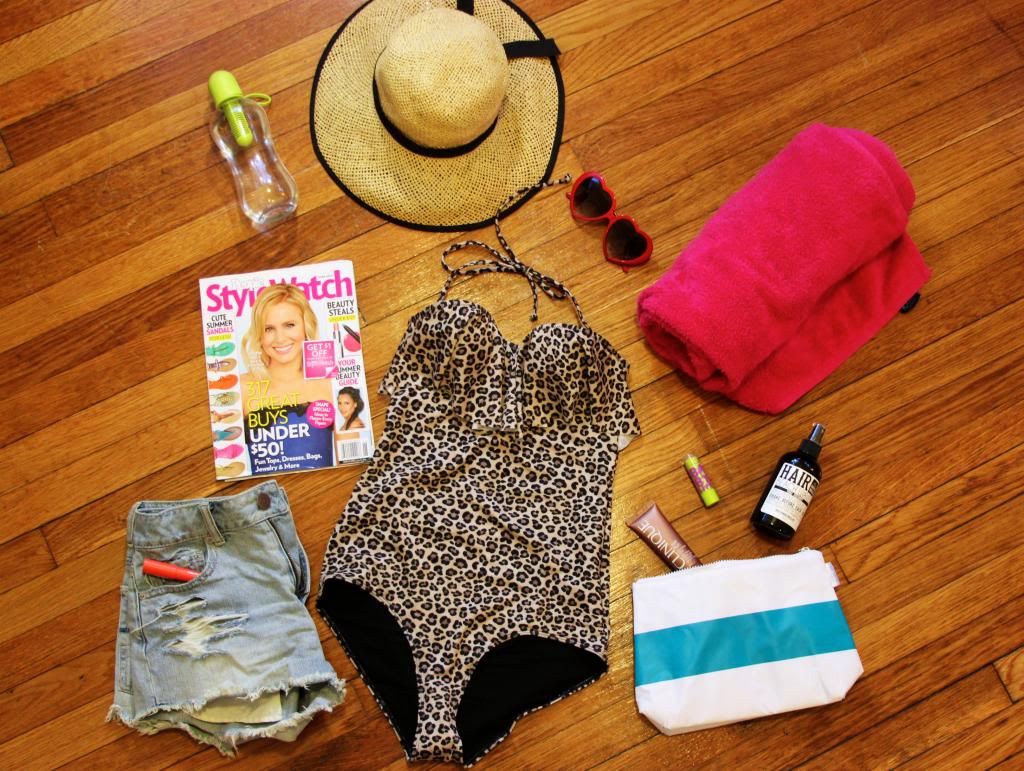 Suit: c/o H&M Bronzer: Clinique Hair Spray: Gnarly Whale Shorts: American Eagle Hat: No clue Lip color: Revlon in Audacious



Happy Thursday! After a long, very long, winter I can't believe that summer is summer on the horizon* I'll be heading down to Palm Beach, Florida in a few weeks, so I've begun making my wish list of beach essentials I want need. At the top of my list? A one-piece suit. The last one-piece I wore was my trusty black Speedo style from middle school, so I think I'm definitely upgrading with this ruffled leopard print, vintage-inspired suit from H&M. Their latest collection of suits featuring Gisele is super cute and you can't beat the price point! Next order of business is skin protection. To be honest, I don't use any fancy sunscreens. I just stick with Coppertone 50 SPF in spray form for a mess-free application. However, I'm thinking about venturing down the avenue of powder sunscreen so if you have any recommendations, send'em my way!
I'm never without a hat to protect my face, scalp and hair from the sun and enjoy slathering on chapstick with SPF about every 5 mins because your lips need protection, too! The Maybelline Baby Lips is always my go-to. I'm also a huge fan of using self-tanner year round in lieu of baking next to the pool allllll day long. Clinique's Self Sun line is fabulous and shows color within 24 hours (in my experience), but it is a little smelly. Post-beach I like to simply throw on a minimal cover up, like my denim cut-offs, and spritz my hair with a texturizing sea salt spray. I picked up this bottle of Gnarly Whale at Urban Outfitters and it smells divine. And of course, no beach bag is complete without some fun sunglasses, a fluffly towel, a water bottle (gotta stay hydrated kids!) and a good read. Girl Boss is next on my reading list. Has anyone read it yet? I'm pretty excited for it!
What's on your summer essentials list this season? This beach essentials list is only the beginning for me. I'm sure I'll have more goodies and outfits to share with you as my trip gets closer. and if anyone has been to Palm Beach before, I'd love to get recommendations on where to eat, drink and, of course, shop!
*Hence my reasoning for not doing an actual outfit post with this suit. I'm whiter than sour cream right now and didn't want to scare anyone.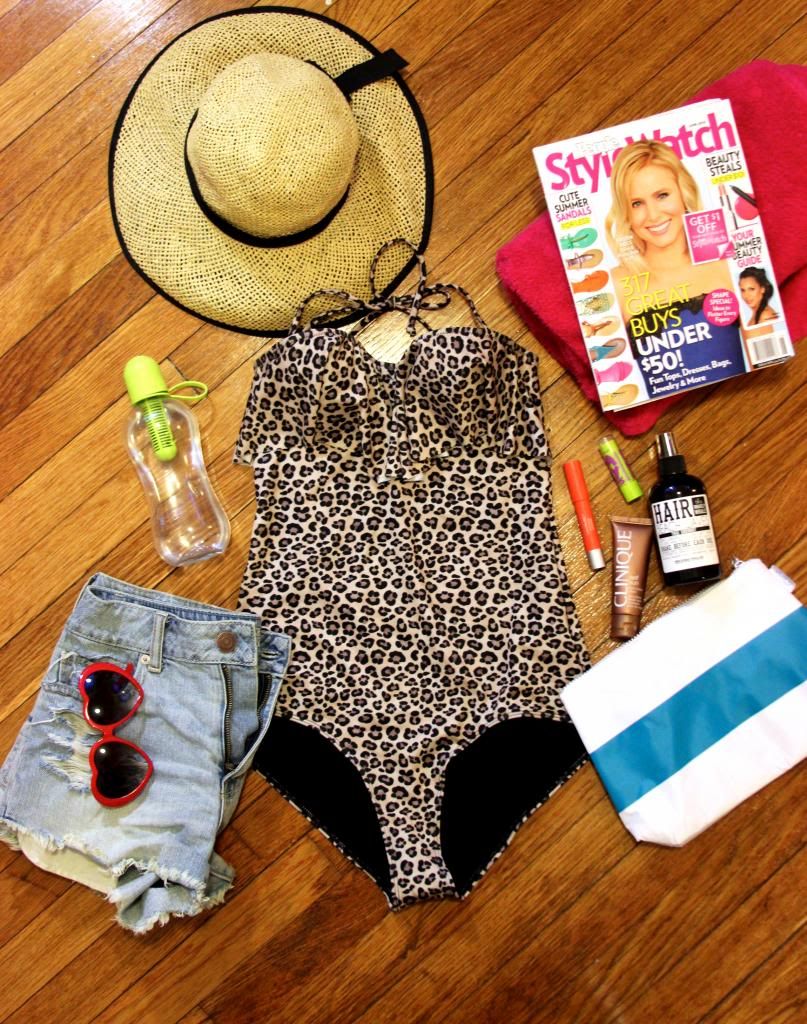 This post was sponsored by H&M. All opinions are my own.