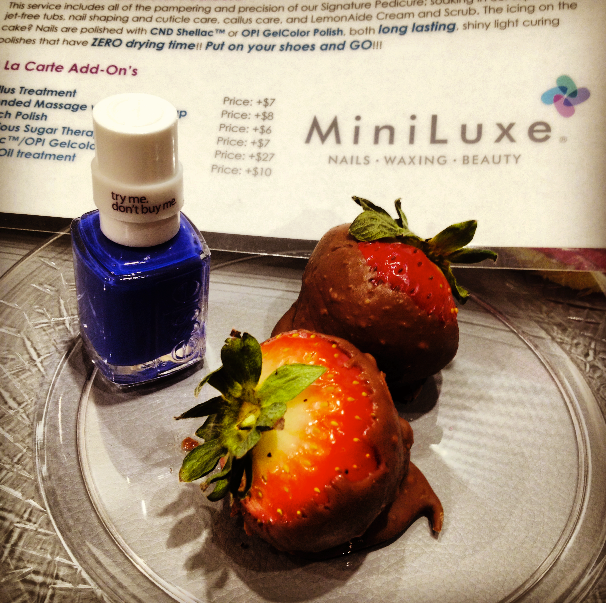 Happy Tuesday! Last week I had the privilege of attending a blogger event at the brand spankin' new MiniLuxe in Hingham, MA. Located at 92 Derby St in the Derby Street Shoppes, Miniluxe was offering warm oil mani/pedis and some sweet treats (which I shamelessly stuffed my face with). I got my mani and pedi done at the same time, which I don't think I've ever done before, and felt like quite the pampered princess.
I hadn't heard of MiniLuxe until I found out about the event, but I'm so glad I did! I had yet to try a new nail salon since I moved up to the Boston area a few months ago and MiniLuxe will definitely be my new spot. My first impression of the salon when I walked in was clean and stylish. The decor was modern and they sell adorable accessories like stud earrings, sparkly hair ties and touch screen gloves. But, my favorite part about MiniLuxe is their philosophy on hygiene and the environment.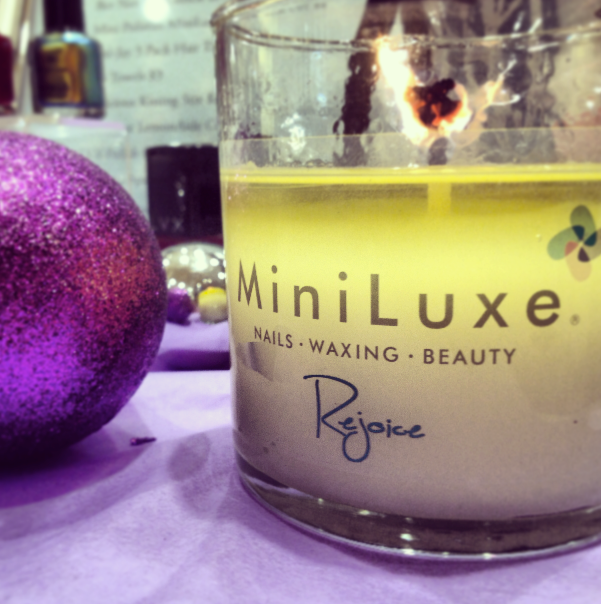 Each tool they use is sterilized in a medical-grade autoclave after each service and then sealed in individual sterilization packs, only to be opened at the time of your service. They only use foot sinks with fresh running water because jets breed bacteria. Who knew?! I sure didn't… They also have their own line of polish that is free from harsh chemicals like formaldehyde and a bunch of other crazy things that I can't pronounce.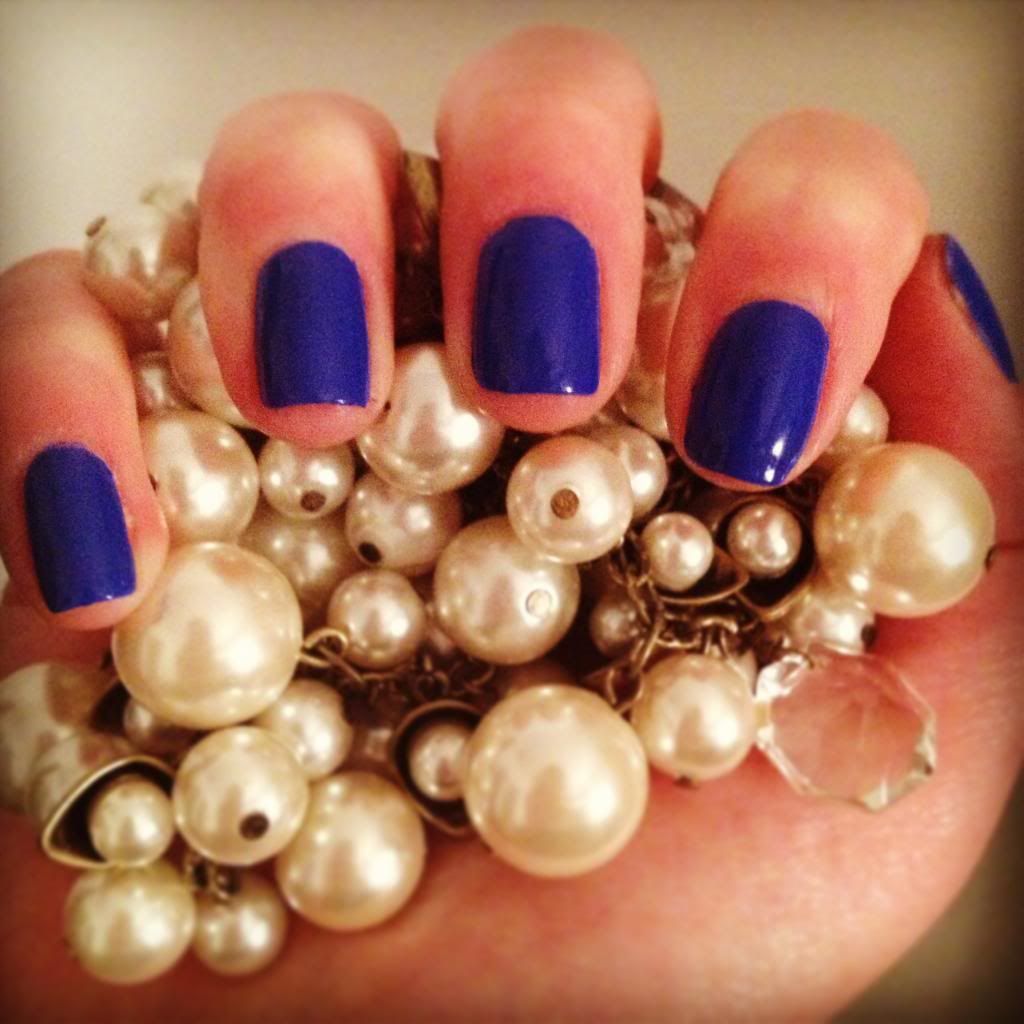 I went with the Essie color, Mesmerized, for both my fingers and toes. It's an awesomely bold blue and it's been all over Pinterest. Needless to say, it was my first choice from the wall o' polish.


MiniLuxe also provides other services like waxing and makeup application. The Hingham salon is MiniLuxe's seventh location in Massachusetts. Other locations include:
Boston: 296 Newbury St. (Now you know where you can find me when I'm done work…)
Brookline: 481 Harvard St.
Chestnut Hill: Hancock Village, 639 VFW Pkwy
Lexington: 1718 Mass. Ave
Newton: 792 Beacon St.
Wellesley: 96 Central St.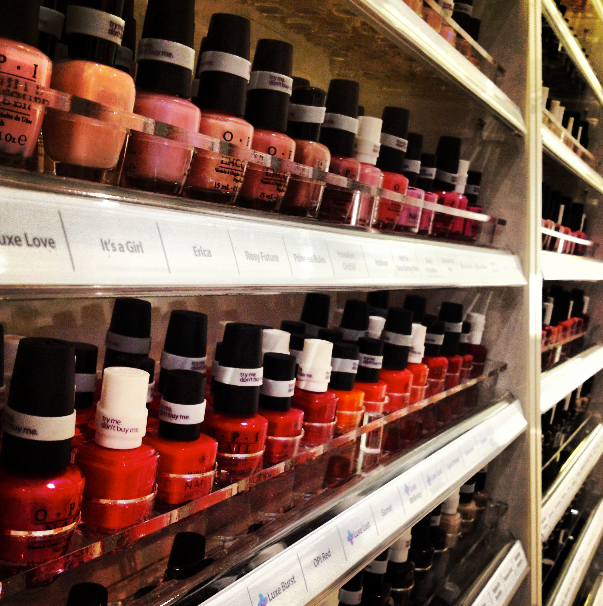 As always, reviews are my own and honest opinions.