Happy Friday everyone! We made it. Get yourself that extra shot of espresso today and pat yourself on the back, you deserve it! Today I'm excited to introduce the newest face to the local Boston boutique scene: Her Closet Boston. When I first heard of HCB, I found it very interesting that the brand was an ecommerce company expanding into the brick & mortar sector. After seeing how cute the clothes were and the reasonable prices, I was excited to learn more about the brand. I stopped into the HCB storefront located at 234 Harvard St in Coolidge Corner a few weeks ago as the store was prepping for its opening day. I met owner, Hilary Marino, to discuss fall trends, how she launched HCB into a full time gig and, of course, photograph some outfits! Read on to learn more about Hilary's story and the new boutique!
Style Tab: Can you tell me about the history of HCB? How did you build the brand?
Hilary Marino: It was actually never a premeditated decision to start H.C.B. – it just happened. After working in New York City for three years at a corporate job, I had decided it wasn't for me and needed a break to clear my head and think about what to do next. I moved home and ended up starting H.C.B. on a whim – I found a wholesale clothing website online and decided to take a chance and bought six styles to sell on eBay to make some extra money while I figured out which direction I wanted my career to go in. I styled and modeled the clothing for eBay myself, and started getting emails from customers asking if they could buy every item in my outfit, or if I had any other clothes for sale. I realized I loved styling the pieces together and enjoyed the interactions with my customers. After a few successful collaborations with bloggers and the growing sales that followed, there was a tipping point where I realized this could be my full time job. It motivated me to create my own stand-alone online boutique separate from eBay, www.ShopHCB.com. I slowly expanded the clothing selections we offered as more sales came in, and was also able to add in shoes, jewelry and accessories.
I try to build the brand using personal social media tactics – I try to post about things that I would want to see myself as a customer, instead of only promoting the clothes themselves and pushing for the sales. That's why I post lots of fun and inspirational quotes and outfit inspiration ideas on Instagram and Facebook. It has been hard to keep up lately with the store opening, but I have lots more fun ideas in the works to always continue to make shopping at H.C.B., online or in store, a fun and unique experience for our customers!
ST: Have you always wanted to be a business owner?
HM: Ever since I could walk and talk I always loved the idea of being in business – my parents have some funny stories of the things I would make and try to sell to them and neighbors as a kid! As I got older this entrepreneurial spirit just kept growing and evolving – I started my first online business at age 12 on eBay and have pretty much always had at least one project going on since! They were always small and I was always changing ideas, but I was always up to something. H.C.B. has been my favorite venture yet, and I think this one is here to stay! While it's definitely not always easy, it is so much fun to be my own boss and own this business fully, and I wouldn't change that for anything!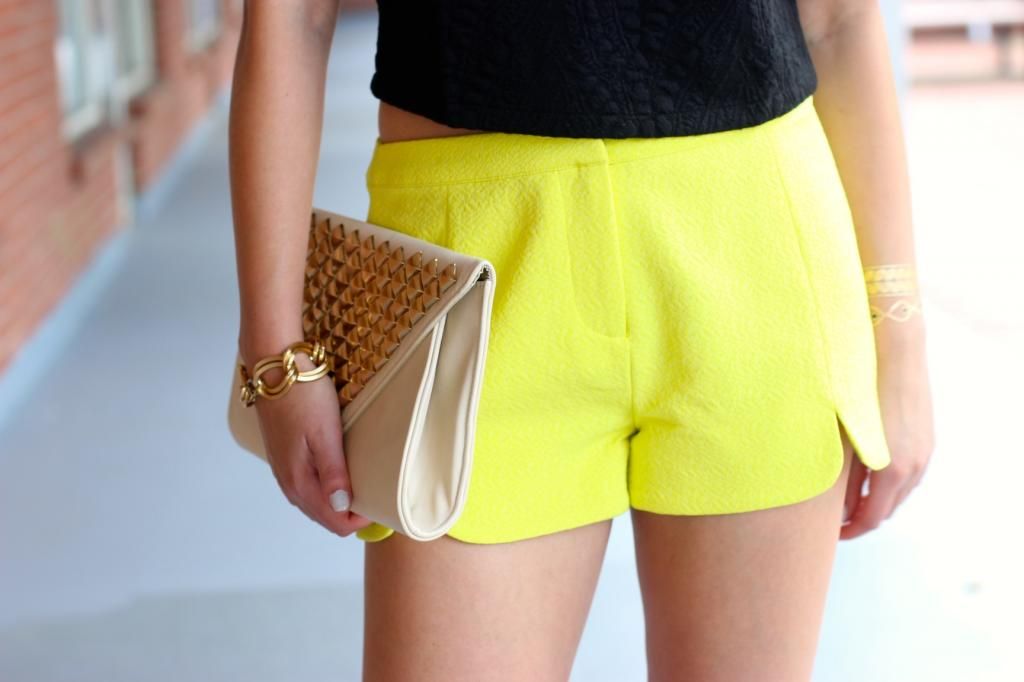 ST: Was it a tough decision to set up shop in Coolidge Corner instead of Downtown Boston?
HM: For me it was actually a very easy decision. The main shopping areas in Boston – Newbury Street, Beacon Street, North End – seemed like they already had a ton of options for shoppers. For me the appeal of Coolidge Corner was that it is such an adorable area with lots of college students, young professionals, and other savvy shoppers living nearby but was lacking in trendy shopping options, especially in the affordable price range which is what we specialize in! So I liked the idea of being able to bring some cute and affordable options out to the shoppers who live out this way so they no longer have to make a special trip into the city. As a local resident in Brookline, I saw this market missing from the area and decided to go for it! So far we have gotten a great response from the locals who are so glad we are here!
ST: Seeing as you started as an online shop, then expanded into brick & mortar, do you think you're at an advantage of having a presence in both of these retail spaces?
HM: I would like to think so. Everyone thinks it is easier to go from brick and mortar into online, but I actually think that is a crazy hard transition. I'm glad we have the software systems for e-commerce and inventory already in place, because we were then able to pick an in store POS system that integrates seamlessly with what we already have so there are no issues. Learning how to get items online is the harder part, but putting tags on them and displaying them for in store sales was a pretty easy transition. We also already have a pretty strong social media presence since that is what we relied on for being online. Once we get settled in, I think we will be a great place for growth and expansion through both channels!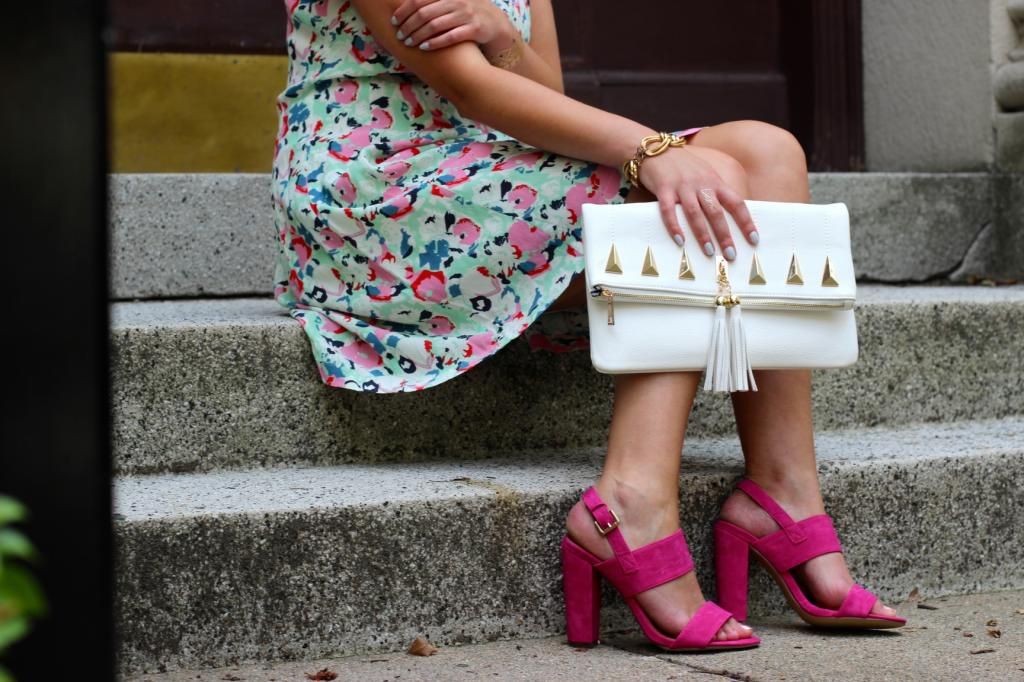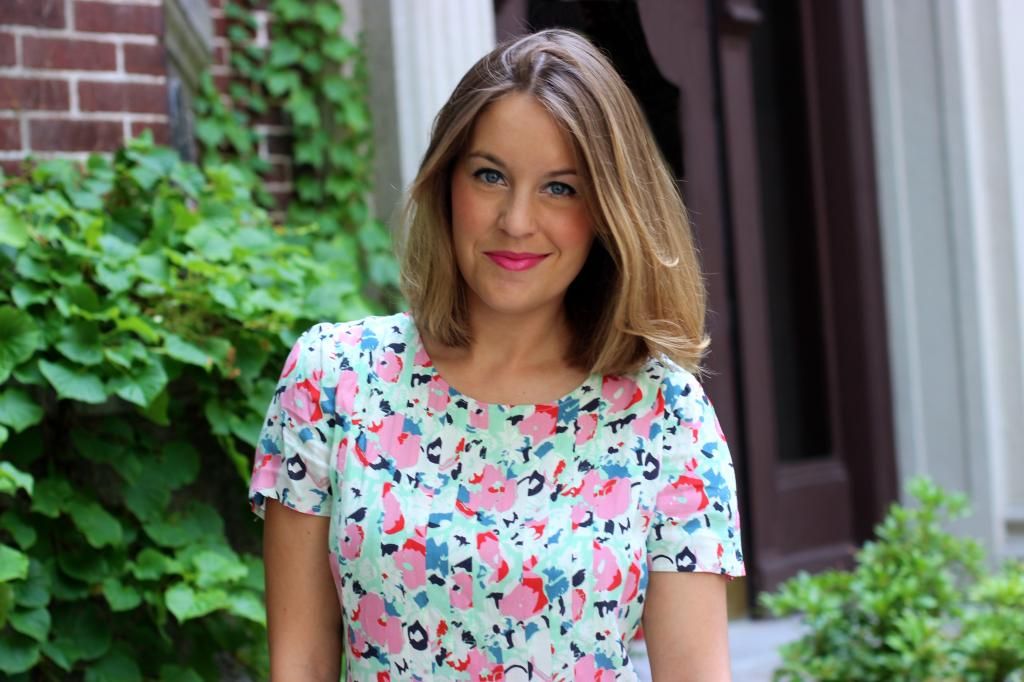 ST: Which fall trends are you looking forward to the most?
HM: This fall I am super excited about:
– Chunky Knits – big sweaters that you can really cuddle up in
– Crop Top and Skirt Sets – these are a really fun transitional option, and you can mix and match either piece with different items in your closet for some really great looks
– Handbags, Clutches, and Wallets in beautiful jewel tones – we have some amazing new pieces coming in a few weeks that I can't wait for
– Druzy Gemstone Jewelry – these gems have an awesome raw and unfinished look to them, and they just seem so perfectly fall to me – we have tons of druzy items coming in October!
ST: Do you have a favorite HCB item at the moment?
HM: Right now, I am loving our Sleeveless Notch Neck Aztec Embroidery Detail Dresses in Hunter/Multi and Black/Multi by Everly! The fit is so flattering on everyone and I think they will be a great transitional item – either on their own now while it's still a little warm, or paired with a leather jacket, tights and booties. The colors are so gorgeous and perfect for fall! These dresses are $56 and are brand new; they are in store now and will be online within the next week!