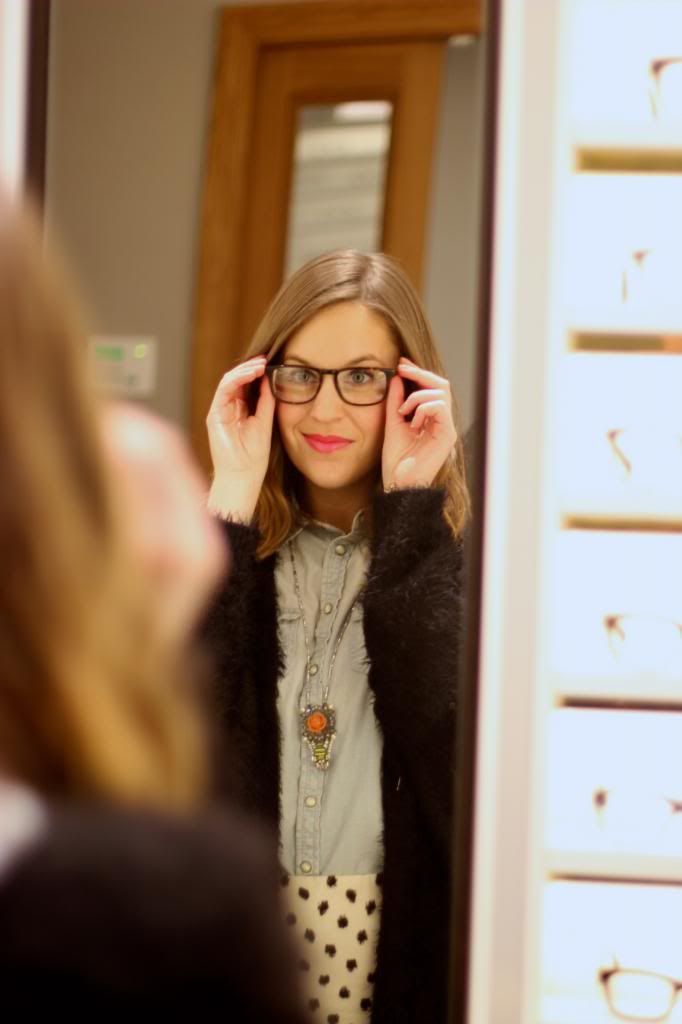 Last week I paid a visit to 83 Newbury St, also known as the home to Warby Parker Boston. I got a chance to check out their new spring collection and learn a bit more about this young, super successful eyewear company. First off, their frames are ridiculously affordable. Most prescription frames they offer only cost $95, including the lenses(!!) The founders Neil Bluementhal, Andrew Hunt, Jeffrey Raider and David Gilboa started the company four years ago (as of the 15th) because they saw a need for great quality frames at an affordable price. They've gained a cult following across the country and now have storefronts in NYC, LA and Boston, in addition to their eCommerce site.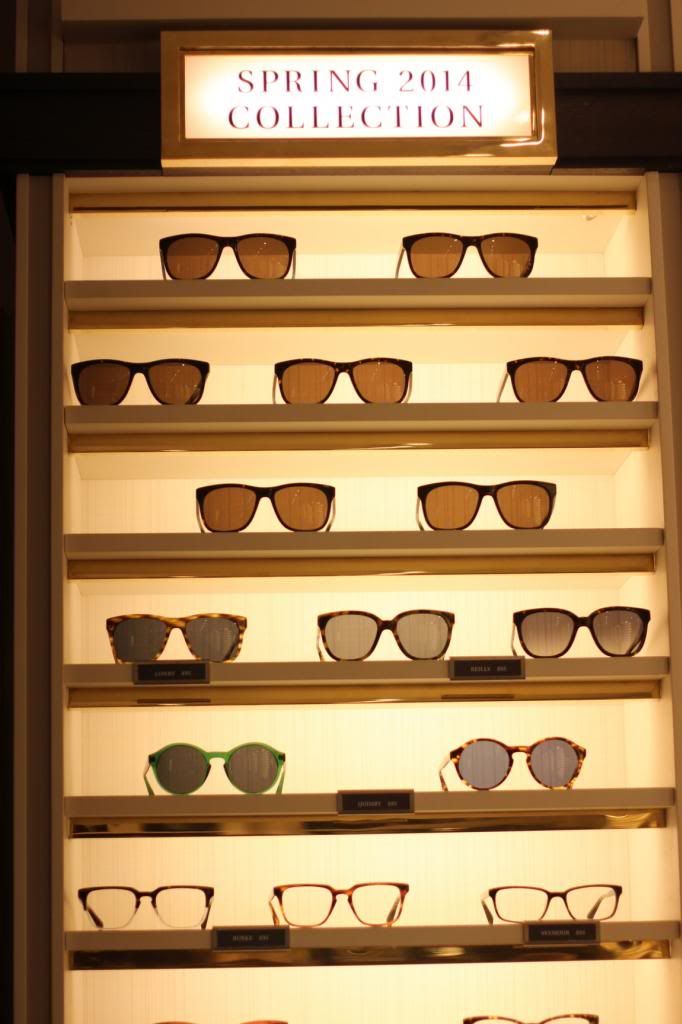 The Newbury store has a ton of character. Located on the second floor, I stepped out of the elevator into a room an eclectic collection of books (all available for purchase) and neatly display frames just begging to be tried on. And so I did. I think I tried on almost every frame in there. It was a tough choice but the WP experts were right there to help me find my "soul frame."
Here are a few tips that they recommend:
– Do try on before you buy. If you don't have a store near you don't fret. They have a home try-on program that allows you to pick up to five frames online that will be sent to you that you can try on. At the end of the 5 days just send them back, free of charge, with your decision and they'll mail you your frame of choice.
– Don't chose prescription frames in an oversized style. If the lenses are too big, they can distort your vision.
–
Do
go for frames that won't cover your eyebrows. Those furry things show most of your facial expression and you don't
wanna
cover that up, do you?
–
Don't
take the rules too seriously. There's no real science to which frames are
better
for your face shape. If you
like'em
,
get'em
!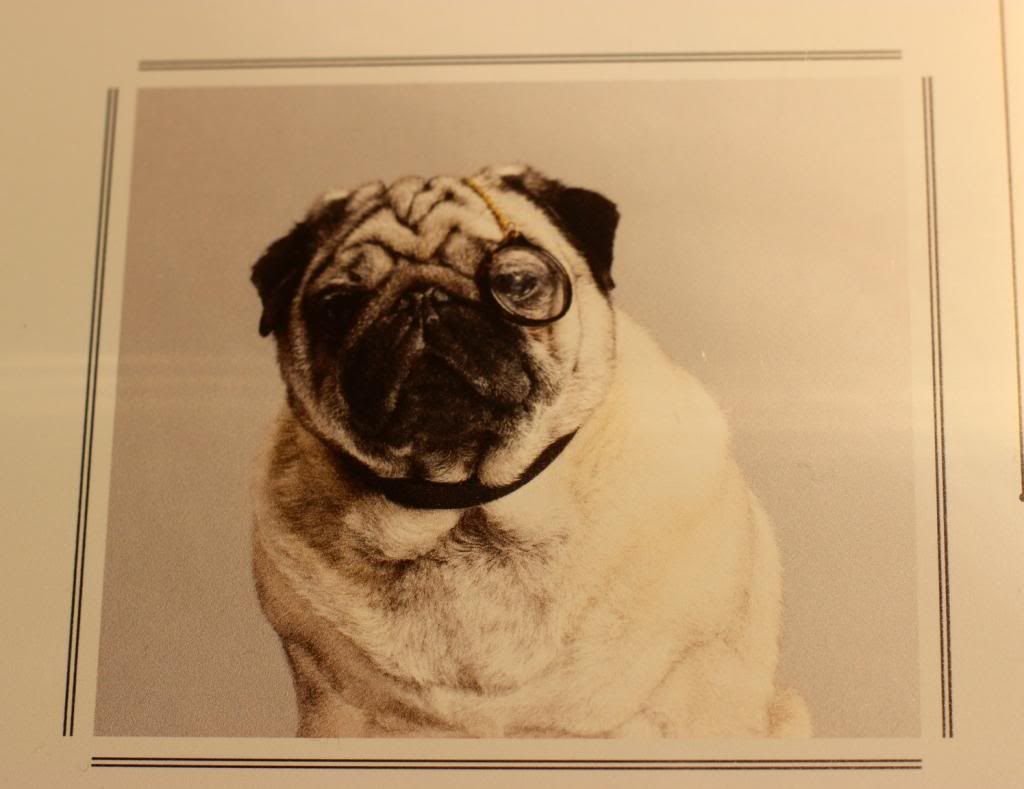 My favorite
fact I
learned about Warby Parker is their enthusiasm to
give back
. For every pair of frames sold, one pair goes to someone in need. In terms of manufacturing, they constantly visit their locations to ensure the workplace environment meets ethical standards. It's always refreshing to hear about a company that genuinely cares about not only the quality of the product, but the quality of working conditions as well. It makes us, the consumers, feel good about supporting a brand that supports others. You go, Warby!
Stay tuned later this week to see which frames I picked!