Happy Tuesday! Today I wanted to talk about the classic fashion topic: the LBD or little black dress. I'm sure you've read tons of articles about it like I have so I thought I'd put my own little spin on it and talk about the LBM, or long black maxi.
Much like its cousin, the LBM is equally as versatile and great for those in between seasons (that time frame is creeping up really fast!). You can dress it up or down with a few accessory changes and viola you've gone from office to dinner to dancing. You're fairy fashion godmother will say, "Look at you, you multitasker!"
I opted for this LBM because I loved the fun cutouts for a night out, but it was also perfect for layering under a breezy top or cardigan to make it office appropriate. I think my favorite part about a LBM over an LBD is that it gives off a more casual chic feel when you're trying to dress it down. But I'm pretty biased because I'm a total sucker for maxi's. What do you think of little/long black dresses? Do ever you sport one to go from day to night?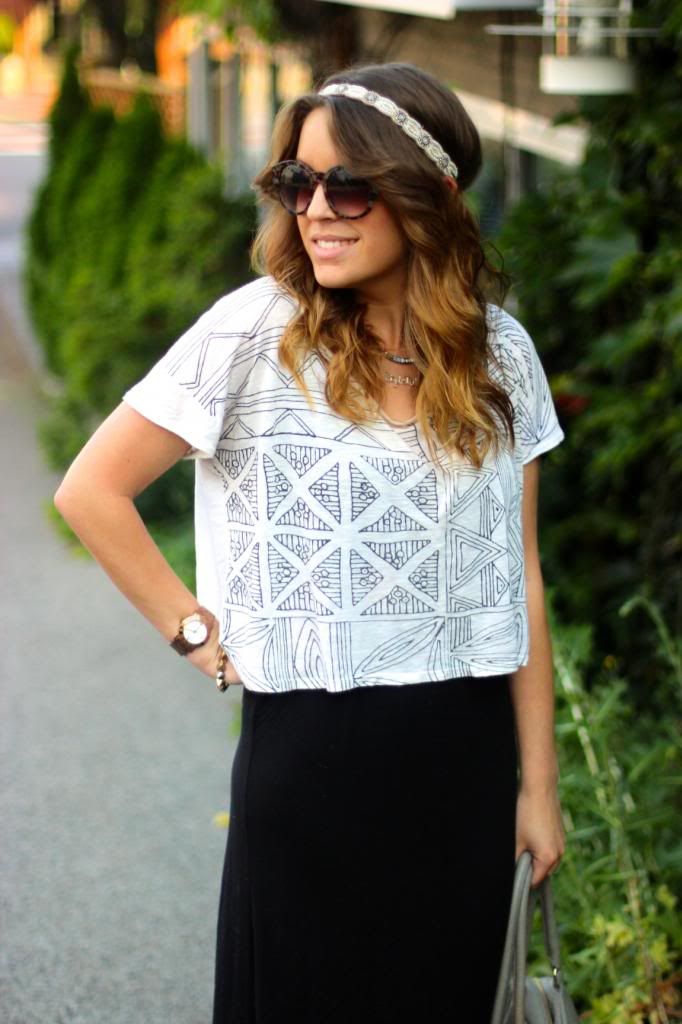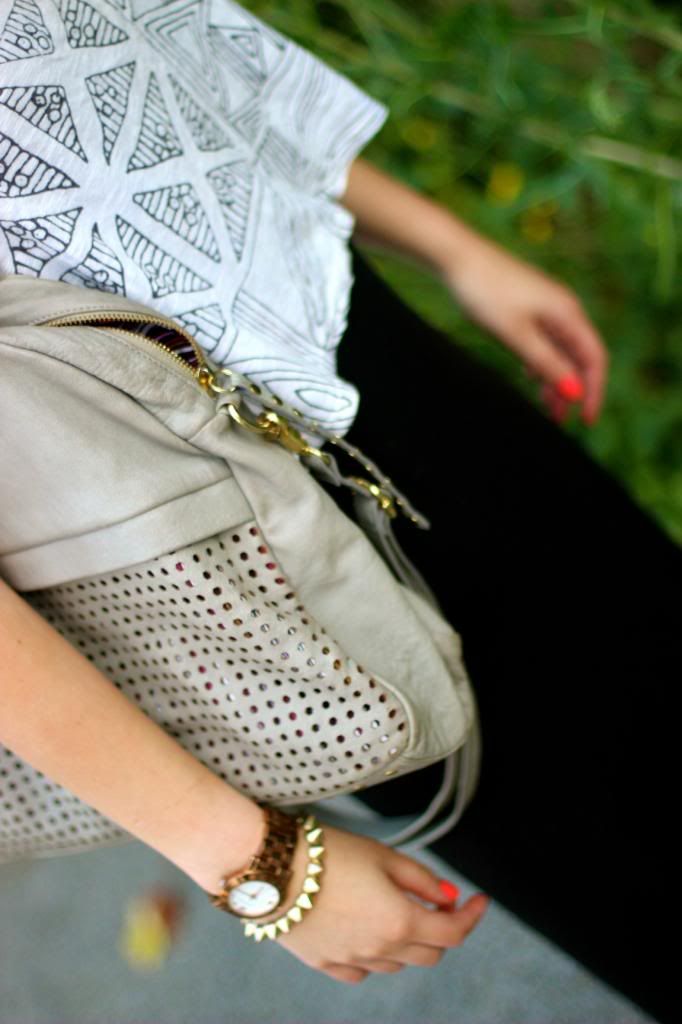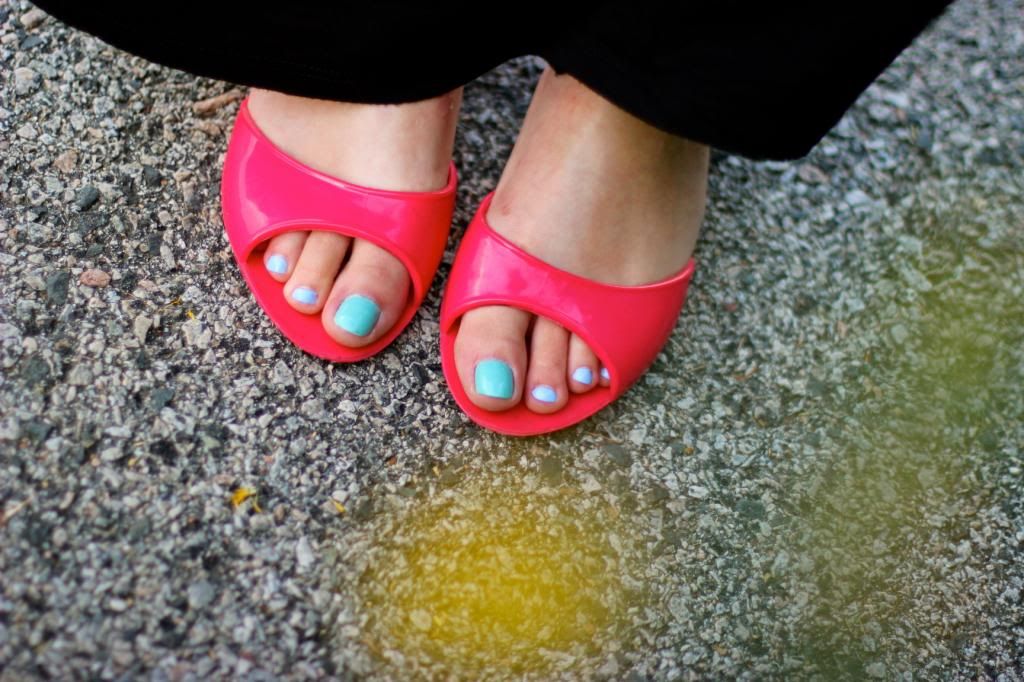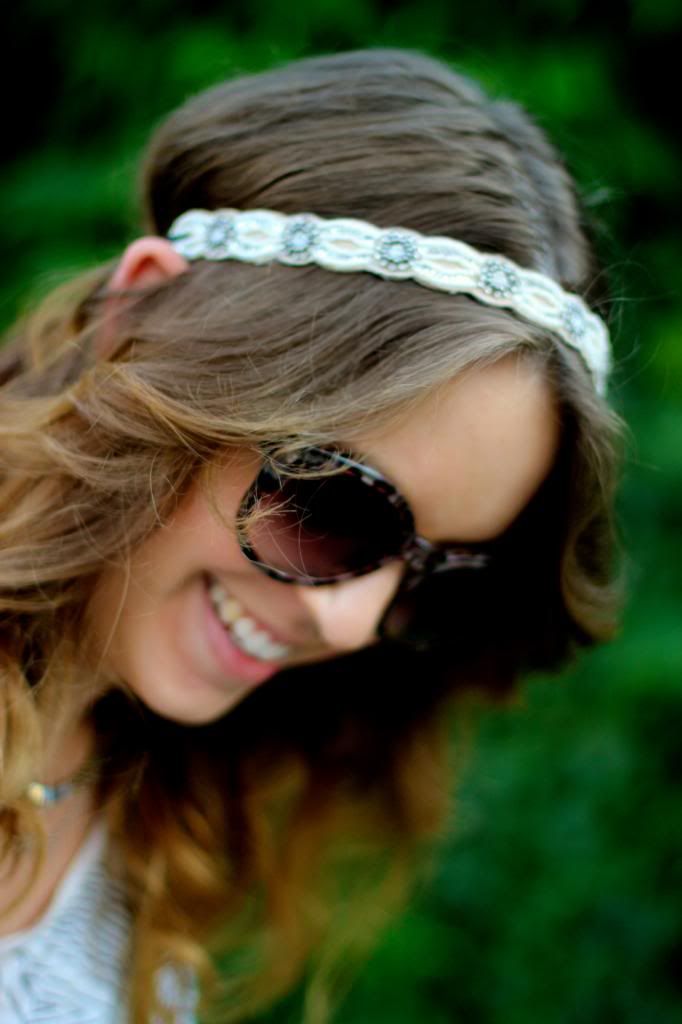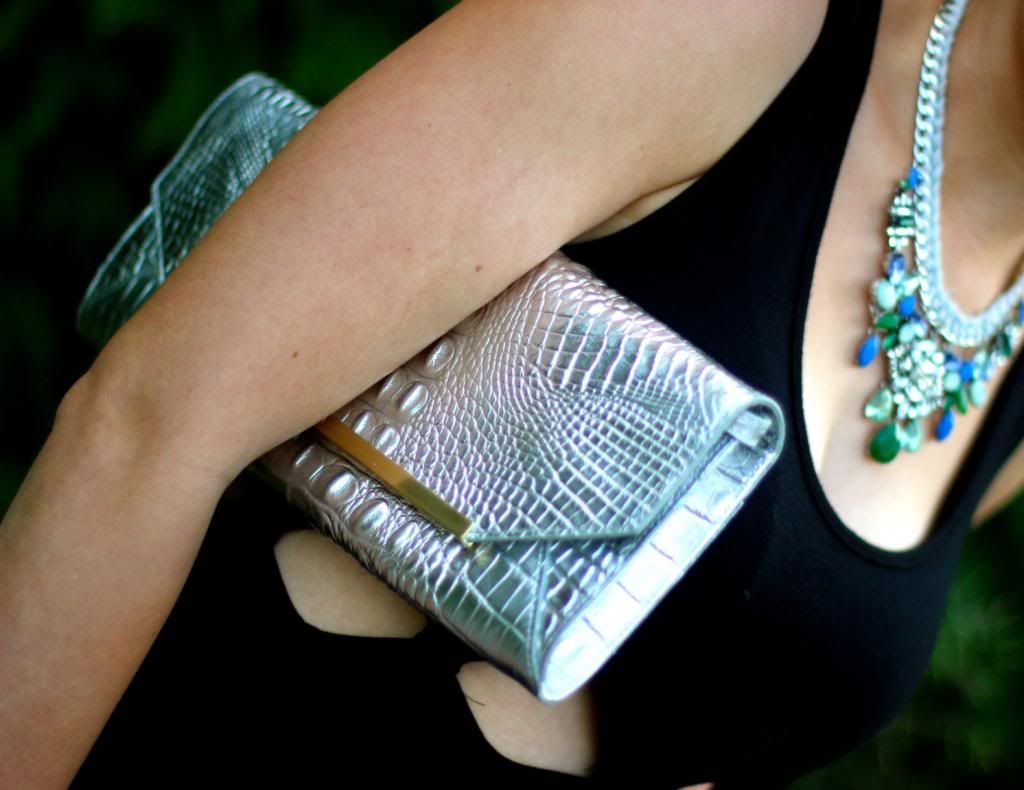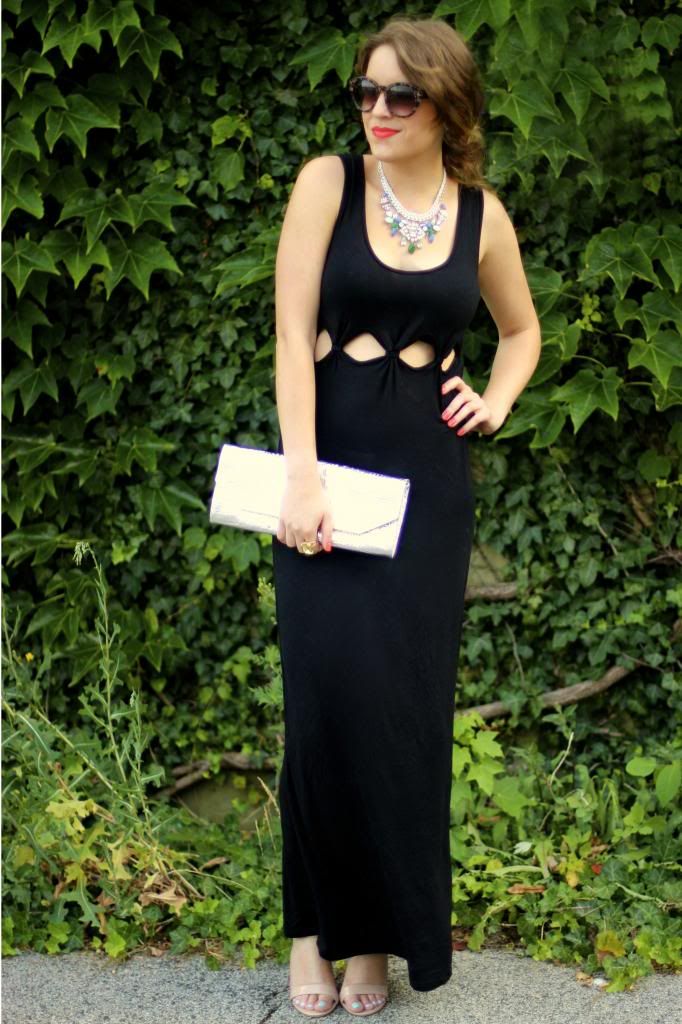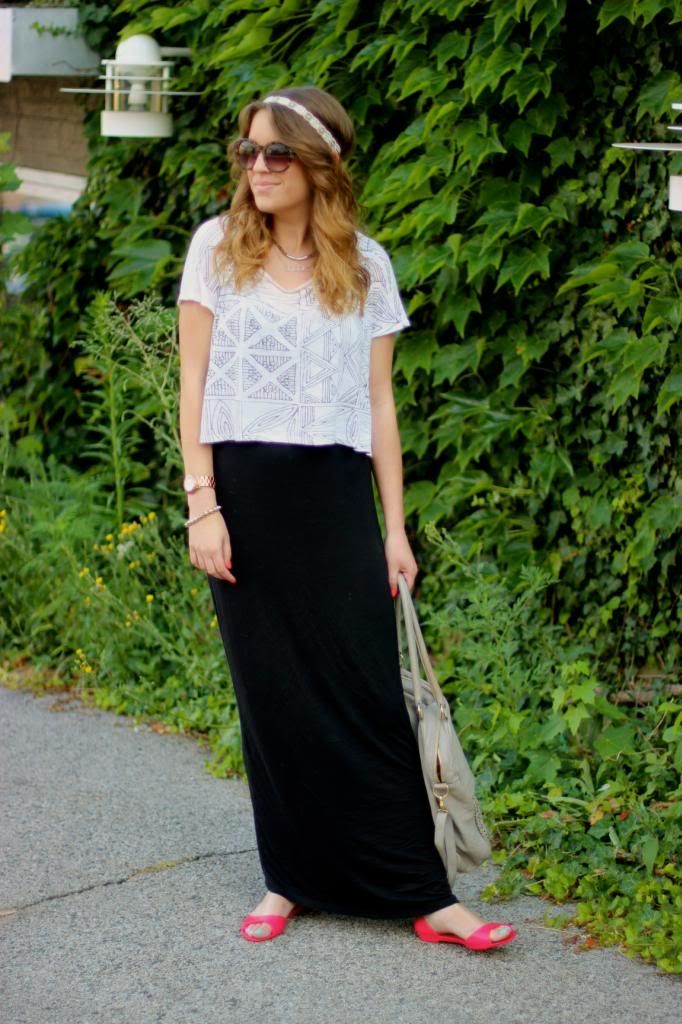 The Look:
Maxi: Urban Outfitters (similar)
Crop Top: Thrifted
Statement Necklace: Chloe + Isabel
Beige Heels: Steve Madden via Marshalls
Red Flats: Urban Outfitters (similar)
Bag: c/o Sienna Ray
Clutch: c/o Brahmin