Jacket: LIT Boutique Top: Forever 21 Pants/Sunnies/Shoes: Urban Outfitters

Happy Monday + St. Patrick's Day! I hope everyone was able to indulge in some green goodness this weekend! For those have you been with me for awhile, you may rememeber my adventures to St. Louis Fashion Week last fall. Unfortunately, I won't be attending this spring but with the STLFW shows rapidly approaching, I wanted to share some of the lost photos that I never posted in the fall. (I know, I'm the laziest) I've got quite a few too, so I'll be posting several of these throwbacks this week. I wore this outfit on my last day in STL. After all the shows, parties and events, flats and skinny jeans were a no brainer. Jackie, Tracy and I hung out at The Market, located right next to The Chesire hotel, and documented our outfits before heading to the airport. I also had to get a picture with the ginormous Amocco sign because it's basically an unofficial landmark in STL. (Kinda like the Citgo sign in Boston) If you find yourself in St. Louis I highly recommend checking out The Market for tasty treats and lunches and The Chesire for a unique lodging experience.
I've also teamed up with a bunch of lovely Her Campus bloggers to giveaway a
$100 gift card to Kate Spade
and a few other goodies! I seriously wish I could enter myself because I need
this bag
in my life. Enter via the Rafflecopter at the bottom of this post. Giveaway ends April 1st. Good luck!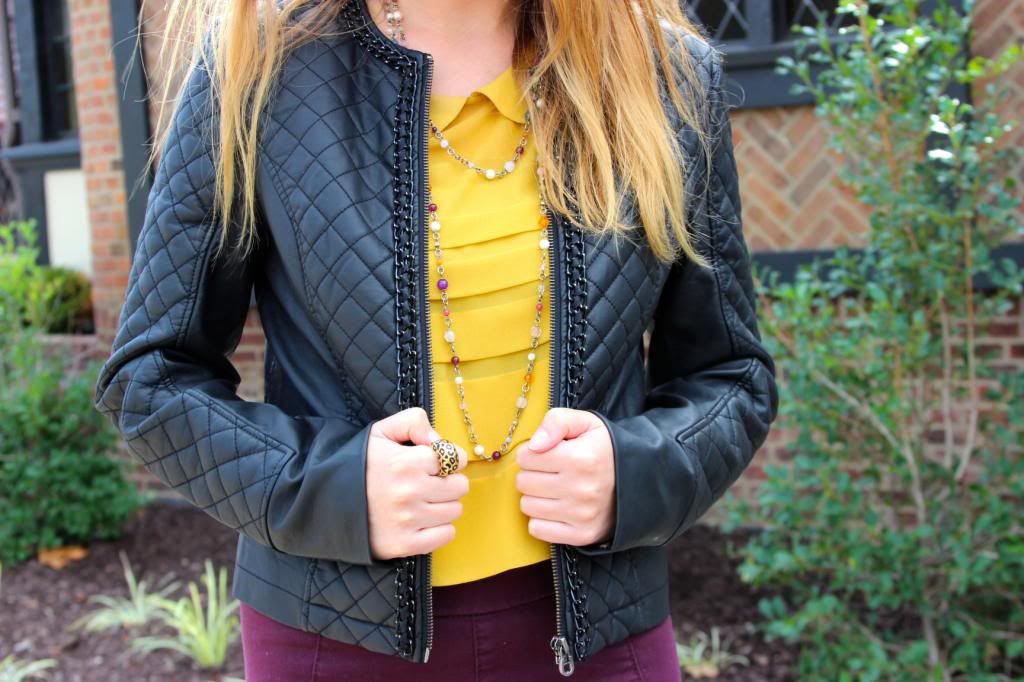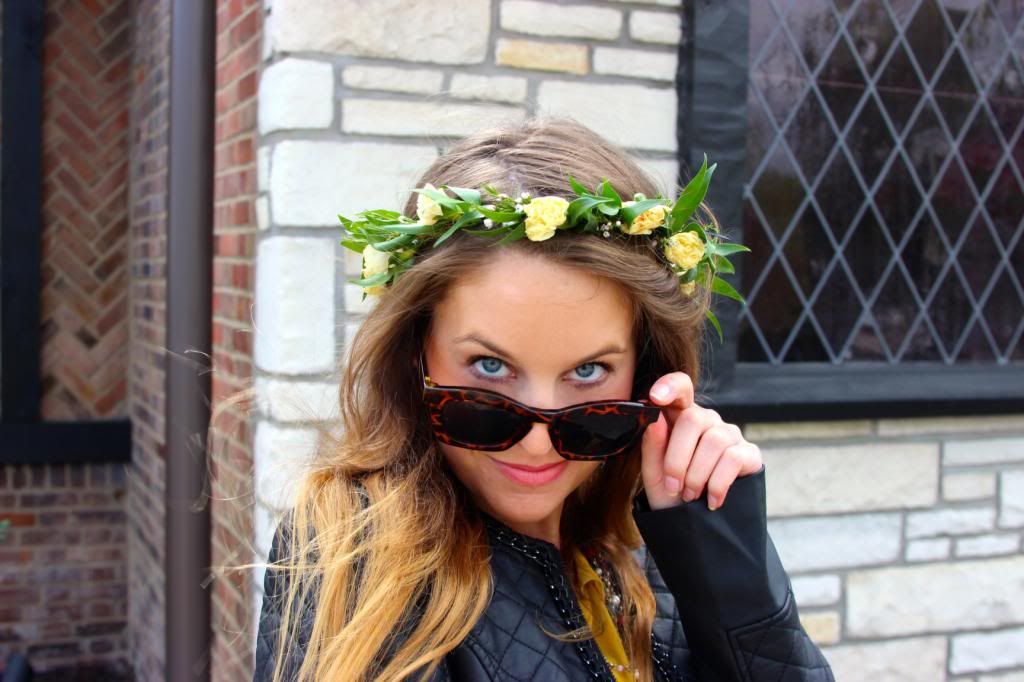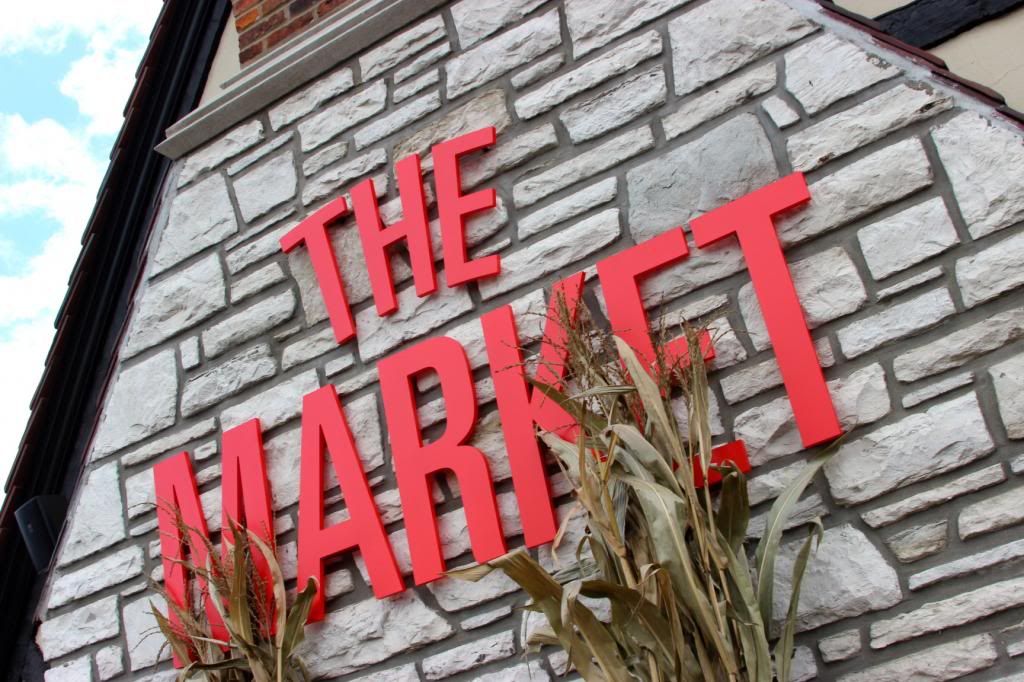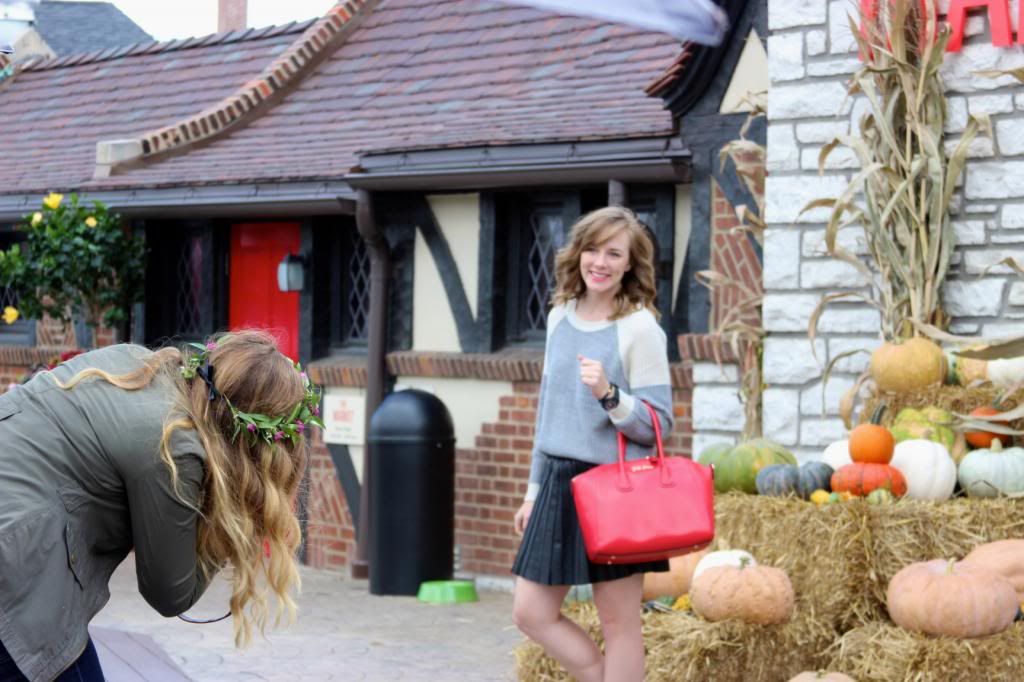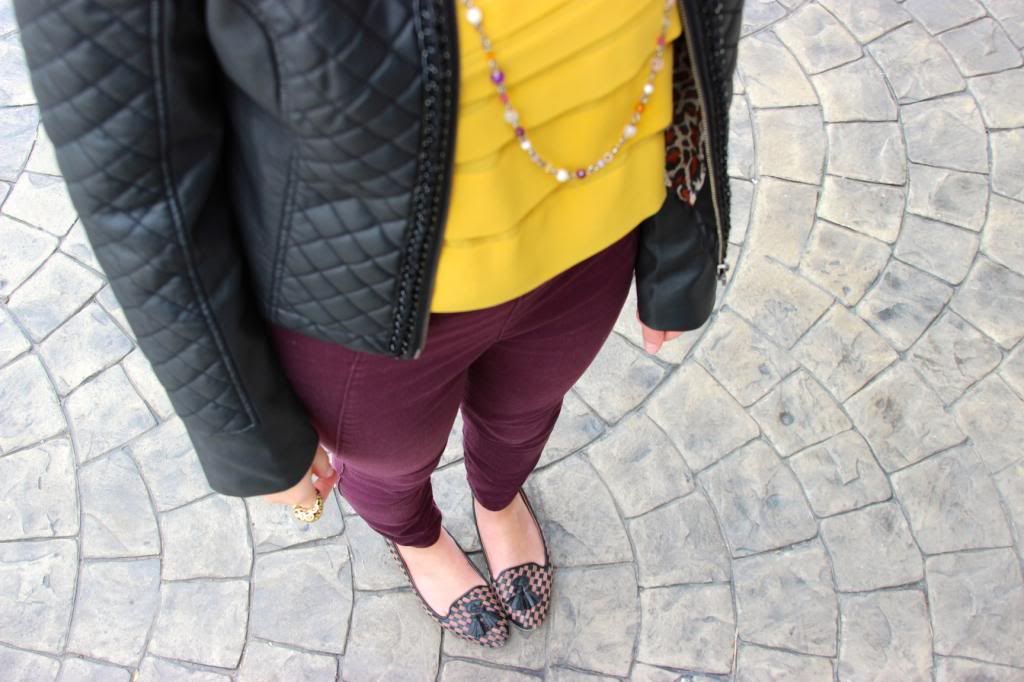 $100 to Kate Spade
Bow Decal
Half Glitter/Half Pink Canvas
a Rafflecopter giveaway