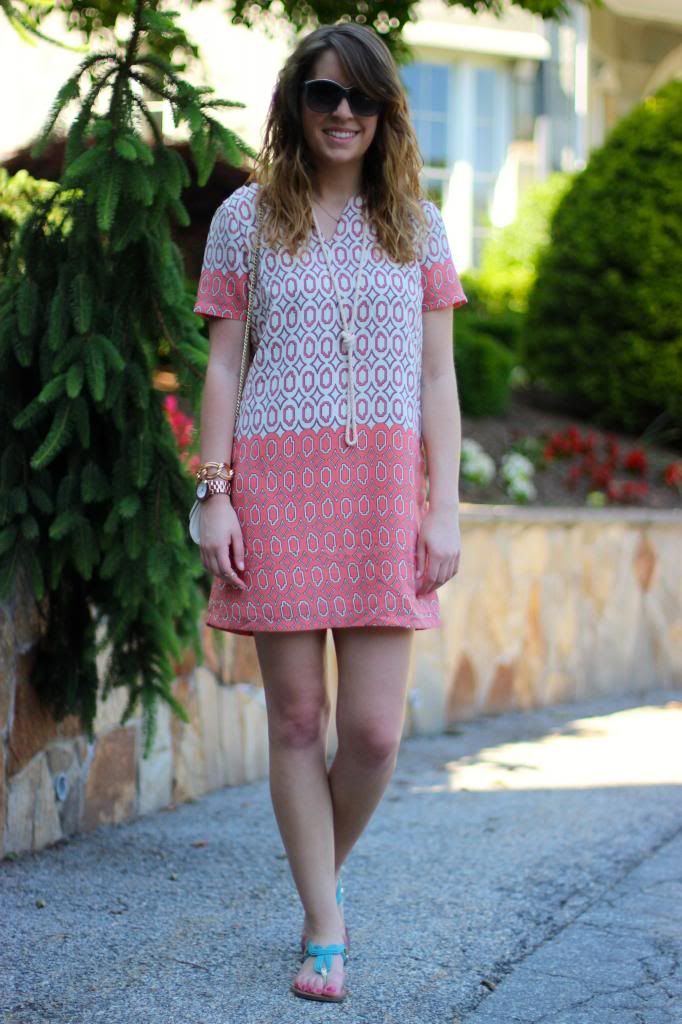 Happy Wednesday! You might've seen my post about my visit to SoWa last week and now I wanted to share the fun part – what I got! Maybe it's because I live in New England now or the fact that summer time calls for nautical adventures, but I've found myself drawn to some seriously preppy styles lately. From monogramed anything to fun poppy patterns, I can't get enough of it.
Frankly, I'm a little weirded out by it all. I haven't worn anything preppy since I was about 14. But then again, I'm always in the mood to try something new on for size. Hence, why I decided on this adorable shift dress from The Fashion Truck! Thoughts running through my head as I came out of the dressing room with credit card in hand: "Have a lost my identity? Will I ever actually wear this? What would Sarah Vickers do?" So I'm classifying this as the beginning and probably the end of my New England preppy phase. But since purchasing I've worn this dress about three times and it is fantastic, so maybe it's not the end just yet. I also found my most sought after item, a Delaware necklace! I purchased one from local jewelry vendor, Adjewelry. Definitely give her shop a look, she has some really pretty pieces!
All in all, a solid day of local shopping commenced. I'm so glad I stepped out of my relatively small fashion comfort zone and went with the dress. How do you feel about preppy styles? Are there any pieces in your closet that you're glad you took a chance on?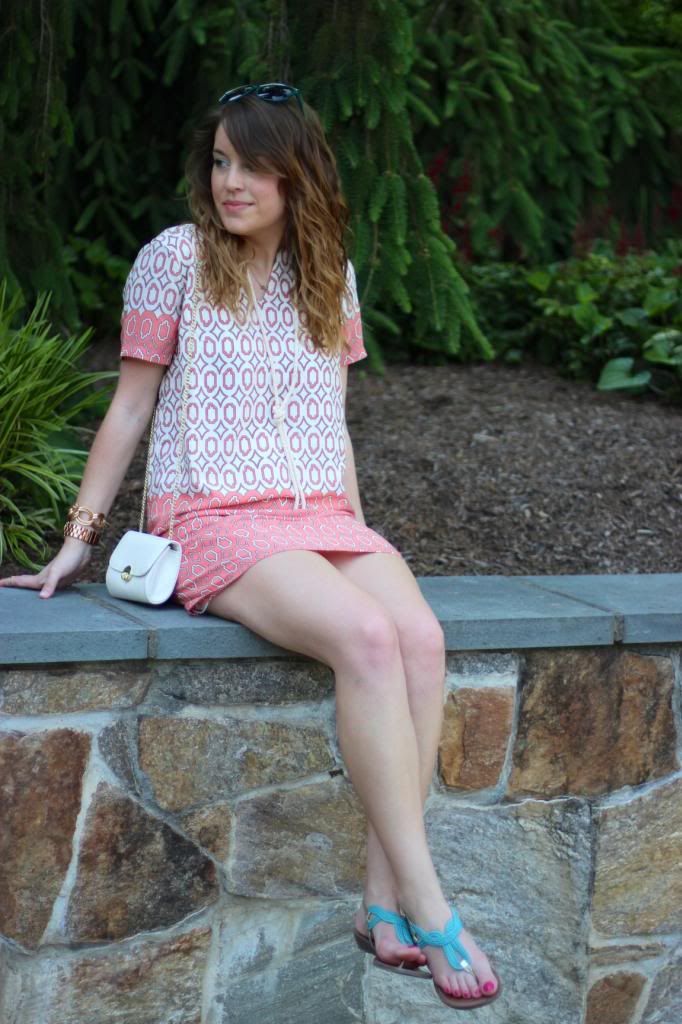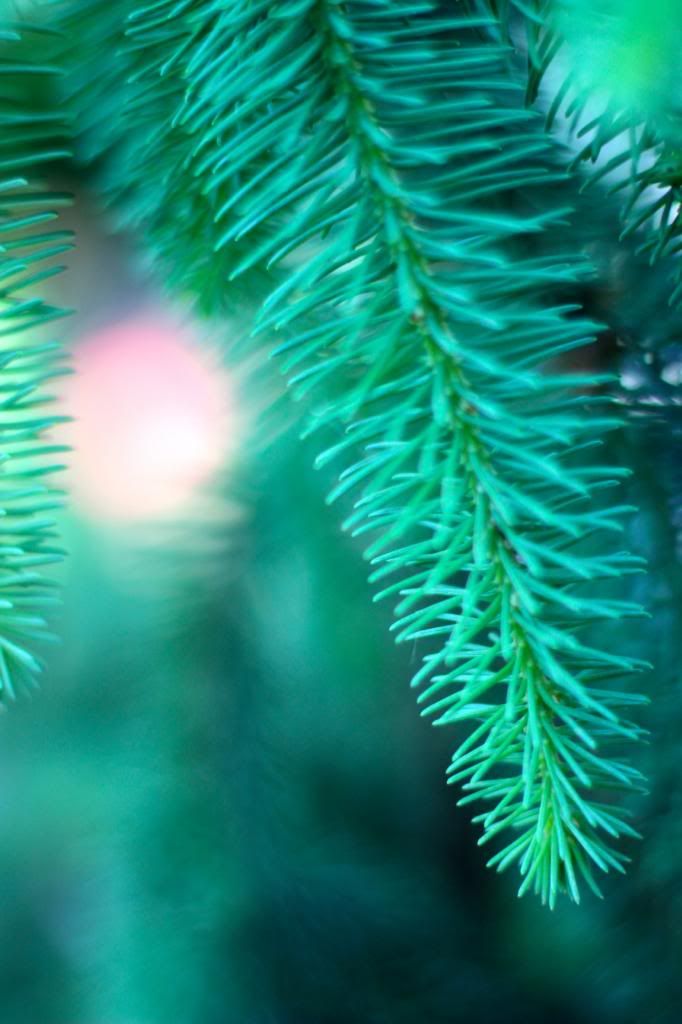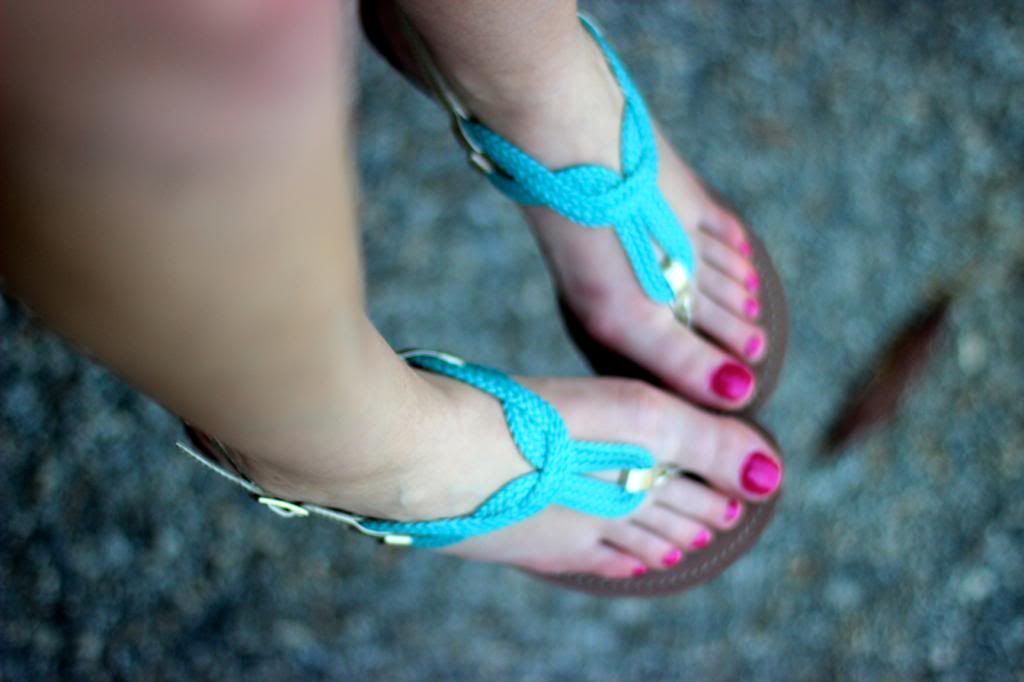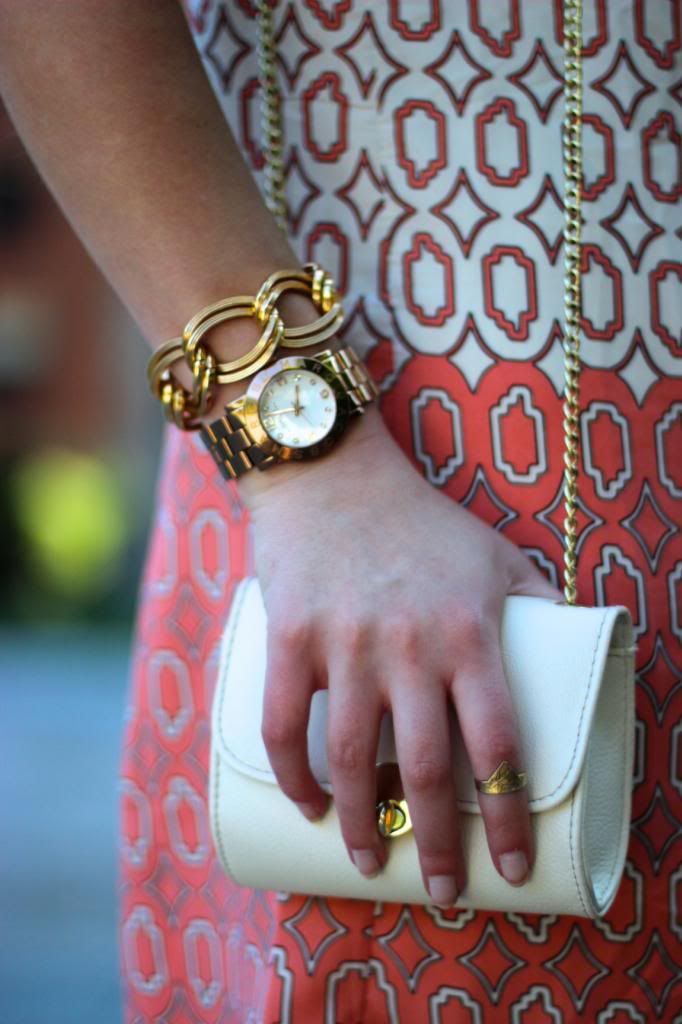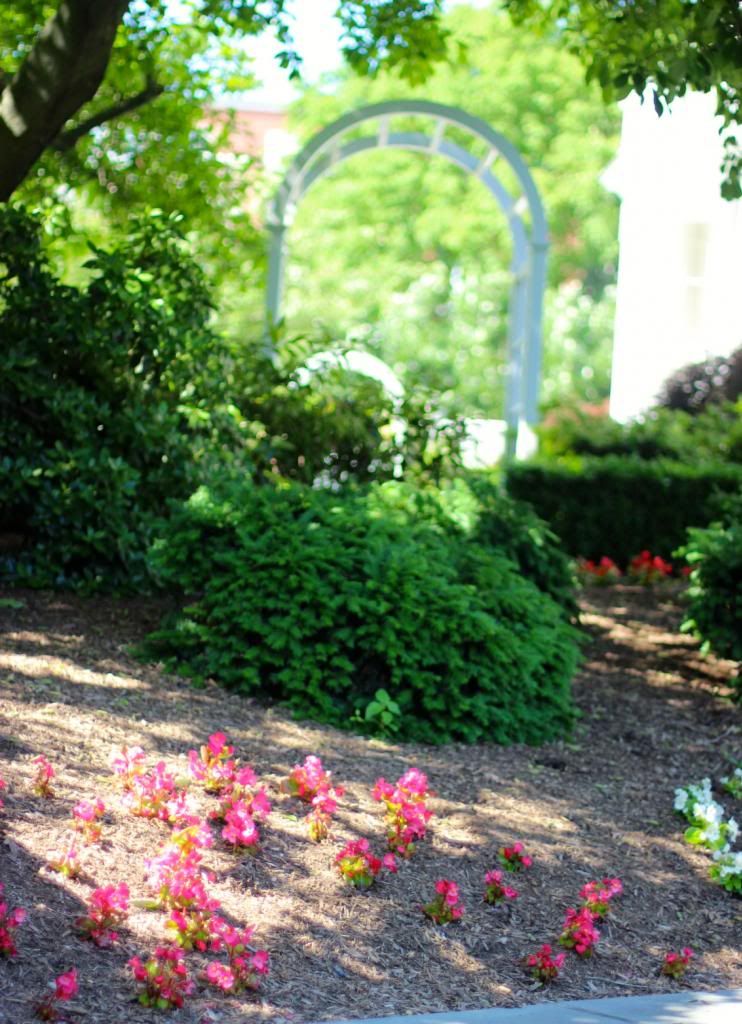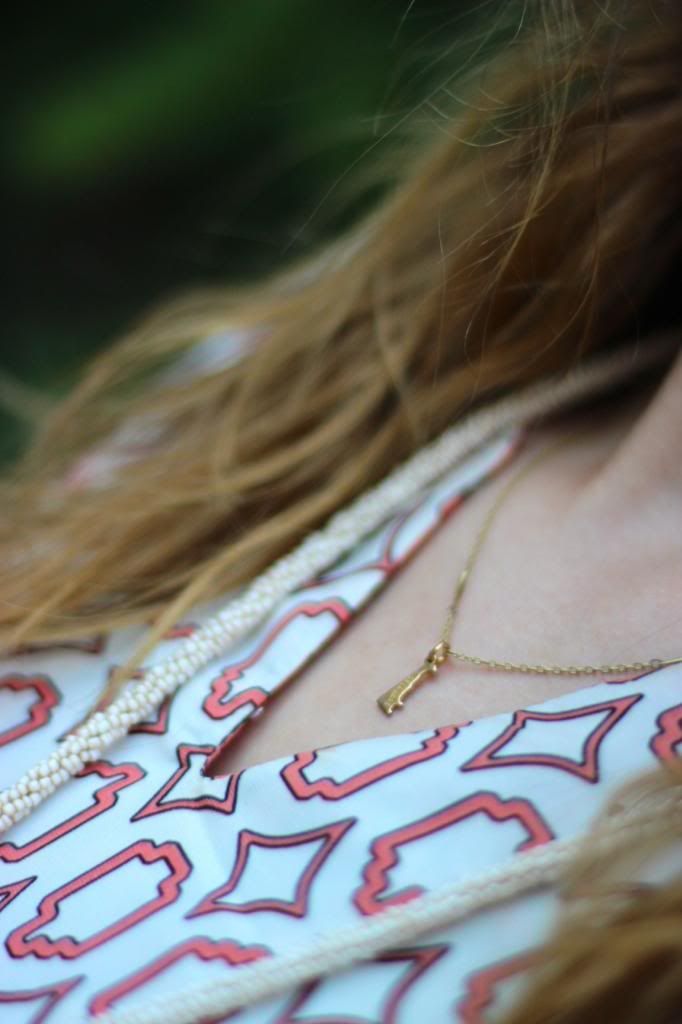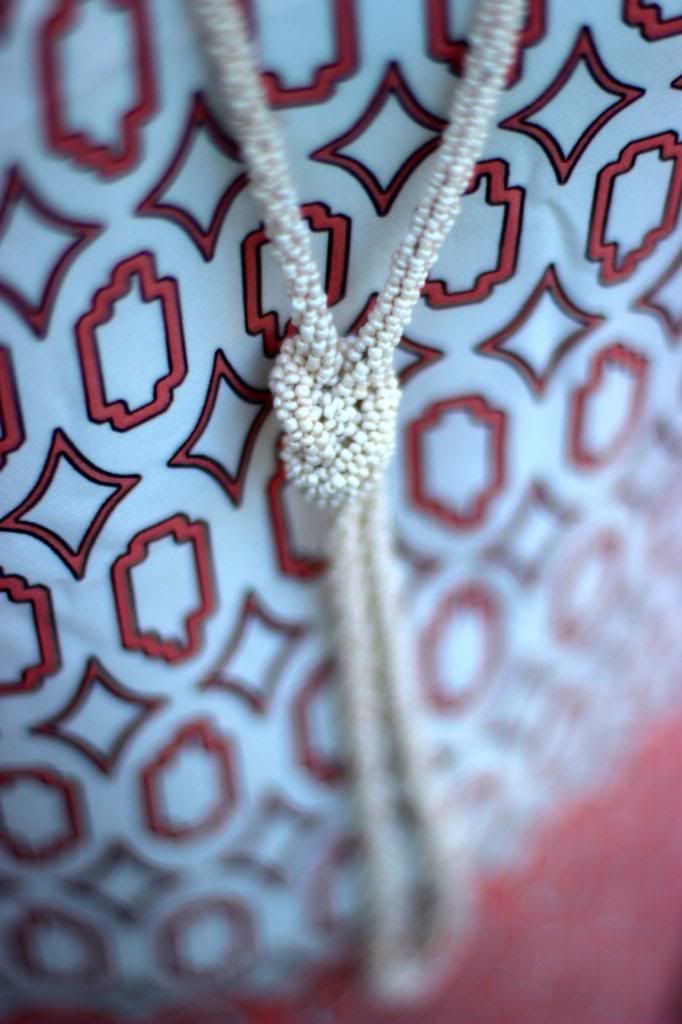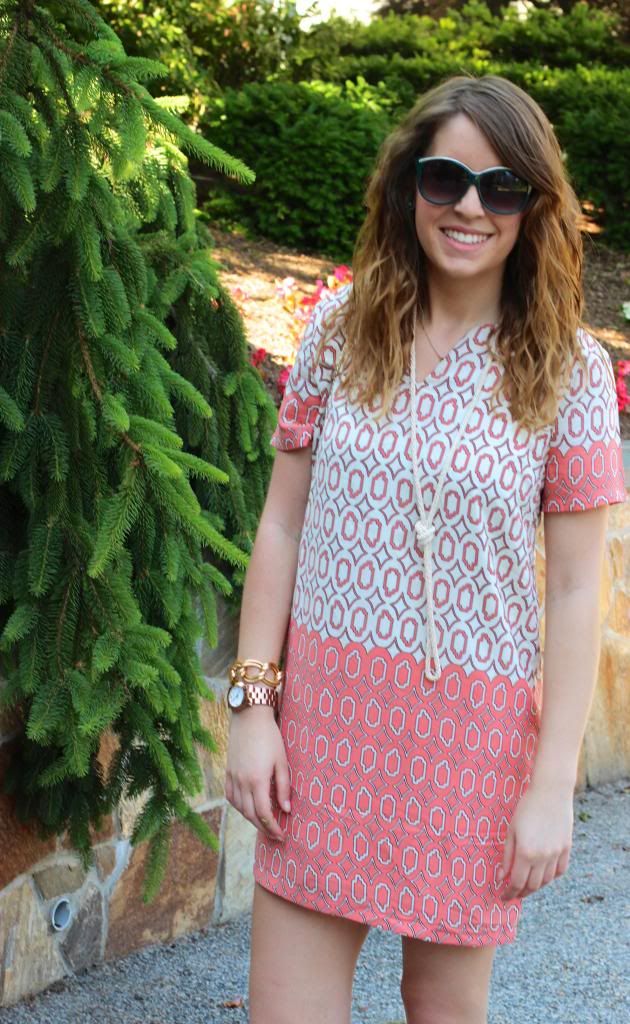 The Look:
Dress: The Fashion Truck via SoWa
Sunglasses: No clue (similar)
Delaware necklace: Adjewelry via SoWa
Sandals: Kohl's (similar)
Bag: H&M
Midi Ring: Urban Outfitters