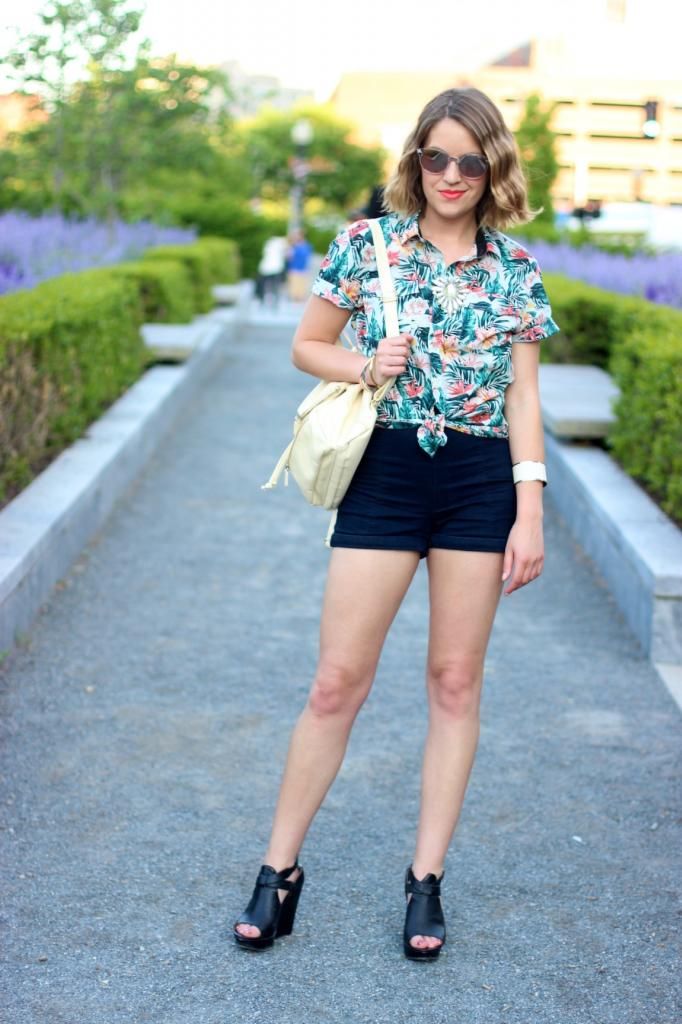 Top: H&M Shorts: Urban Outfitters Sunglasses: Free People Wedges: Forever 21 Backpack: Urban Outfitters



Welcome to Friday peeps! What's everyone got on the schedule this weekend? I'll be headed to a friend's BBQ and packing for vacation! I'm headed home to Delaware for the Firefly Music Festival then off to Palm Beach with the fam, so my suitcase will be a bit of a mixed bag. This Hawaiian print button down will definitely be making the trip with me, though.
I picked it up in the men's section of H&M recently and it has immediately become one of my summer staples. Do I feel like Jimmy Buffet every time I wear it? Maybe. But Hawaiian and tropical prints are the epitome of summer, and I've gladly incorporated them into my wardrobe. I'm not a huge fan of head-to-toe hibiscus flowers, so I opted to pair my Hawaiian print with some sparkly jewels, neutral bottoms and reflective lenses. What do you think of Hawaiian prints? Do you have any awesome menswear finds you love?