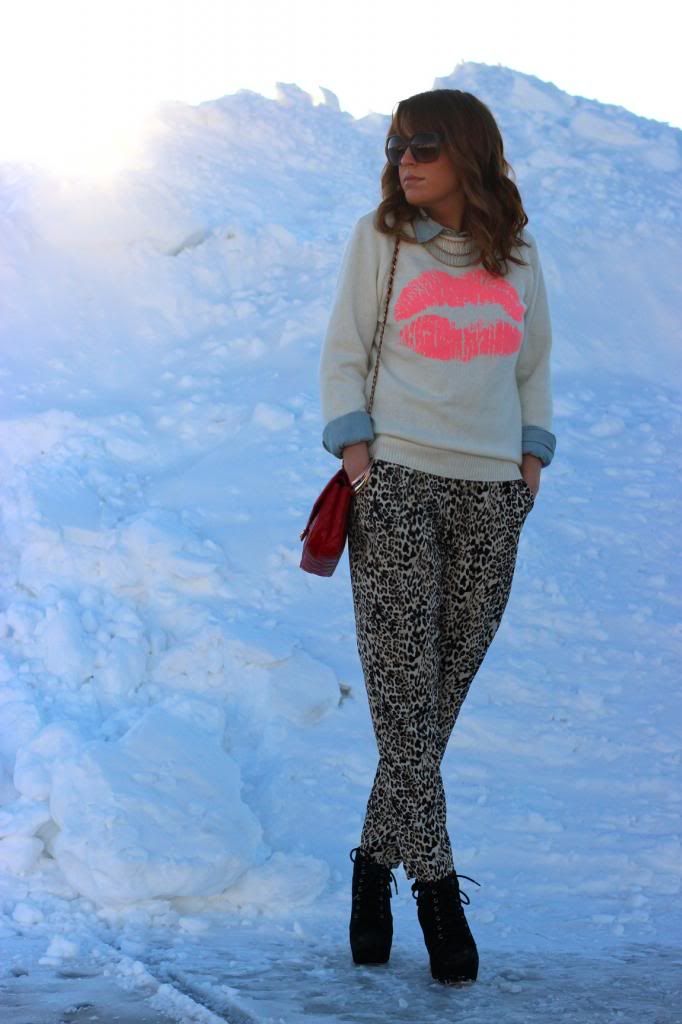 Happy Tuesday! I'm sure most of you are well aware that Valentine's Day is just two days away. I don't usually get into this holiday (except for the candy!!), but this year I can't stop oogling over all the Valentine's day outfits and crafts and nail art and recipes. I blame Pinterest. I bought this awesome lips sweater from Forever 21 a few weeks ago and thought it would be quite fitting for the occasion, so here we are, my Valentine's Day style. I didn't want to have a conventional pink, red and white all over V-day look, so that's why I decided to pair up my sweater with some leopard harem pants and a chambray shirt. Gotta keep it fresh, right? However, pink is one of my favorite colors so I couldn't help putting together a little Valentine's day shopping list some items that are pink, red and sparkly all over.
I noticed a lot of websites and bloggers have been posting fun Valentine's Day gift guides for your significant other or maybe a best friend, but let's be real you'd so rather shell out your dough for a silly holiday on yourself than someone else, am I right? Thought so! My list is everything I'd get myself if I was my Valentine because we need to give ourselves some love every once in a while, too! Hope you like and on the 14th don't forget to send yourself flowers in the middle of class and act surprised when you receive them (name that movie!) Have yourself a very stylish Valentine's Day everyone!
P.S. This post is has been submitted to IFB project #82.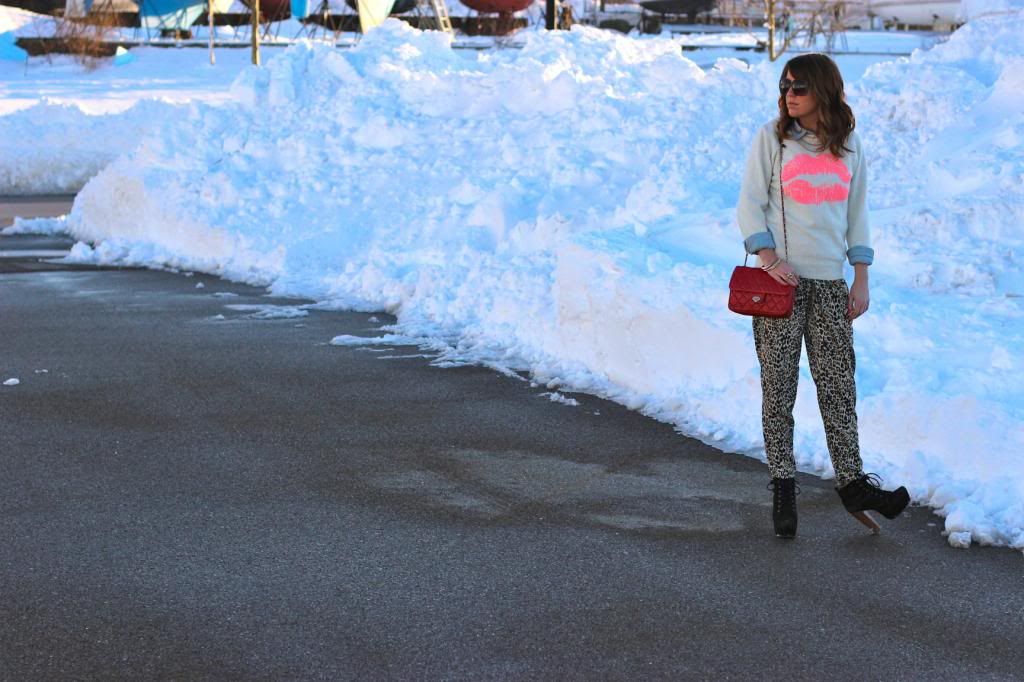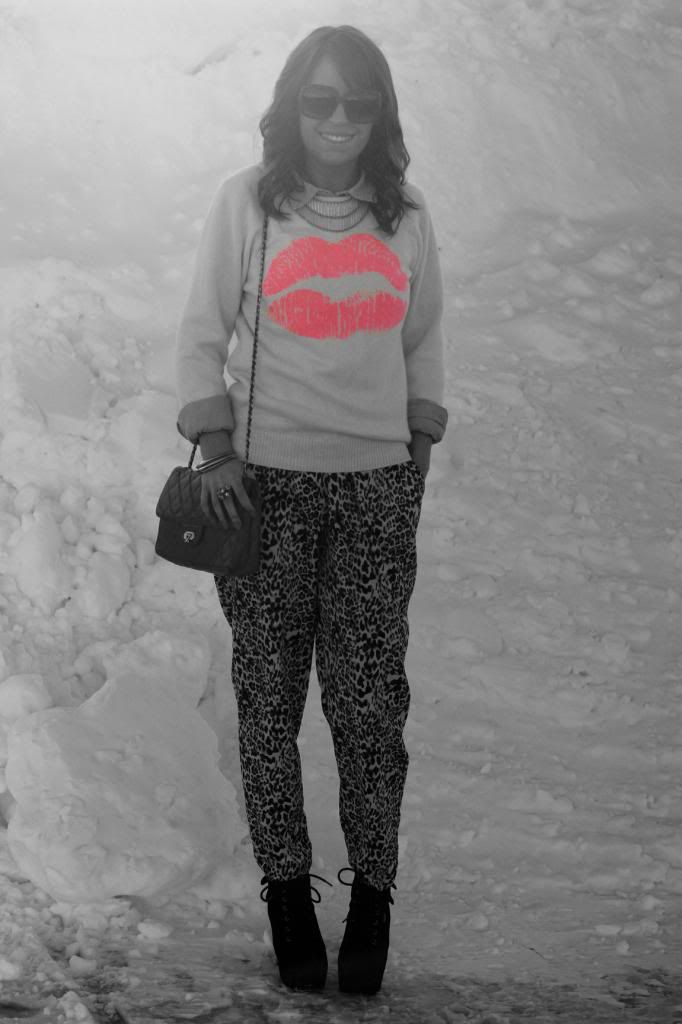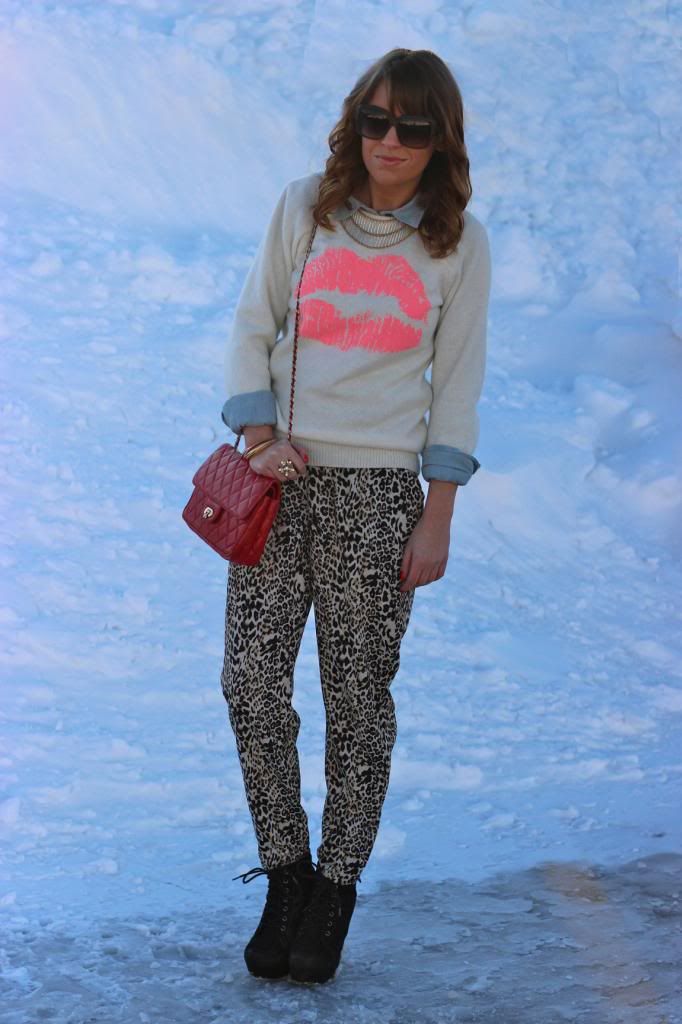 The Look:
Sweater: Forever 21
Chambray: American Eagle
Pants: Forever 21
Bangles: Chloe + Isabel
Boots: Bakers
Purse: Vintage (similar)
Necklace: Francesca's
Sunnies: Nordstrom