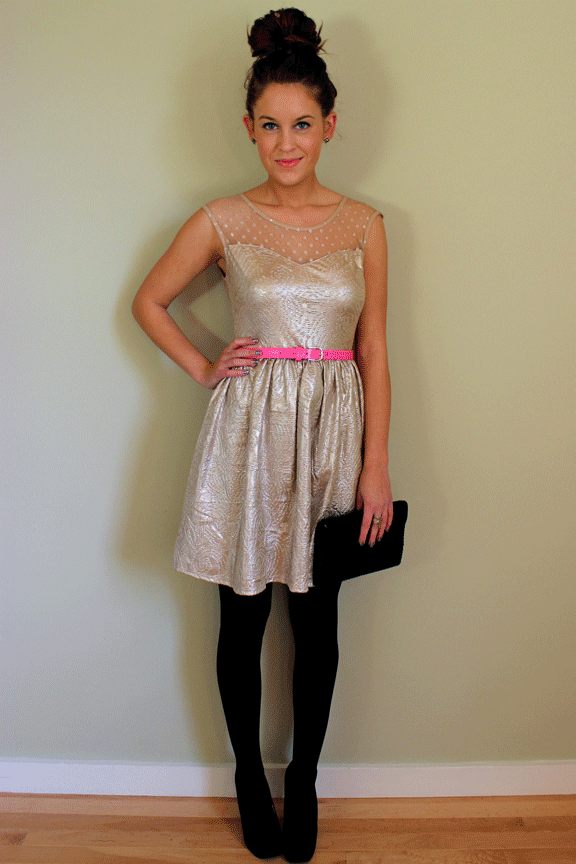 'Tis the season to search endlessly for the best shopping
deals, dress yourself up in head to toe sequins and be merry! At least that's
how I tend to act during the holidays… But seriously, the time of the year can
be a pretty crazy and if you're as popular as I know you are, I bet you have a
few parties to attend. That means you'll probably have to get a few new (expensive)
party dresses too, right? Wrong! Today's ways to wear is dedicated to showing
you how to get the most out of your favorite party dress so it doesn't start
collecting dust in your closet after your first soiree.


Like I said earlier, I'm all about sparkle during the
holidays. So when I made a spontaneous trip to Marshall's the other day and saw
this metallic gold dress, it was love at first sight. It's pretty enough on its
own for a party, but subtle enough to dress down for a more causal setting,
which makes for a very versatile dress! So, I've tested out 4 looks for the
price of one and I hope you find this helpful and/or inspiring for your holiday
attire.
P.S. I've reached 100
Google followers and I'm so pumped about it! I would like to thank you, if
you're a regular reader or just randomly browsing, for visiting Style Tab and
hope you will continue to do so in the future 🙂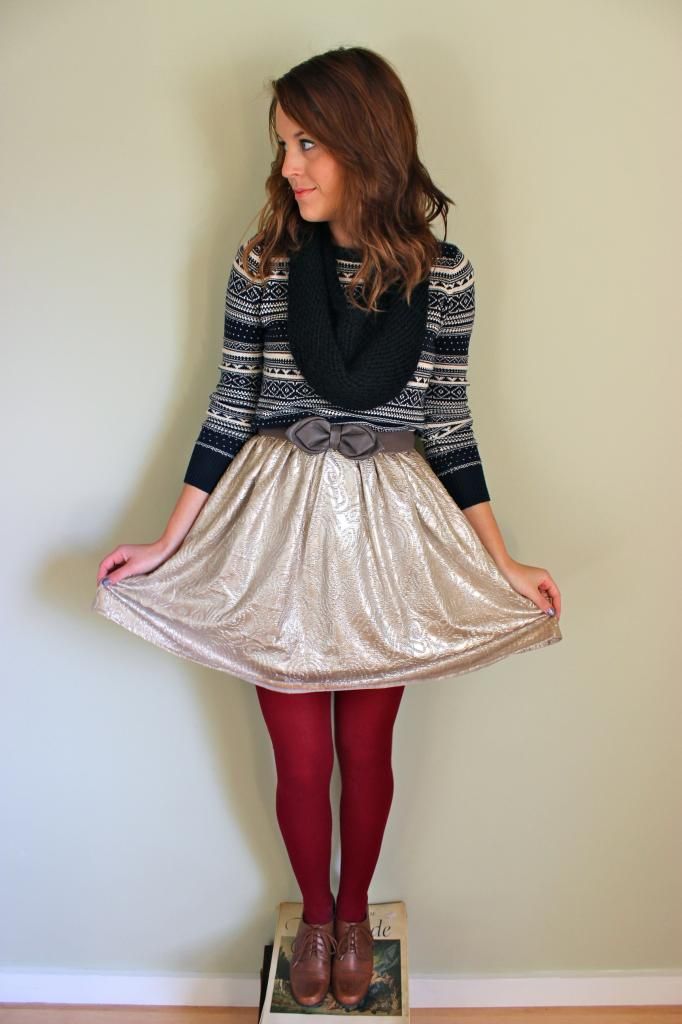 WITH A SWEATER: Mixing textures is always a fun way to spice
up an outfit without having to do anything drastic. Layering a chunky sweater over your dress is a great way to tone down the fancy factor, but is still dressy enough for a dinner date or happy hour.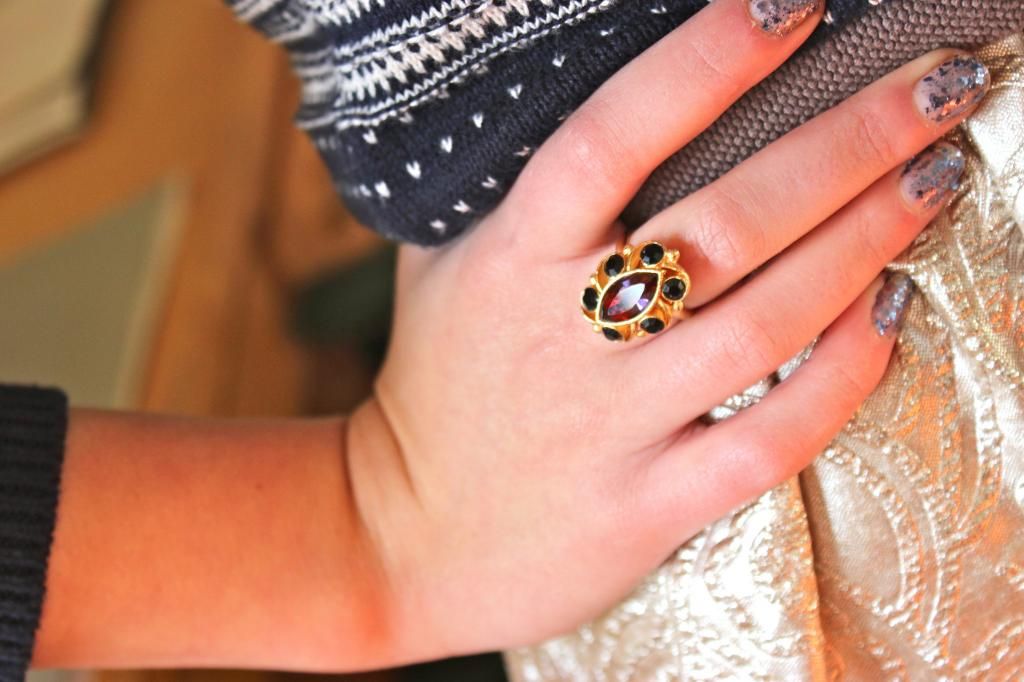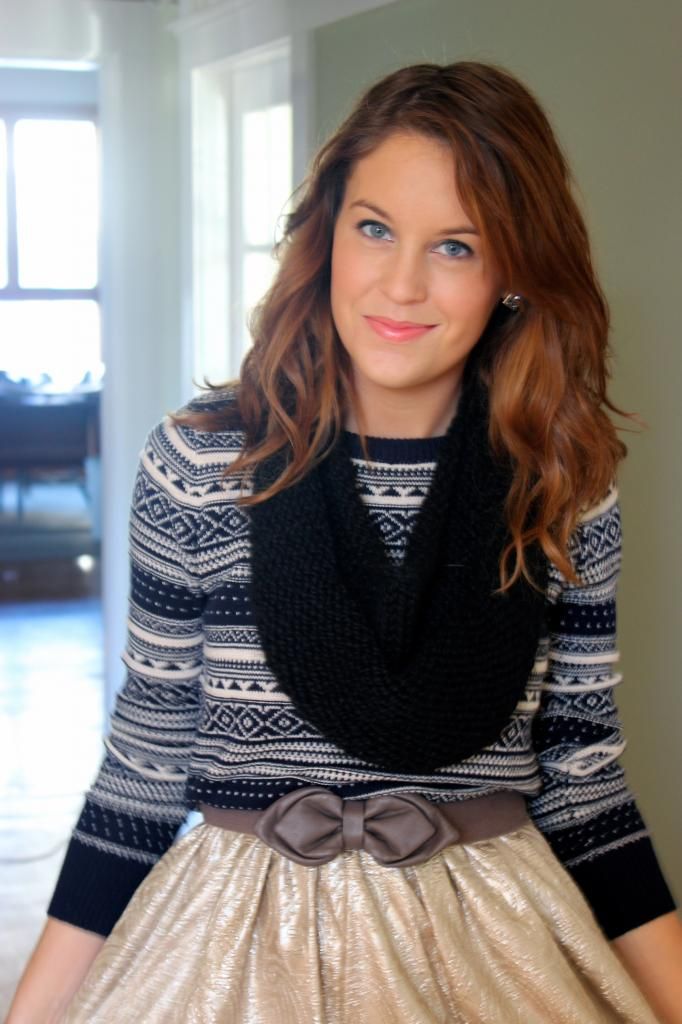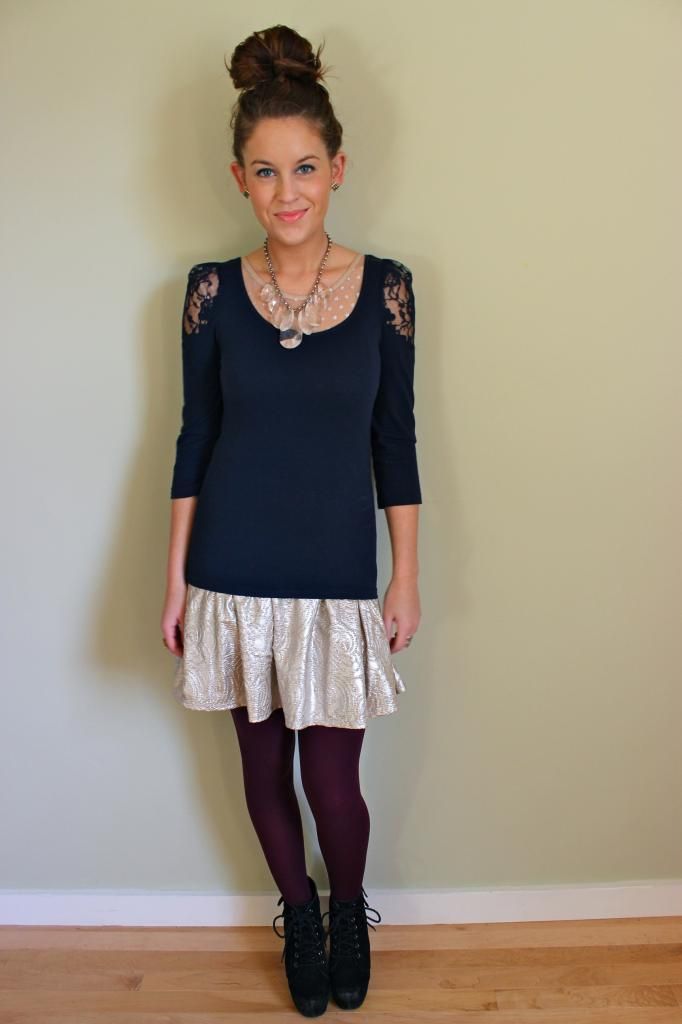 WITH A FORM FITTING SHIRT/TUNIC: For this look I wanted to completely transform
the silhouette of the dress. You can achieve this by layering a form-fitting
top or tunic over it so that a little bit of the bottom can peak out for that
drop waist appearance. It's like having two dresses in one!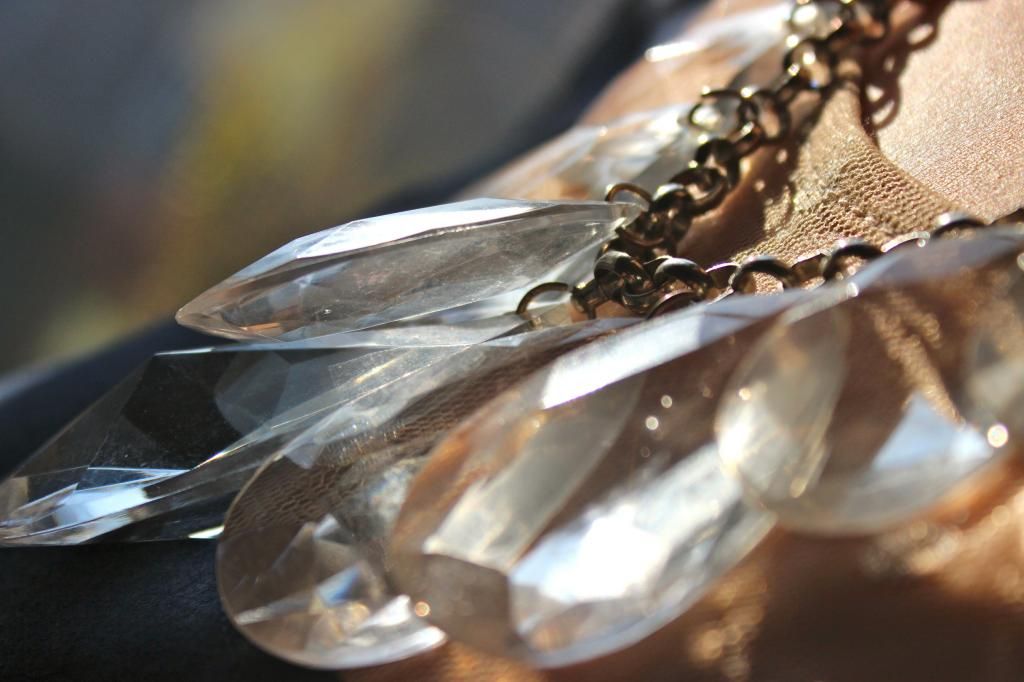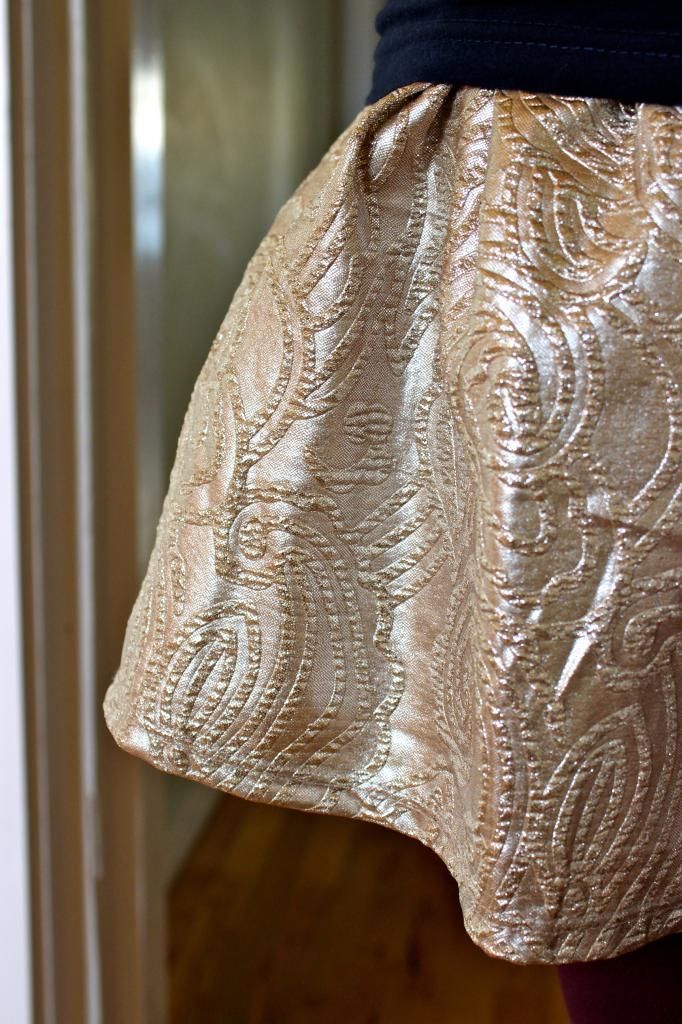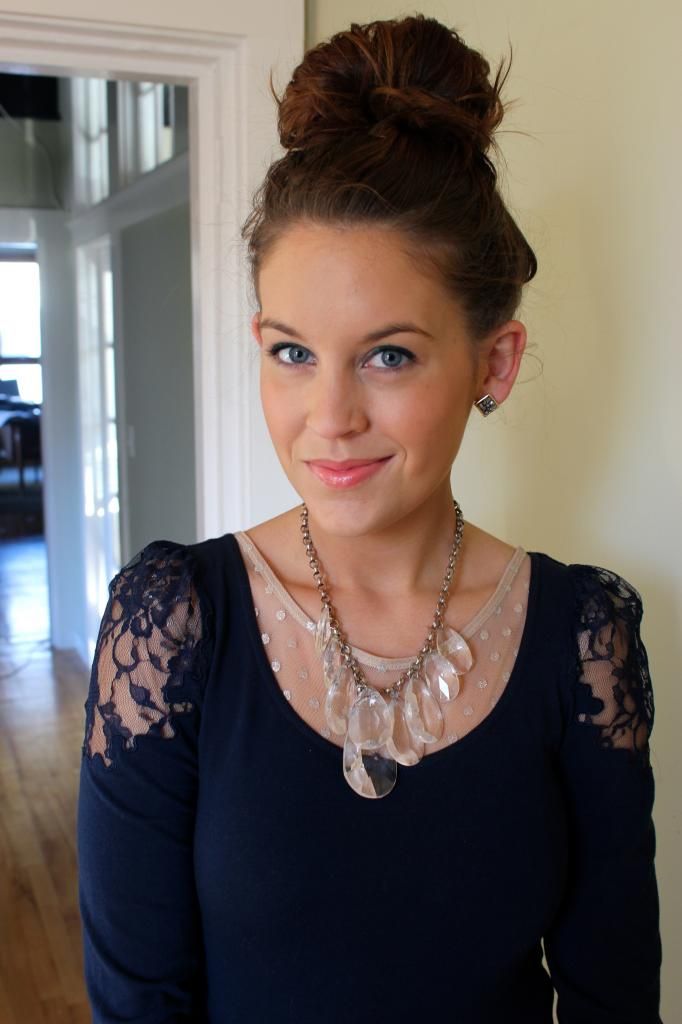 WITH A STATEMENT ACCESSORY: This option is definitely the quickest and easiest way to update your dress. I opted for a bright belt since the mesh neckline had enough going on already. You want to pair your dress with something unique, but will also complement the dress. Other fun options: lace tights, chandelier earrings or a bold lip!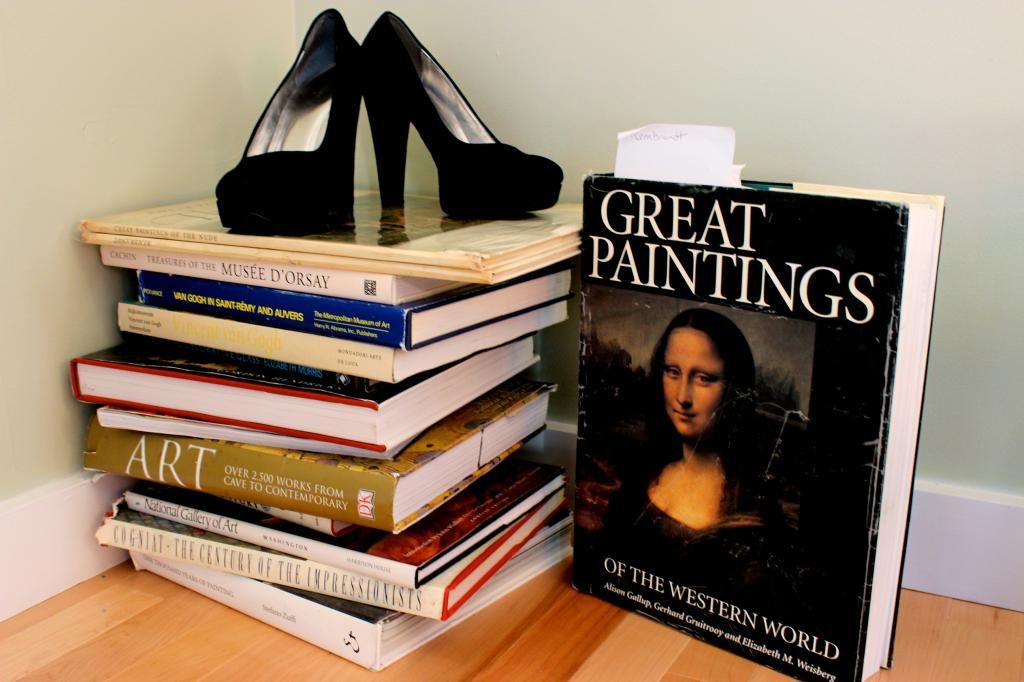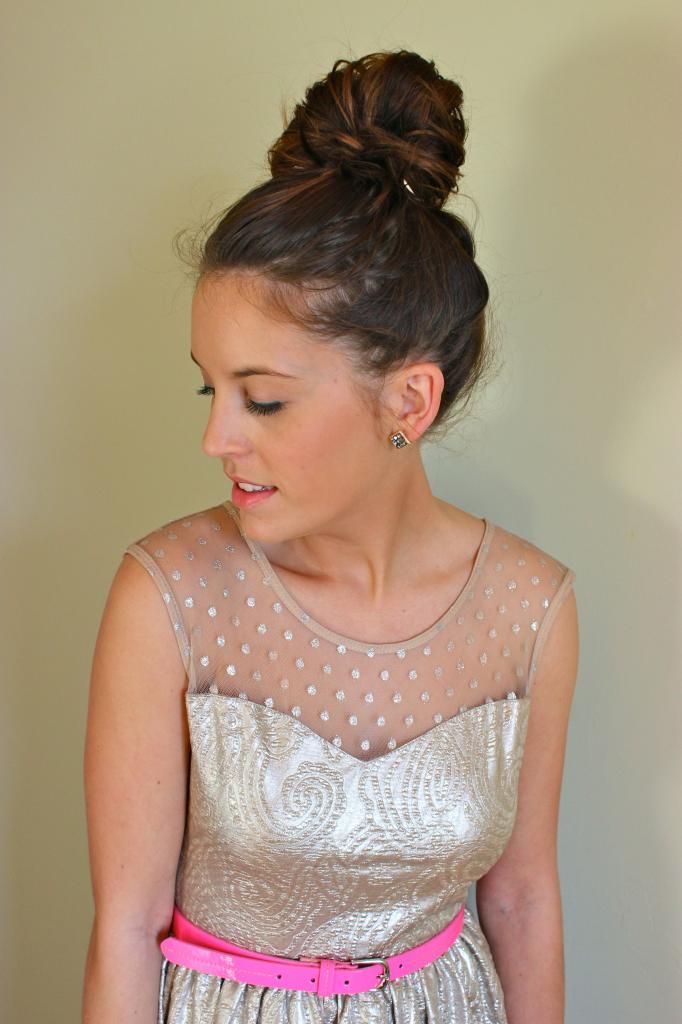 WITH A T-SHIRT: Whether it's graphic or solid, scoop neck or v-neck t-shirts are always one of my go-to items. Pairing one with a party dress may seem a bit strange, but it's actually makes for a fun, unexpected look! I chose an American Apparel v-neck so the neckline of my dress wouldn't be hidden. When you pair a tee with a dress it's important to cinch at the waist to give your look some shape. I decided to knot my shirt in the middle, but adding a belt is just as easy.