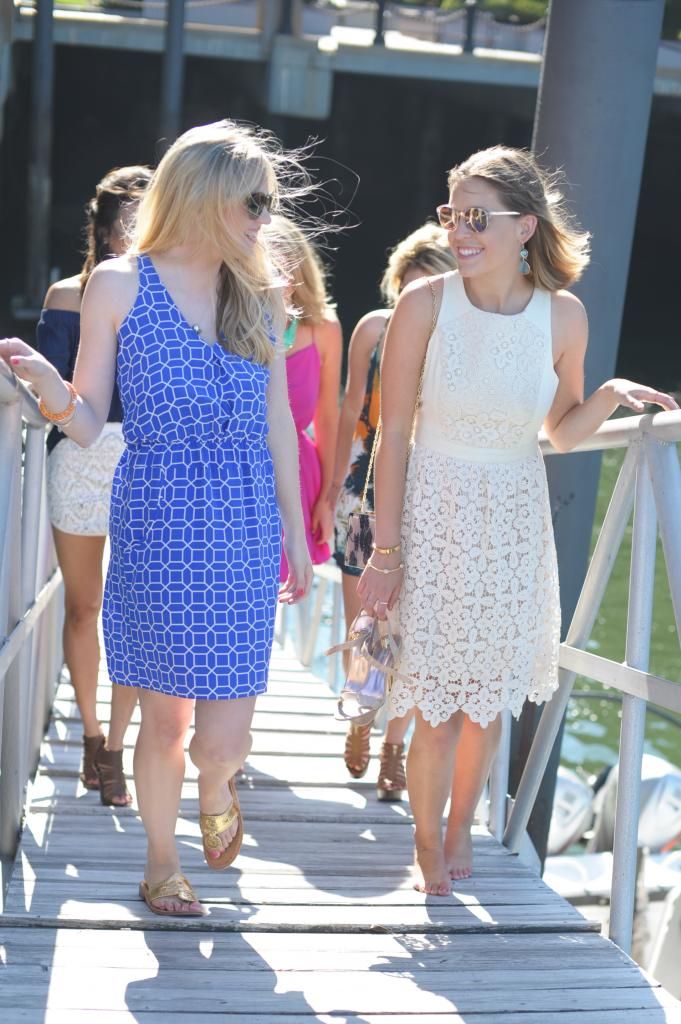 Dress: Ku De Ta Earrings: Ku De Ta Sunglasses: Free People (sold out) Shoes: Steve Madden Bangles: Ku De Ta Bag: Ku De Ta (all items from Ku De Ta were borrowed)
Happy Sunday! A few weeks ago I had the pleasure of getting together with some of my favorite Boston bloggers for a photo shoot with the Boston-based fashion app, Boutikey. (You may remember my last post about Boutikey's launch party back in June.) Each blogger was asked to create the perfect look for a yacht party from one of the many local Boston boutiques that participate on the app. I was lucky enough to be paired up with Ku De Ta and went with this beautiful little lace number. It was all business in the front and party in the back with a fun criss-cross. As for accessories, I especially loved the acrylic box purse and gold bangles for a simple statement.
It was awesome to see everyone's personal style shine through with each of their outfits. We had a beautiful afternoon shooting by the Boston Harbor with Lauren Matteo Niedbala of LT Photography and got camera-ready with Ashley Karlson Hair & Makeup Artistry. Huge thank you to Boutikey for putting together such a fun day! For my Boston friends, definitely check out Ku De Ta if you're in Southie or Chestnut Hill, they have amazing pieces!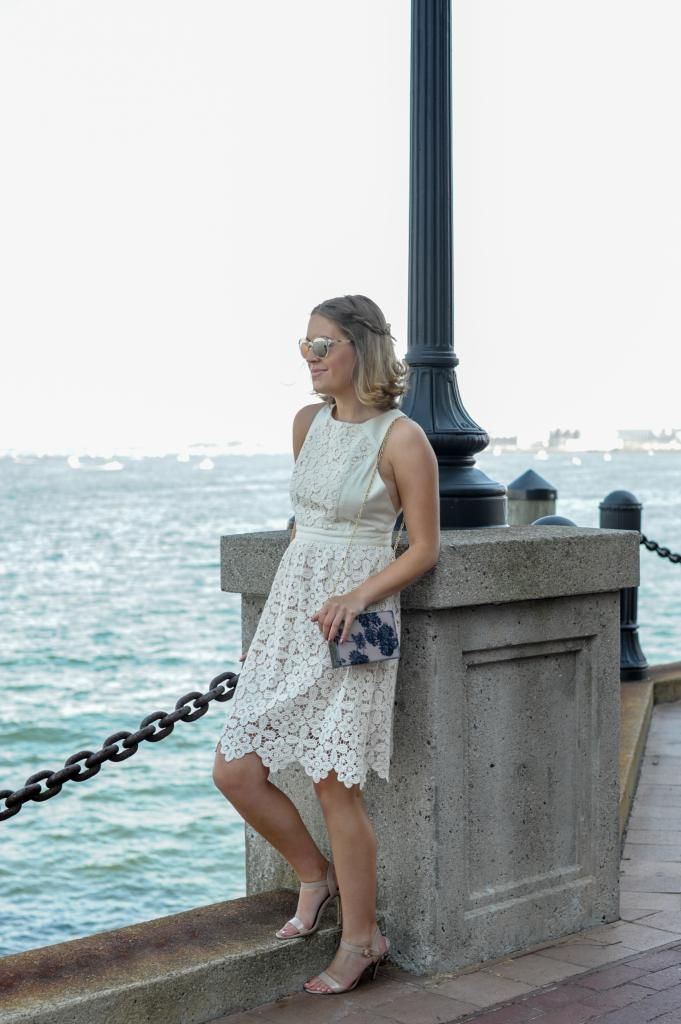 (L to R): Creatively Lu,

moi

, Tickle Me Pink, CuppaJyo, Shell Chic'd
(L to R): Allie Wears, Mass Musings, LoSo Fancy
(L to R): The Boston Fashionista, Allie Wears, Creatively Lu, Belle of the Bean, City Tonic, Mass Musings, Shell Chic'd, CuppaJyo, Trendy on a Budget, Boss and Tonic, Tiana (Founder of Boutikey), Tickle Me Pink, Loso Fancy)